SPACEJUNK | BAYONNE
Du 5 février au 4 avril 2015
Vernissage le 05/02 à 18h30 35, rue Ste Catherine 64100 Bayonne – France
To begin 2015, the Brussels based artist Isaac Cordal takes possession the Spacejunk network with legions of tiny, middle-aged men in suits who navigate dreary, oppressive environments. Realized to be placed in the street, taking advantage of the existing architecture, Isaac lets us see a rough view of our society. Through ingenious installations, it points out the imperfections of our consumerist routines, the intellectual enslavement of mass and highlights environmental issues.
The Family. Rabbit houses, resien polyurethane painted and neons. 2015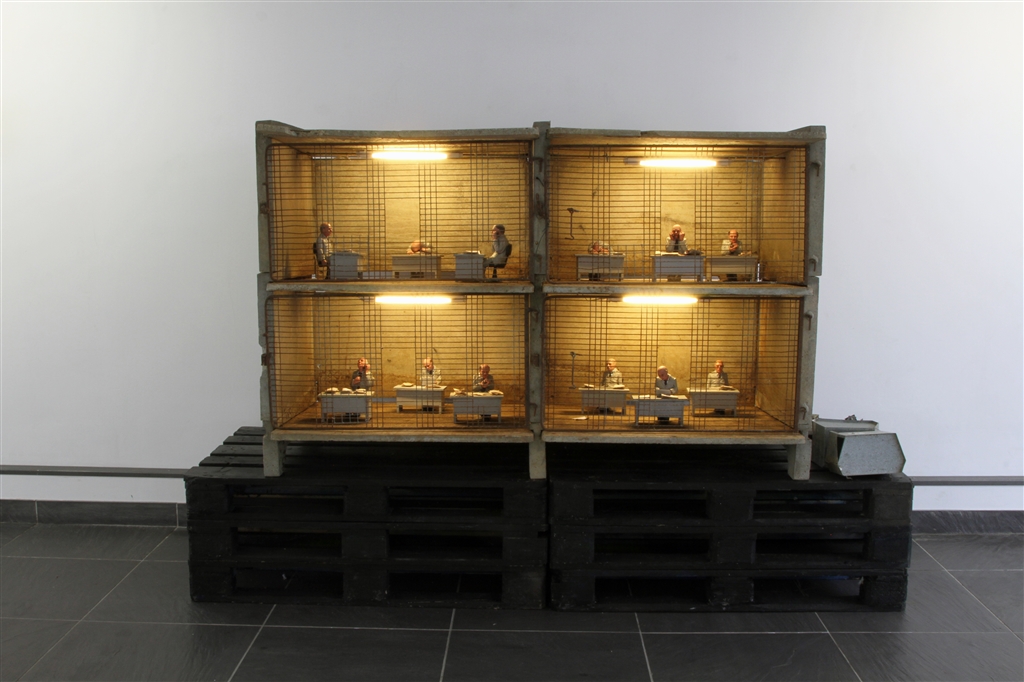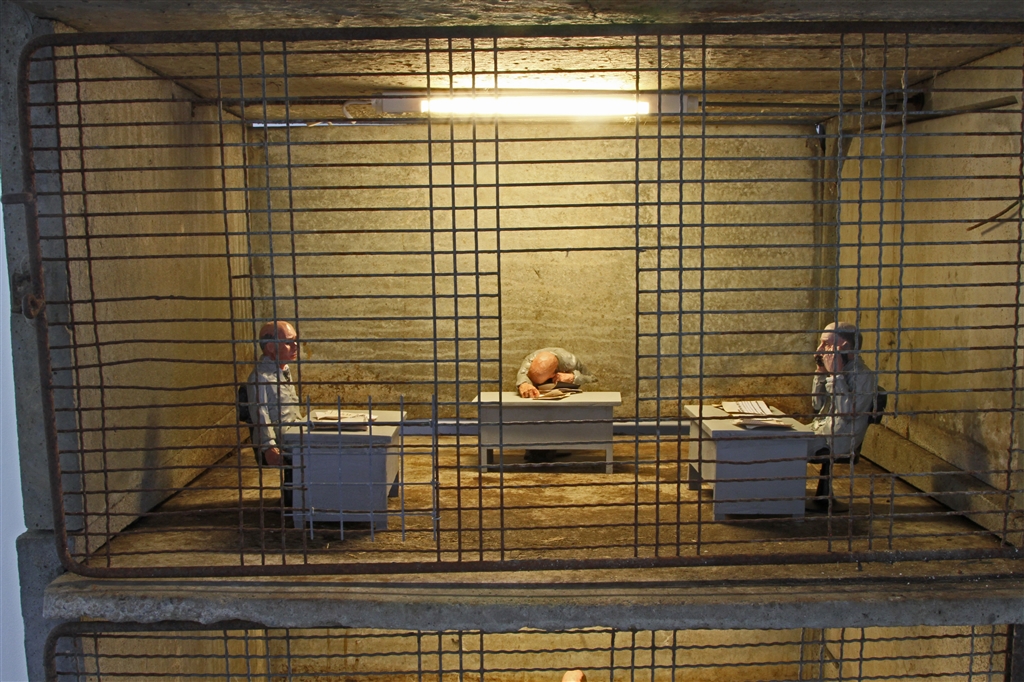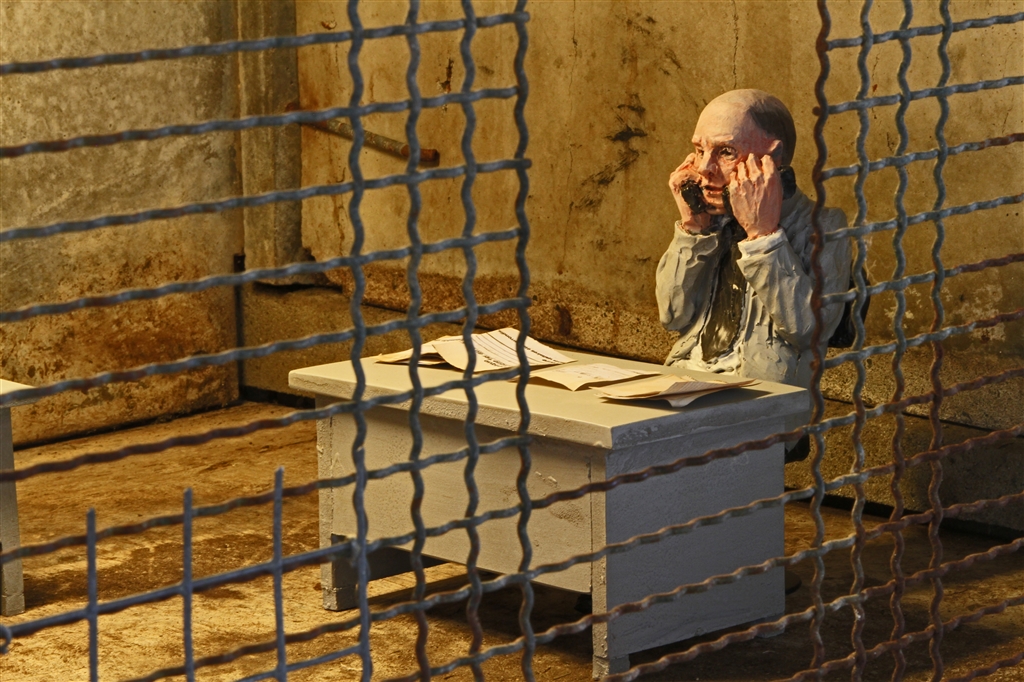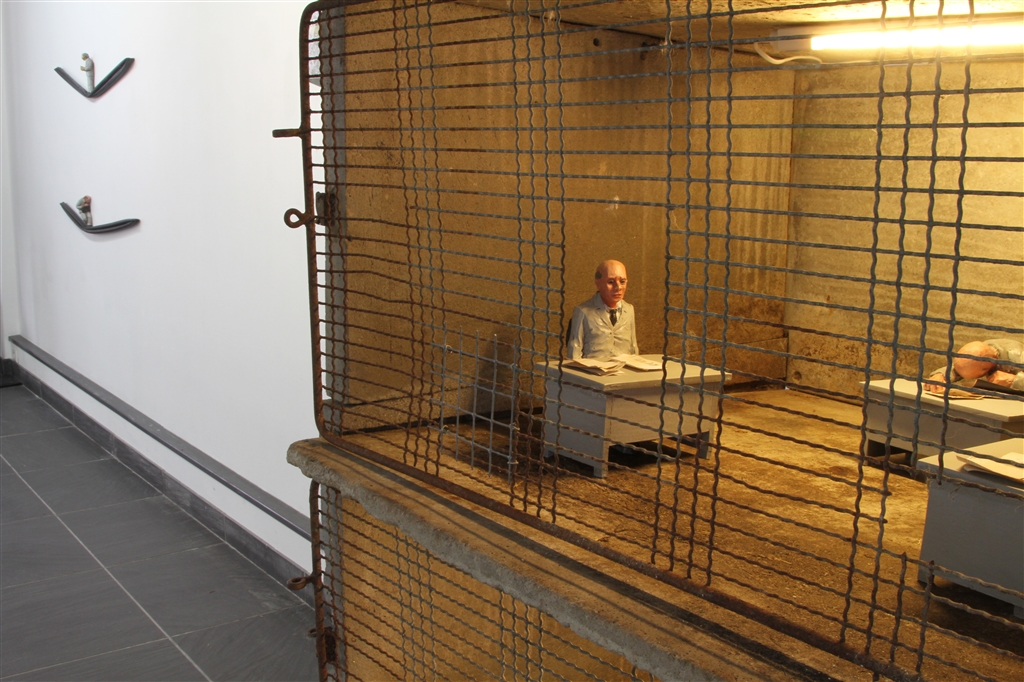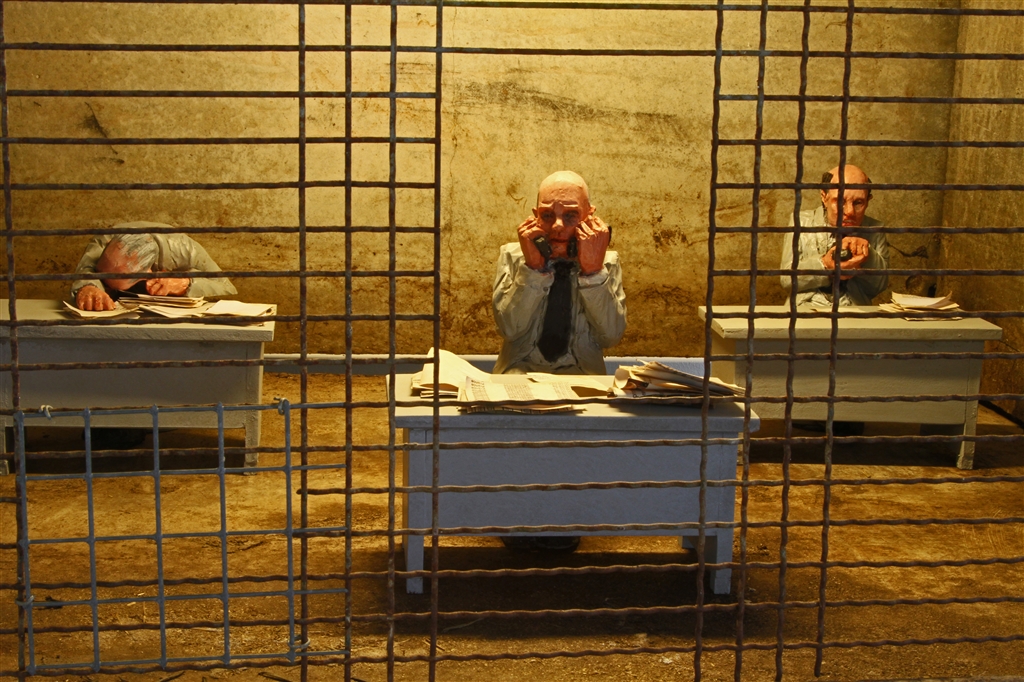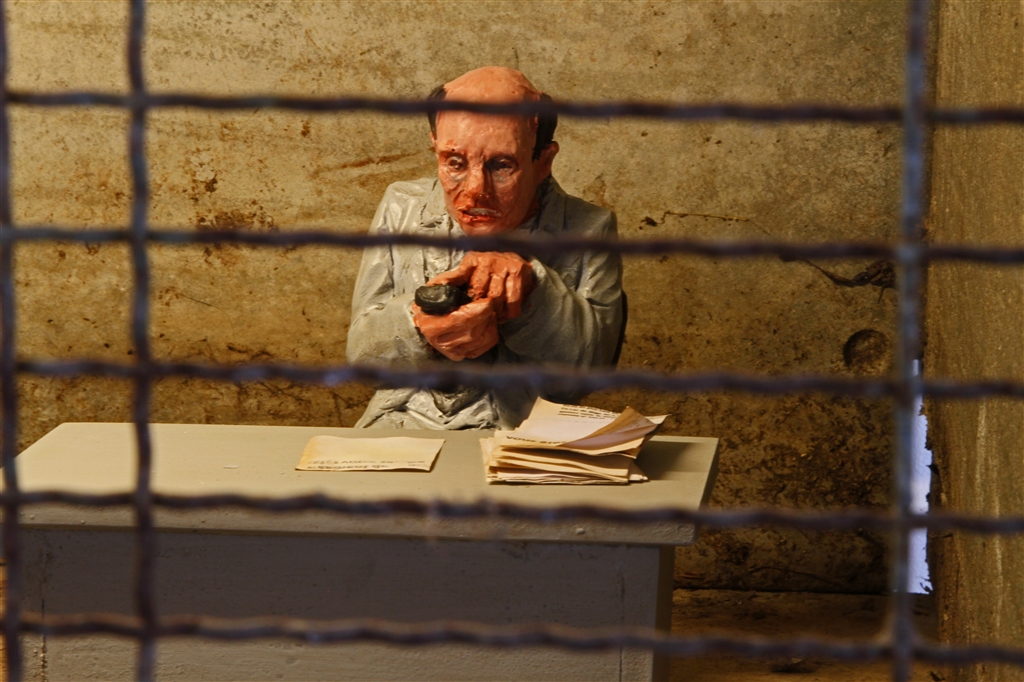 Waiting for climate change (different manners to evitate devastation).
Iron poles and resine polyurethane painted). 2015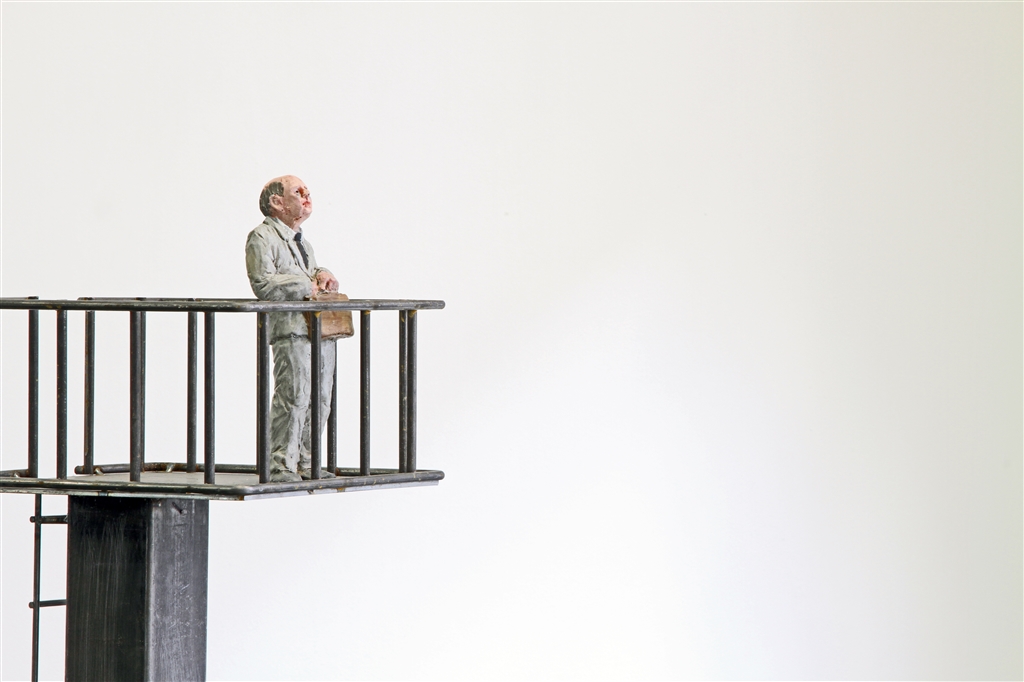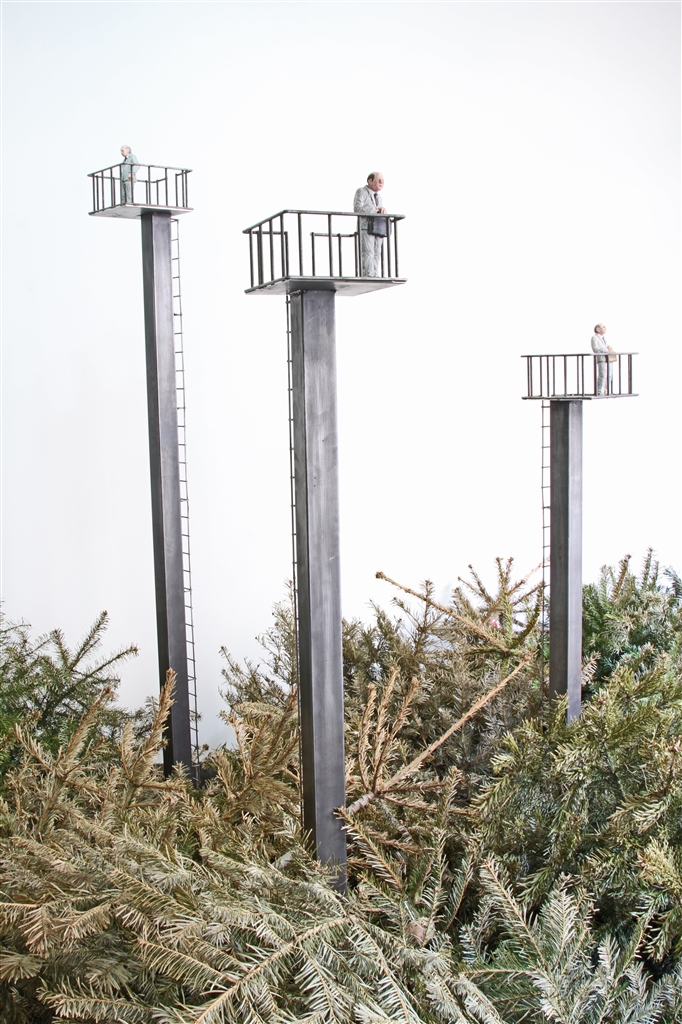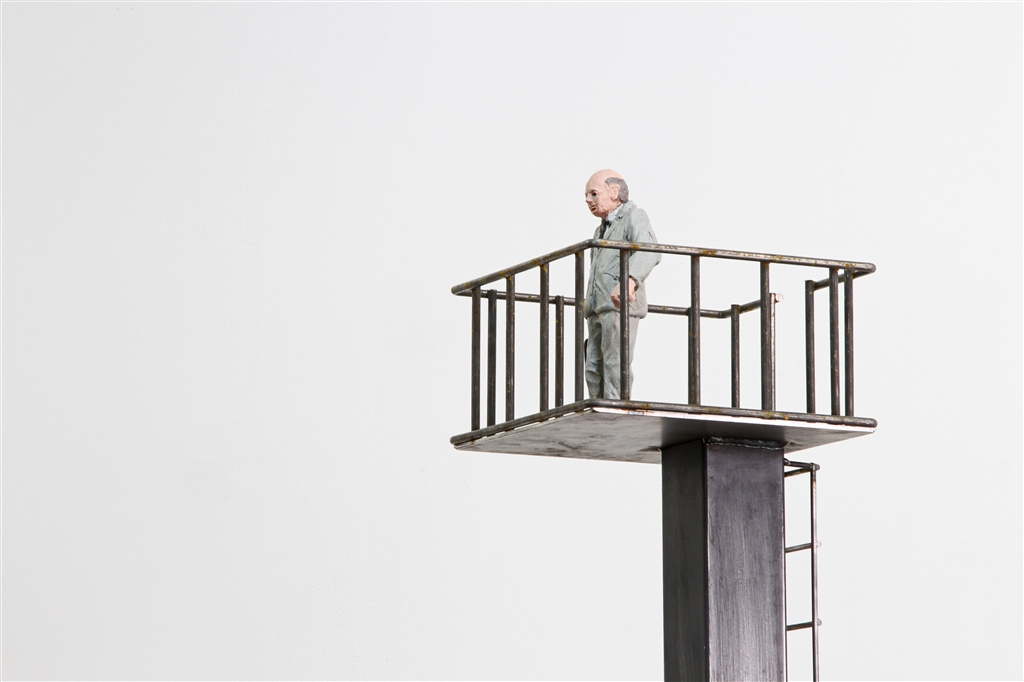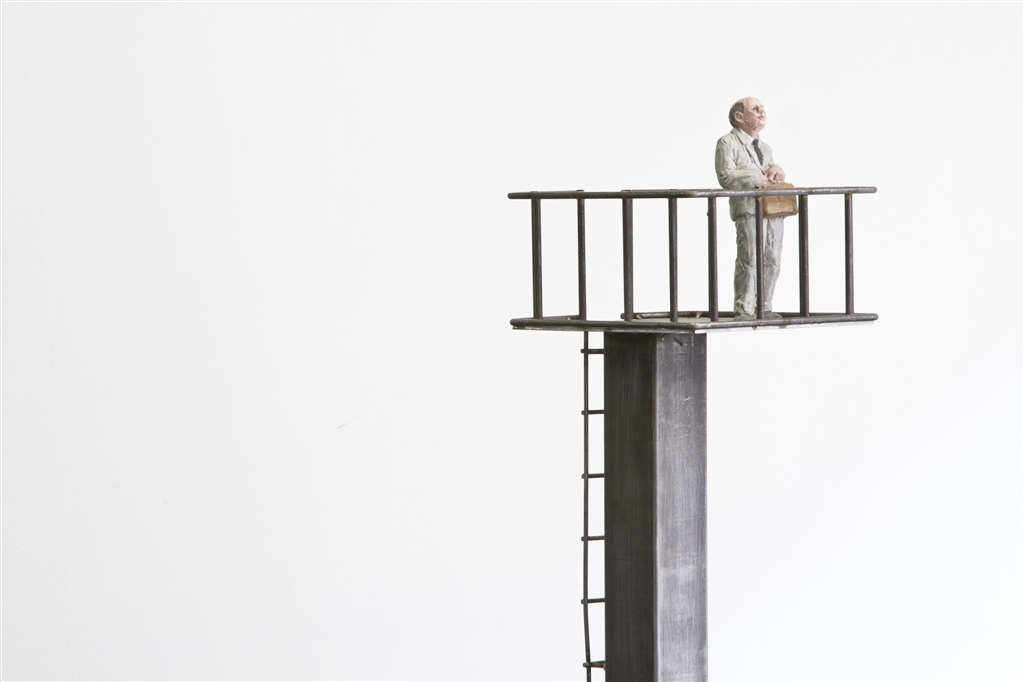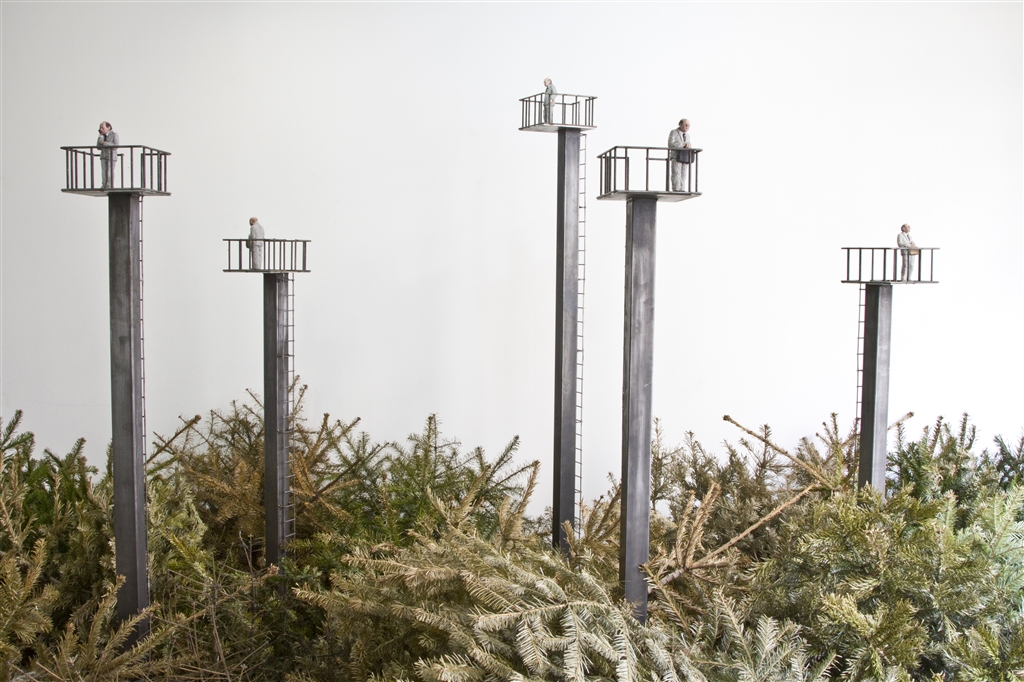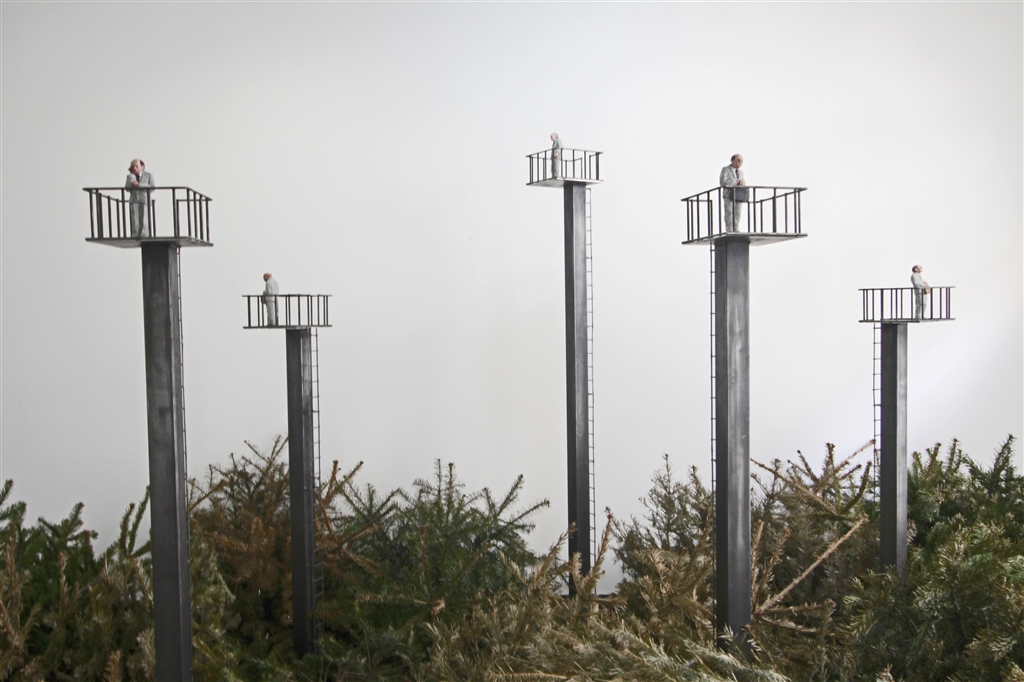 The office. 2013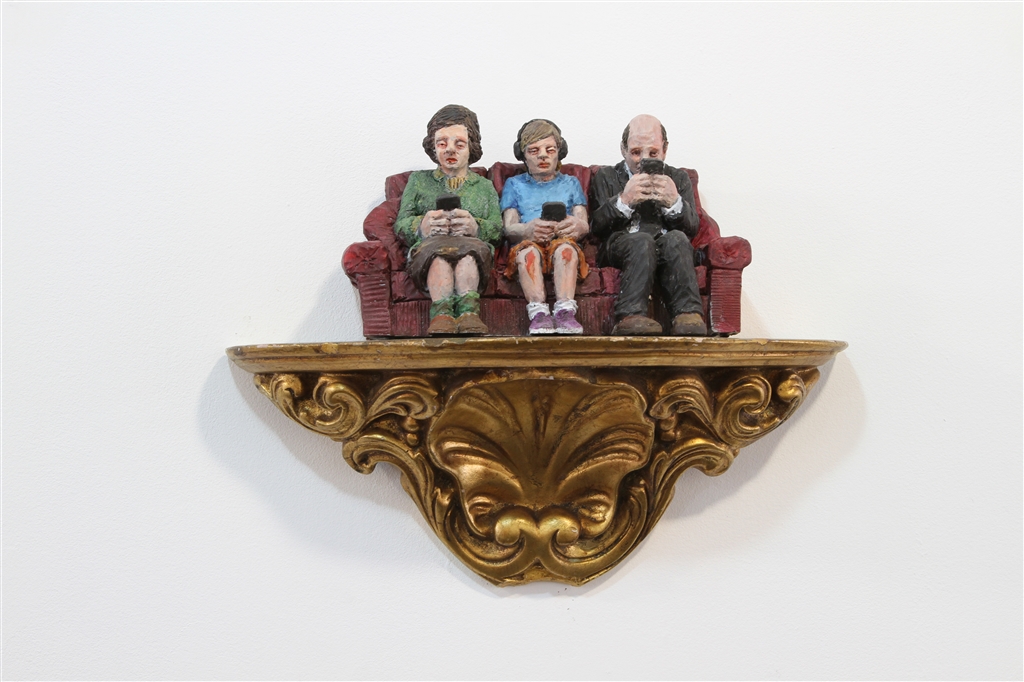 El orador. 2015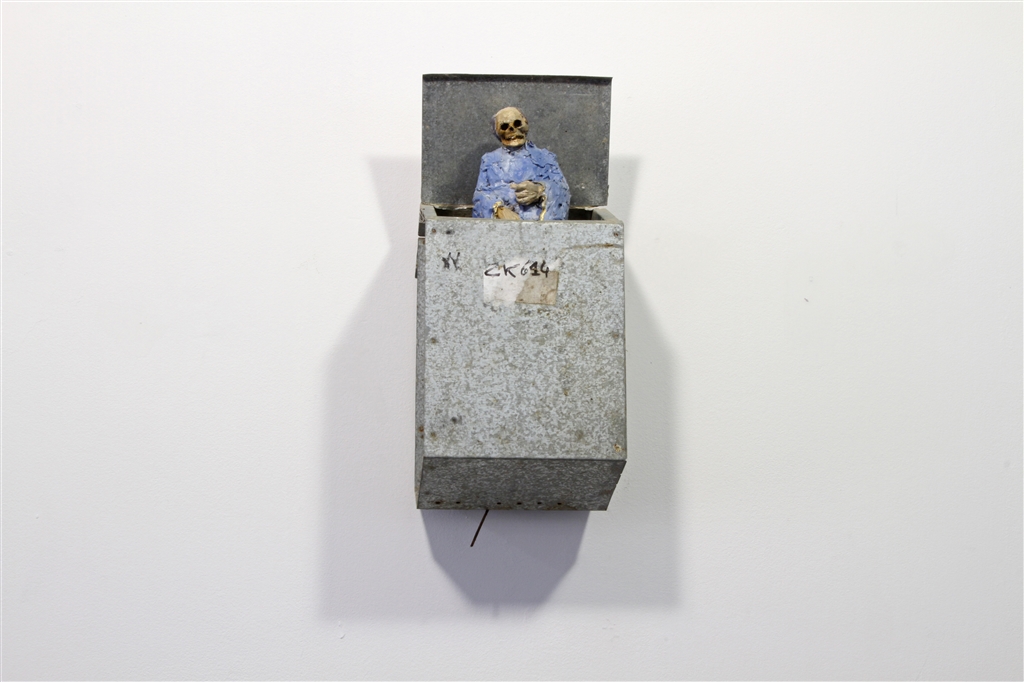 Sleepwalkers. 2013-2015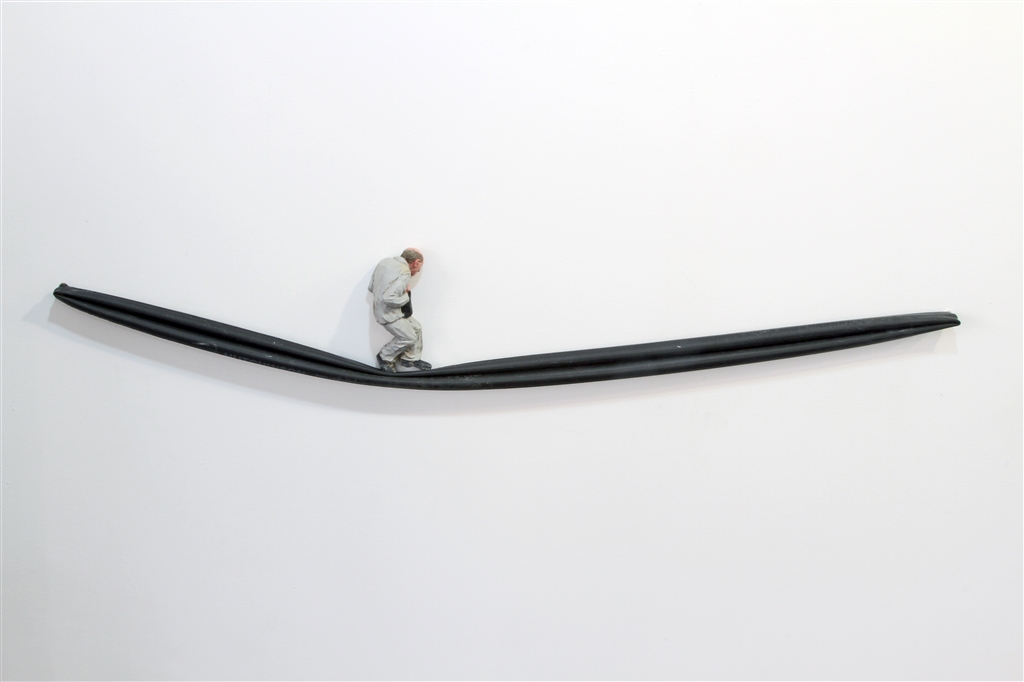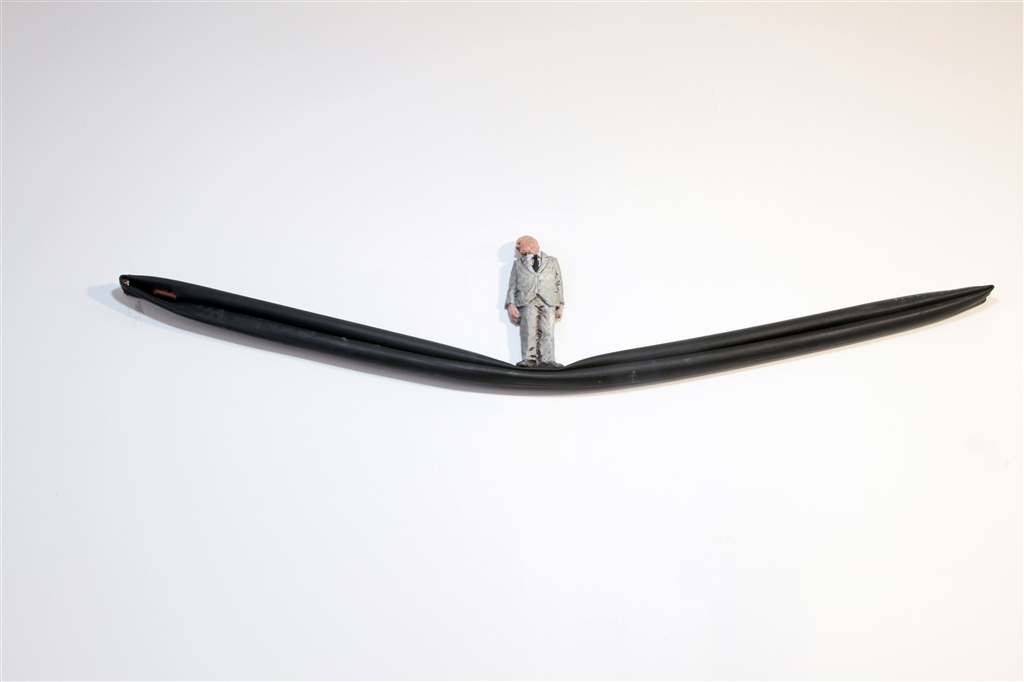 Businessman. 2013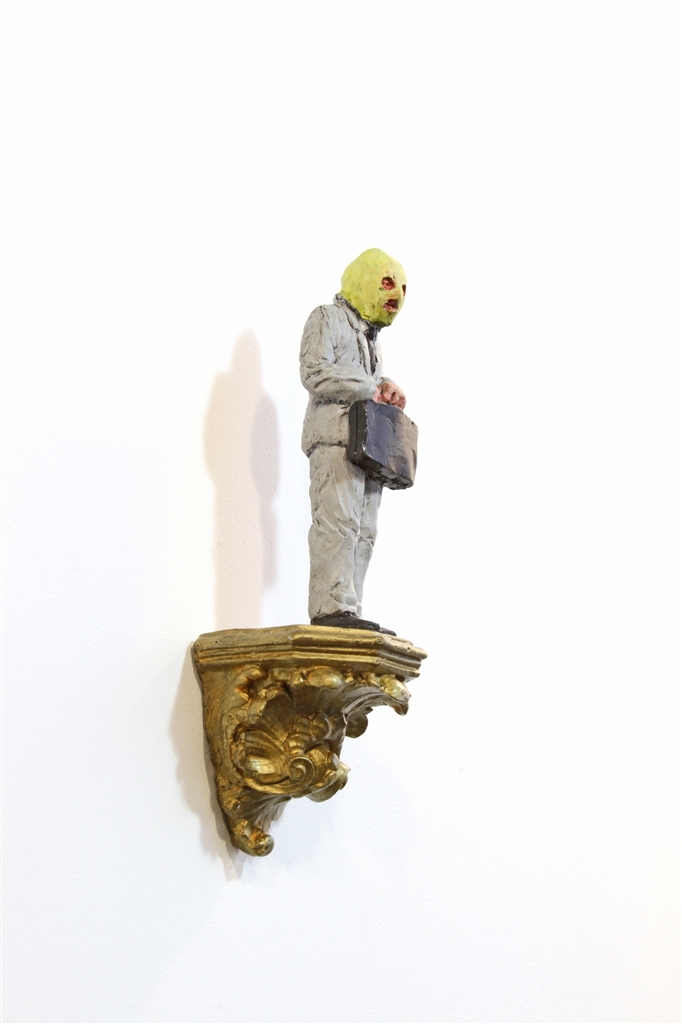 SDF. 2012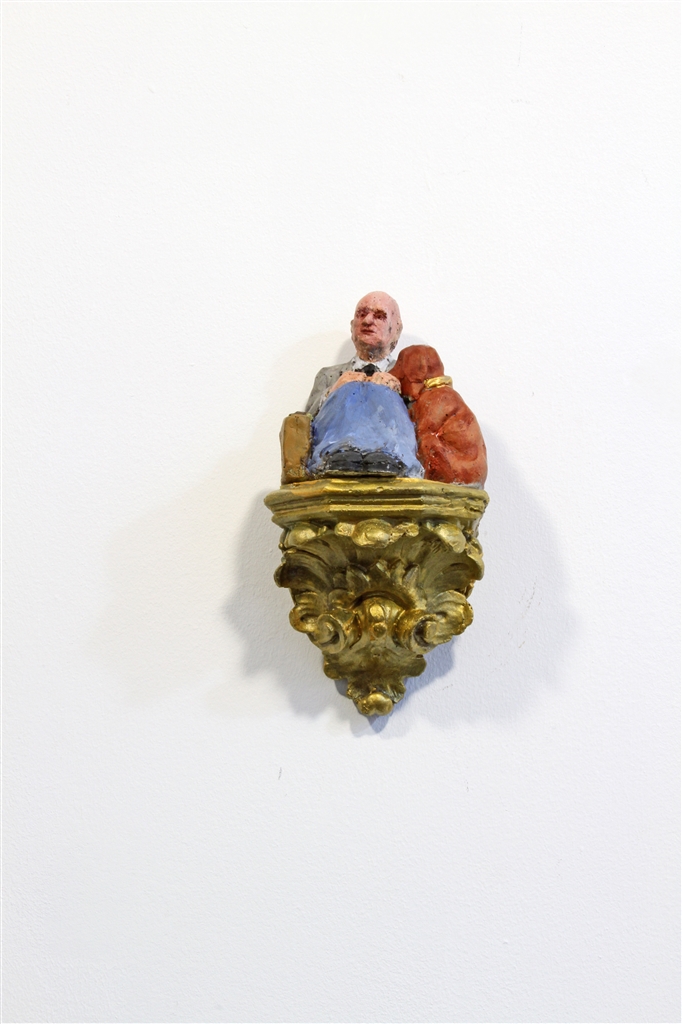 Chemical Love. 2012
Remembrances from nature. 2015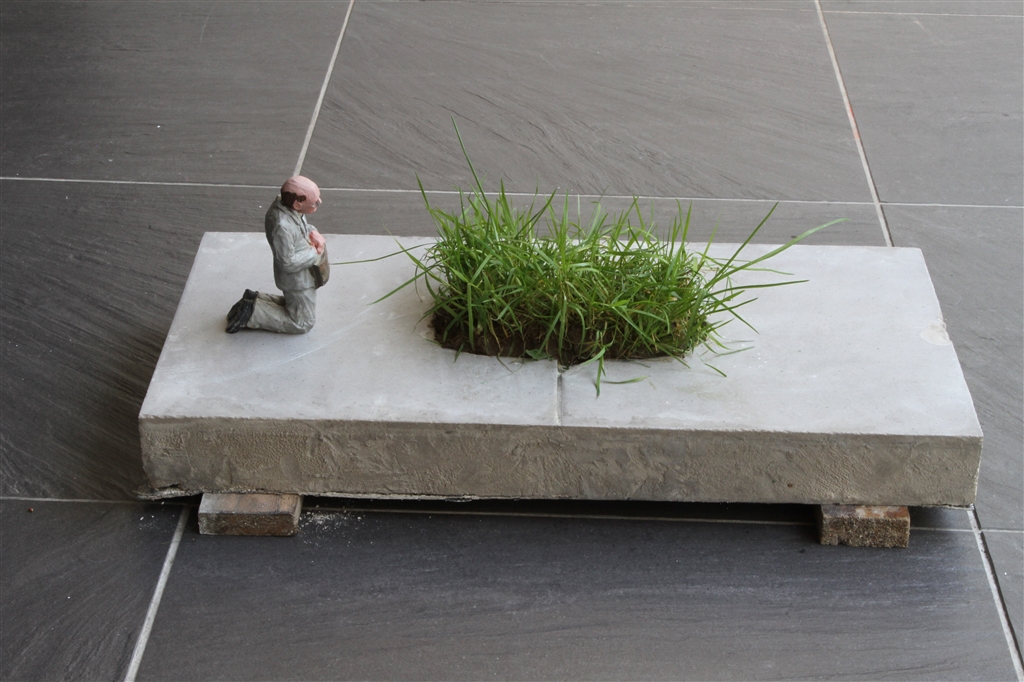 Forest fragments. 2015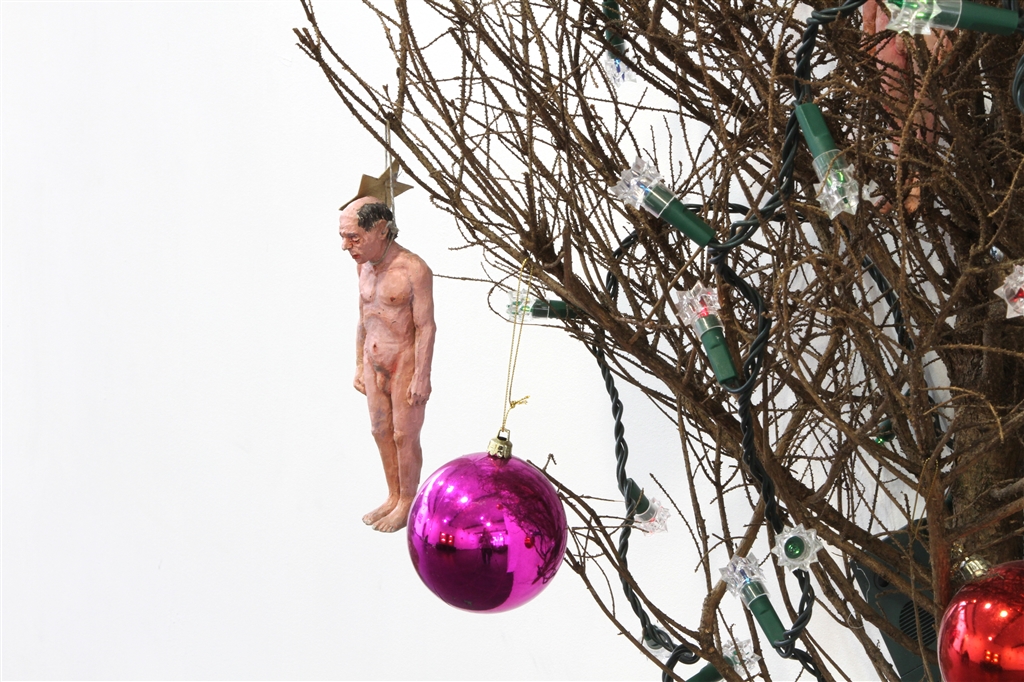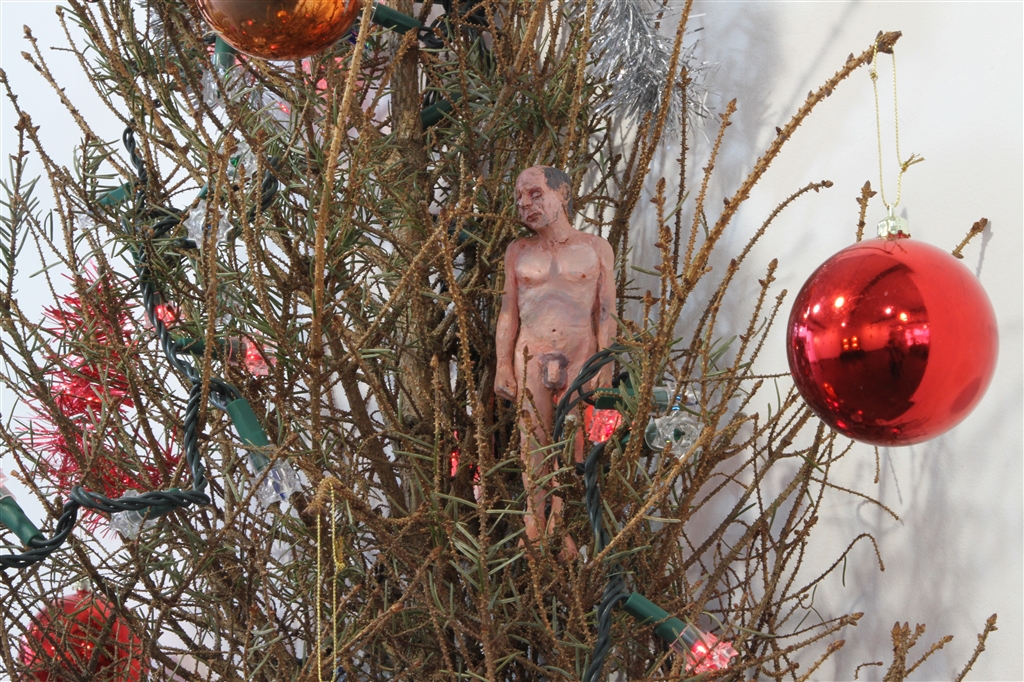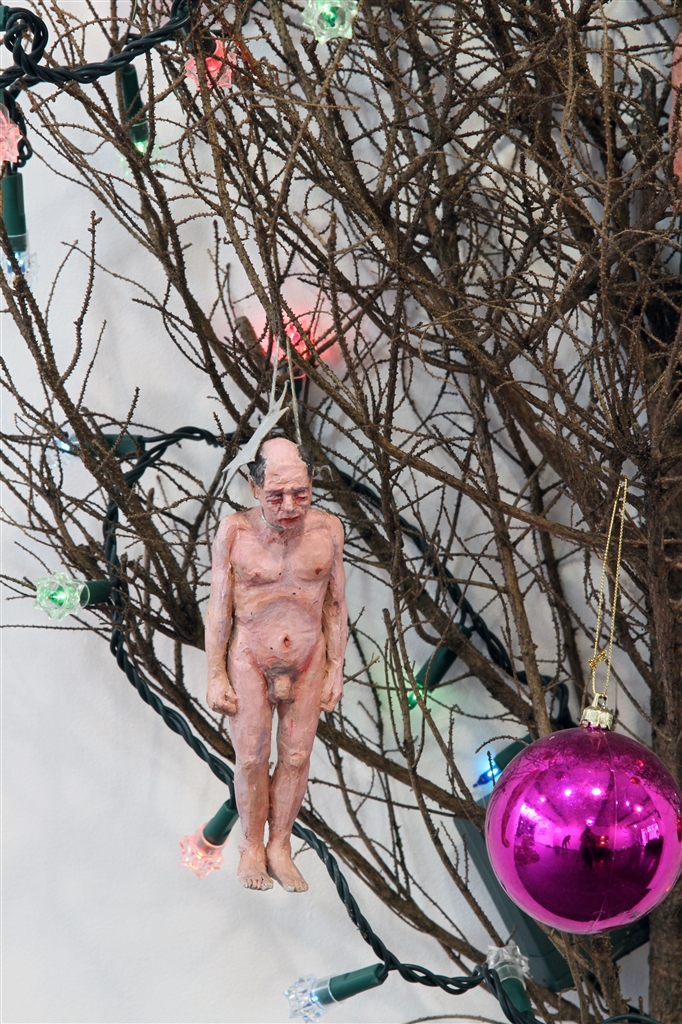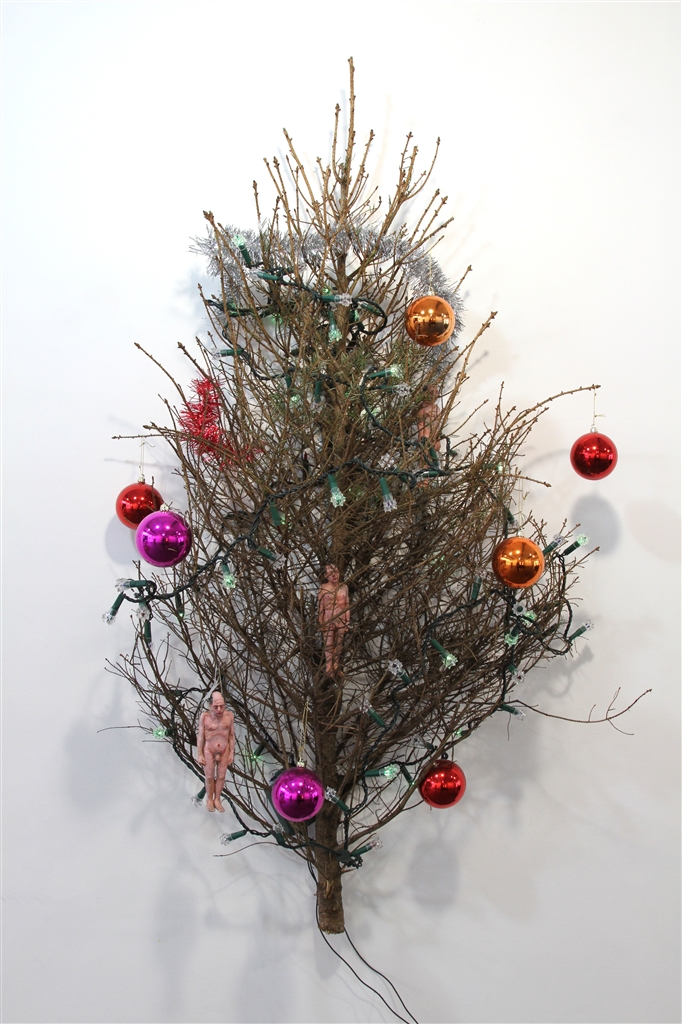 Hard life. 2013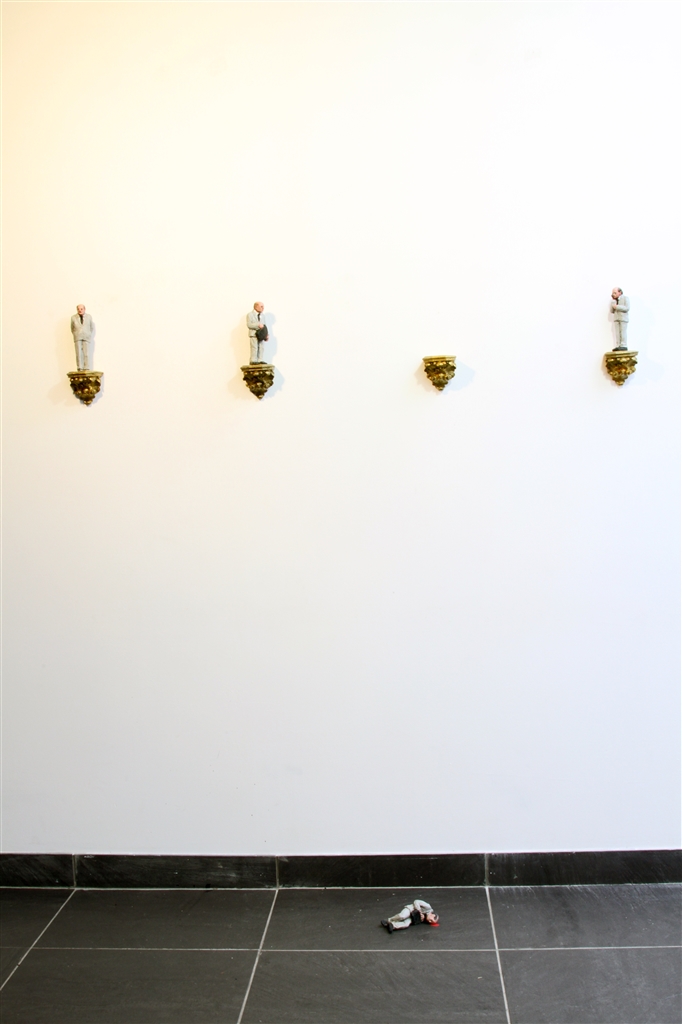 Follow the leaders. Detail. 2015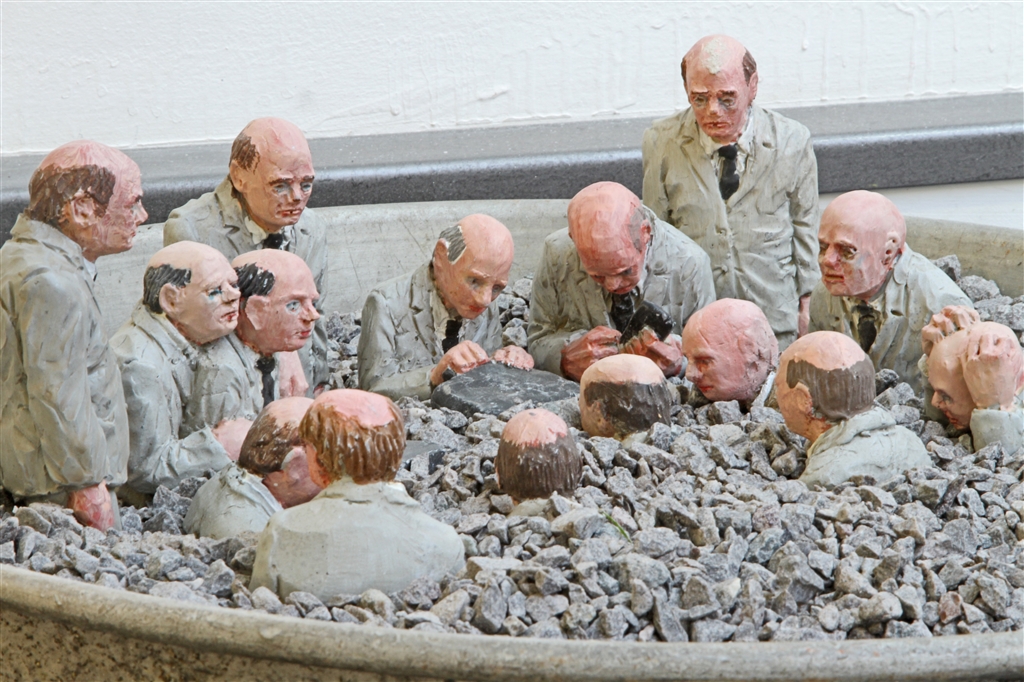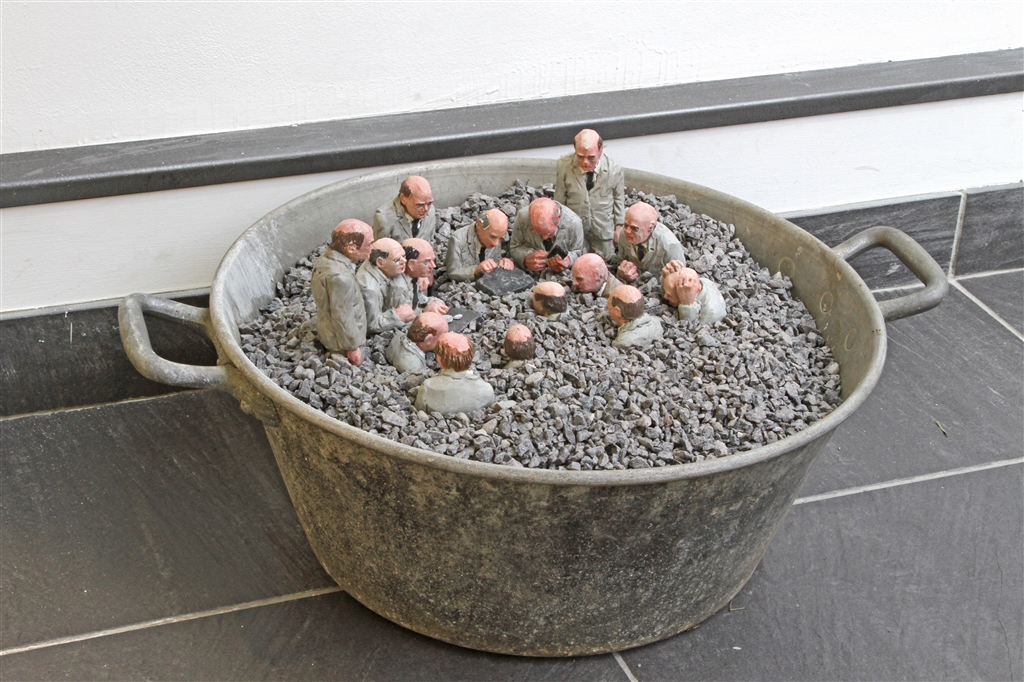 A l'instar d'un dramaturge, l'artiste espagnol Isaac Cordal, illustre avec poésie les nouvelles formes d'aliénation de notre société contemporaine.
Pour débuter cette nouvelle année, c'est donc Isaac Cordal qui s'empare du réseau artistique Spacejunk en mettant en scène ses petits personnages de béton d'une quinzaine de centimètres. Réalisés pour être placés dans la rue et offerts à la vue de tous, l'artiste nous invite à porter un regard frontal sur notre société. Grâce à d'ingénieuses installations, il pointe du doigt les imperfections de notre société consumériste et l'asservissement intellectuel de masse et met en lumière les problématiques environnementales.
Depuis quelques années, les miniatures de béton sortent par centaines de son atelier situé à Bruxelles et envahissent l'espace urbain jusqu'aux galeries d'art. Les scènes qu'il compose dans ces lieux de monstration reflètent invariablement le quotidien d'hommes et de femmes figés dans leur routine. Les attitudes lasses et désabusées de ses statuettes évoquent sans fard le sentiment général d'un système à la dérive.