Exposition du 19/10 au 19/11/17
La poudrière / Bastion Royal / Bayonne / France
Du mardi au dimanche
de 14h à 19h – prix libre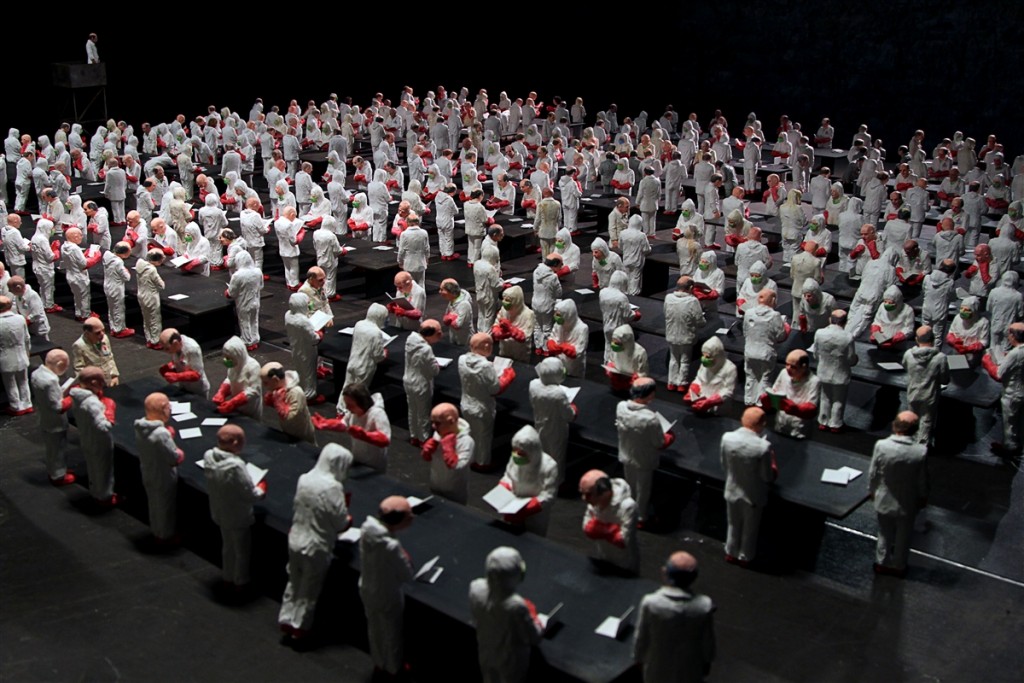 Within the activities of the week of street art for the Festival Points de Vue , organized by Spacejunk´s art centers, I have presented my itinerant exhibition called La comédie humaine which includes some of my artworks made since 2013.
La Comédie Humaine is a work in progress show that reflects on the side effects of the side effects of our stupidity. Artworks displayed are changing depending on the space. This time, the space, is an old army fortress that looks like a kind of bunker-chapel with thick stone walls, very interesting to play with the lights and very charm for its silence . The exhibition is made up of small installations, photographs and a large installation in the center of the space. The central installation is titled The School, an reflection on how education has become an industry where schools have become a business and students have become clients. The constant pursuit of  profit has destroyed the values of knowledge by considering useless everything that is not productive. A factory is here converted into a large reading room, to illustrate that we live immersed in the industrialization of thought.
Thanks to Alban, Audrey, all volunteers, artist and everyone involved in the project.