Opening reception: Friday 17 February, 19:30 h.
17 February – 28 April
Location: SC Gallery (Bilbao)
For artworks available write to: scgallery@scgallery.es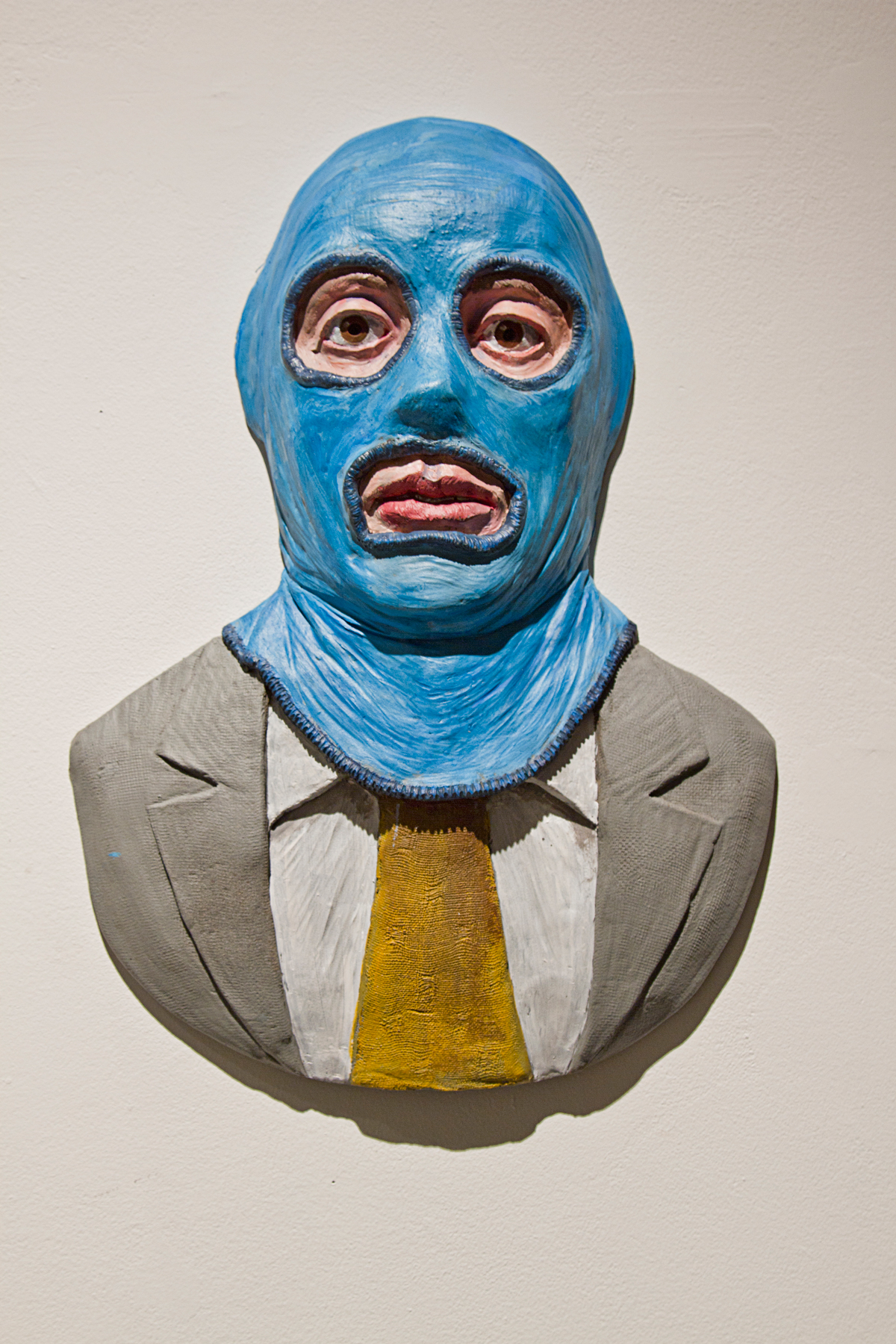 "GOLDMAN" PORTRAIT.
POLYURETHANE RESIN. 37 X 26,5 X 7CM. 2017.
SC GALLERY
Bilbao's SC Gallery proudly presents "Giza komedia", Isaac Cordal's first solo exhibition in the Basque Country.
SC Gallery presents "Giza komedia", by Galician artist Isaac Cordal. This exhibition is based on his latest sculptures and the photographic documentation of his interventions in Bilbao.
The opening reception will be held on Friday 17 February from 19:30 h. The exhibition will be open until 28 April.
ISAAC CORDAL. "GIZA KOMEDIA".
Isaac Cordal entitles his new exhibition "Giza Komedia" (Basque for "The human comedy") and it is a continuation of his wider project Cement Eclipses.
Cement Eclipses is an ongoing series of interventions left to their fate in the public space. This project combines sculpture and photography: sculpture is the starting point to create urban installations, and photography is the final or documentation process. The pieces are small (approximately 15-20 cm / 6-8 inches tall), and usually made of painted concrete.
Cement Eclipses is a critical definition of our behavior as a social mass. The art work intends to catch the attention on our devalued relation with the nature through a critical look to the collateral effects of our evolution. With the master touch of a stage director, the figures are placed in locations that quickly open doors to other worlds. The scenes zoom in the routine tasks of the contemporary human being.
Men and women are suspended and isolated in a motion or pose that can take on multiple meanings. The sympathetic figures are easy to relate to and to laugh with. They present fragments in which the nature, still present, maintains encouraging symptoms of survival.
The precariousness of these anonymous statuettes, at the height of the sole of the passers, represents the nomadic remainders of an imperfect construction of our society. These small sculptures contemplate the demolition and reconstruction of everything around us. They catch the attention of the absurdity of our existence.
Isaac Cordal is sympathetic toward his little people and you can empathize with their situations, their leisure time, their waiting for buses and even their most tragic moments such as accidental death, suicide or family funerals. The sculptures can be found in gutters, on top of buildings, on top of bus shelters; in many unusual and unlikely places.
Cement Eclipses is an ongoing nomadic project that started in year 2006. So far, as a part of this project there have been public space interventions in Berlin, London, Bogotá, Brussels, Zagreb, Vienna, Milan, New York, Amsterdam, Nantes, San José, and Hanoi, among other cities.