Following a successful debut of Nuart Aberbeen first edition in Scotland locals have been very enthusiastic to say the least, and to quote the Press And Journal 'ambitious plans are being drawn up to bring the Nuart street festival back to Aberdeen for the next three years- and expand it into the city's suburbs'.
Artists from across the globe came to the Granite City to transform walls across the city and we were excited to hear that Spanish Isaac Cordal was one of them.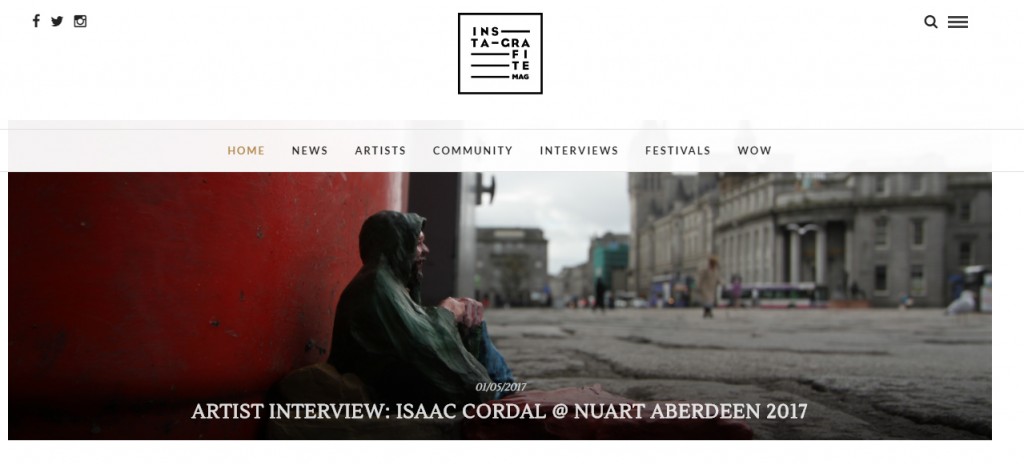 Today we share our interview with this exceptional artist who with the act of miniaturisation and judicious placement, suddenly expands the imagination of pedestrians stumbling upon his sculptures on the streets. During our stay we could witness different reactions to his works. Carefully staged, his figures are placed in locations that can be very fiddly to notice but once you do they open doors to another dimension and meanings.  Some might think his work can be depressing, in this interview Isaac delivers his sharp vision on today's society with lots of humour and honesty.
We were pleased to be invited to this very first edition of Nuart Aberdeen and to be able to chat with Isaac about his latest residency and the current state of his sculptures.