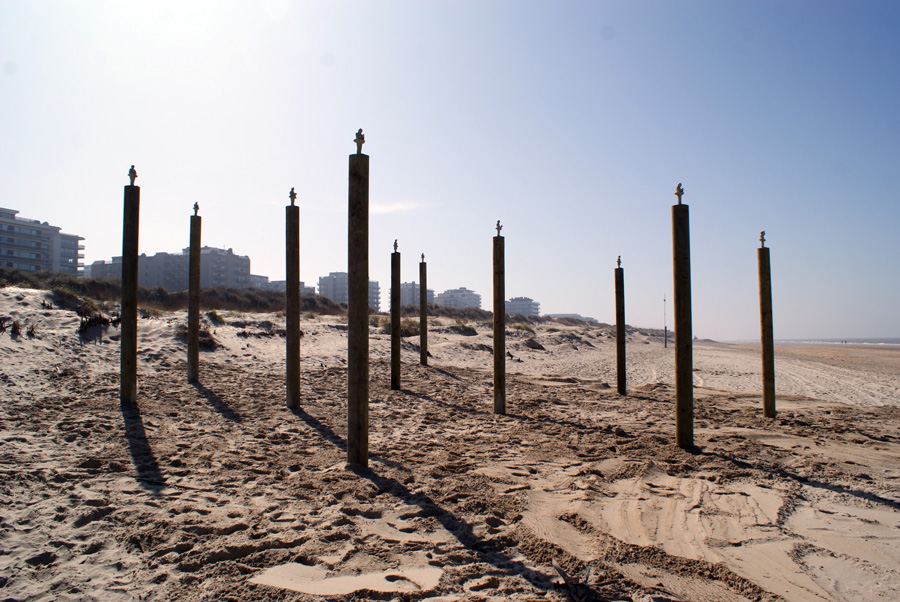 Waiting for climate change are small cement sculptures watching the ocean on top of some poles. They are prepared with their mobile phones and diving equipment for an emergency. Static, doing nothing, they seem concerned over the dead trees turned into a pedestal.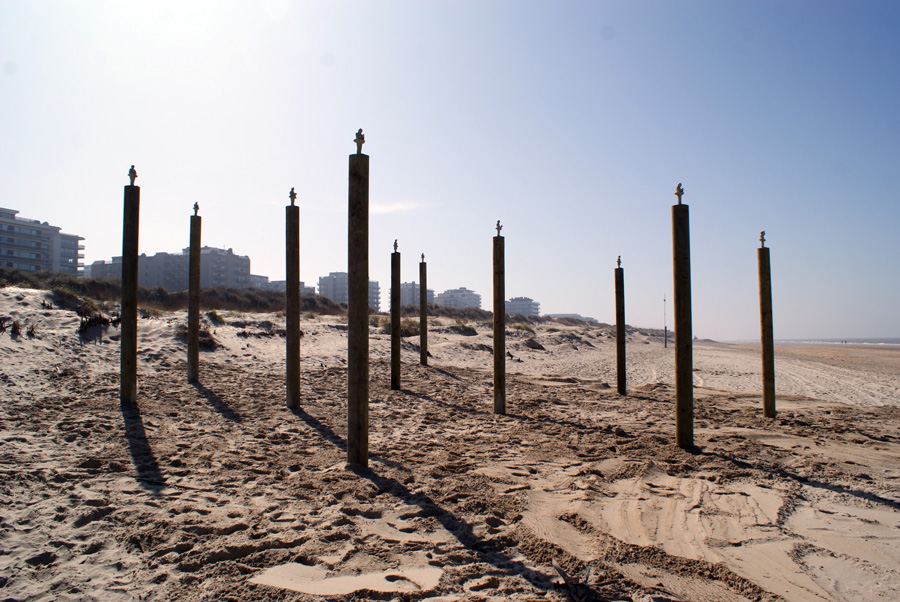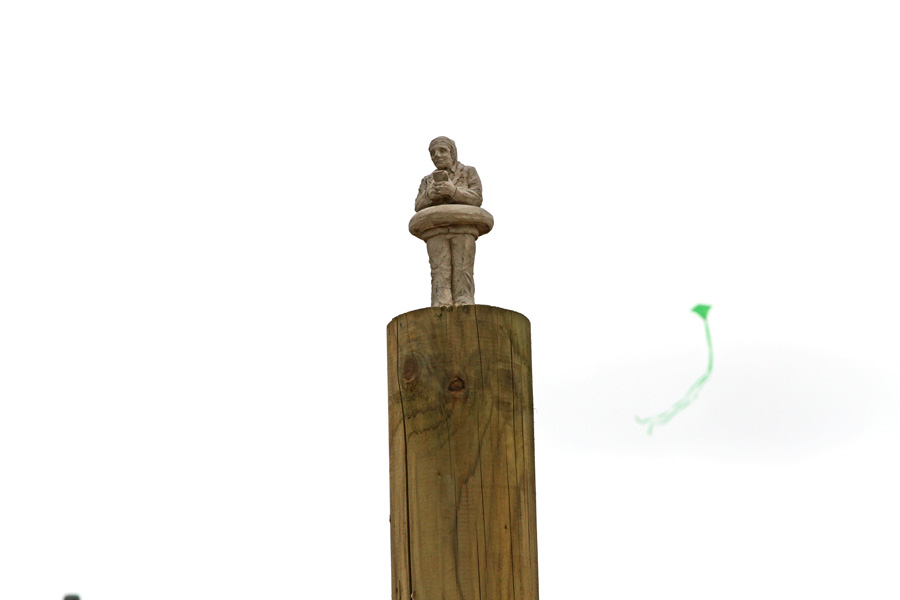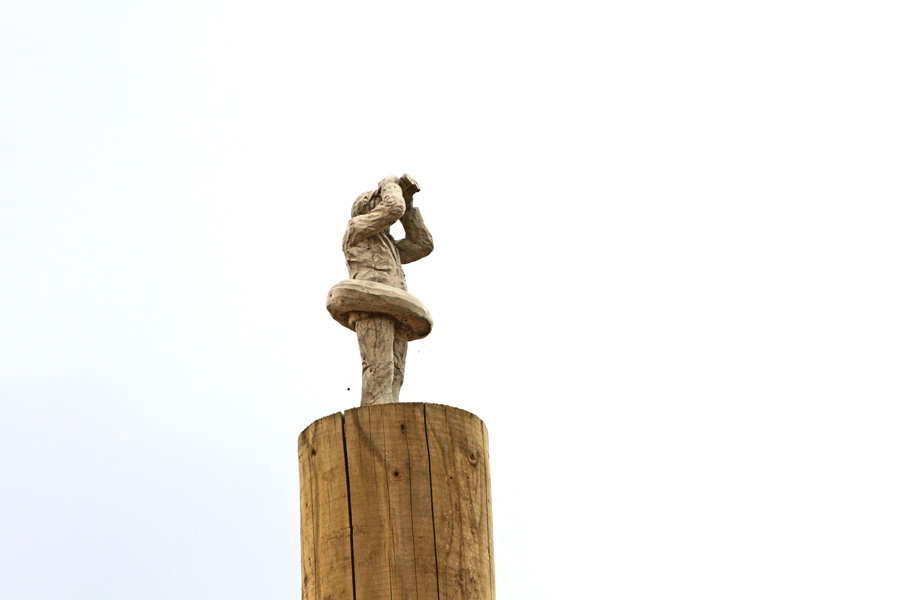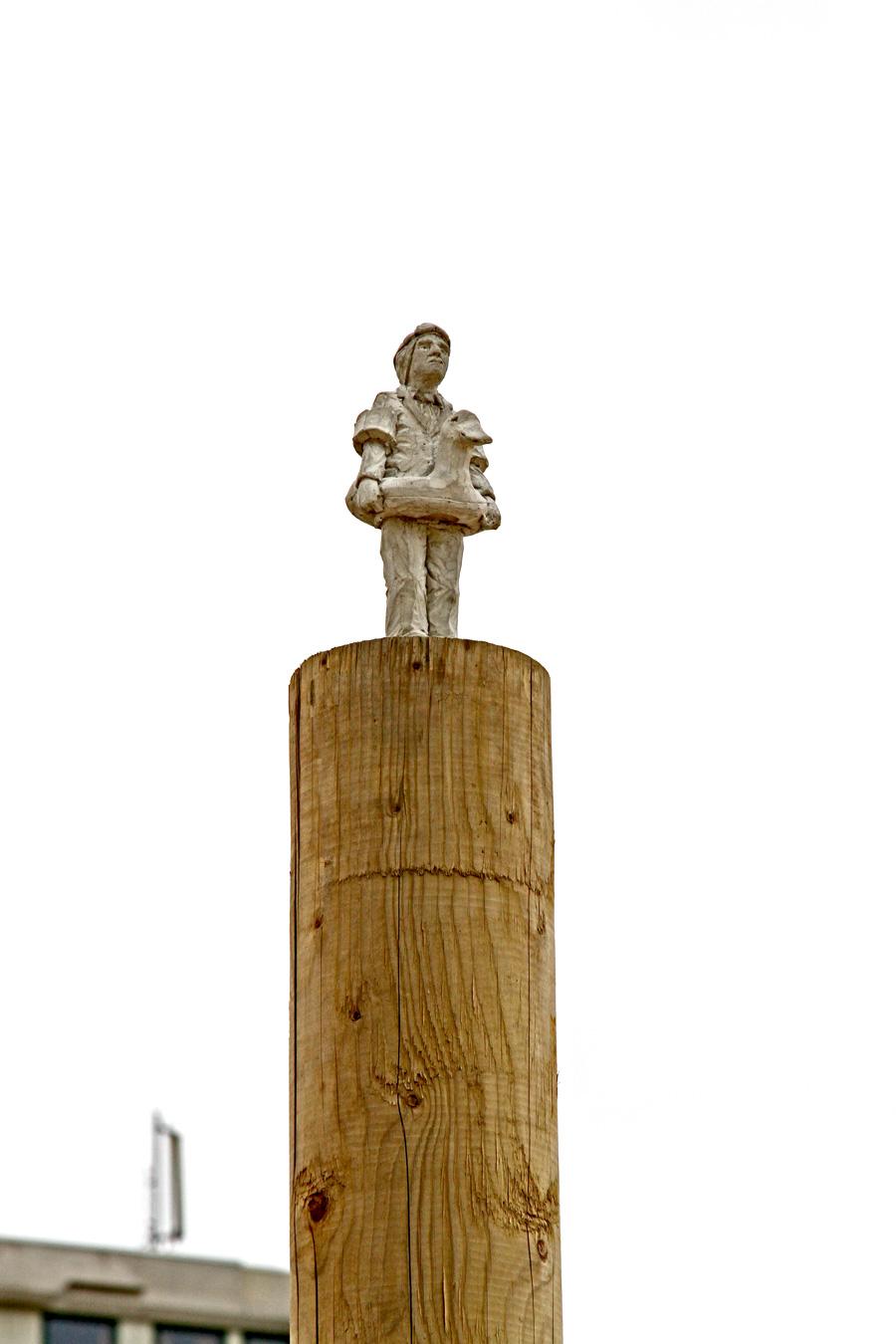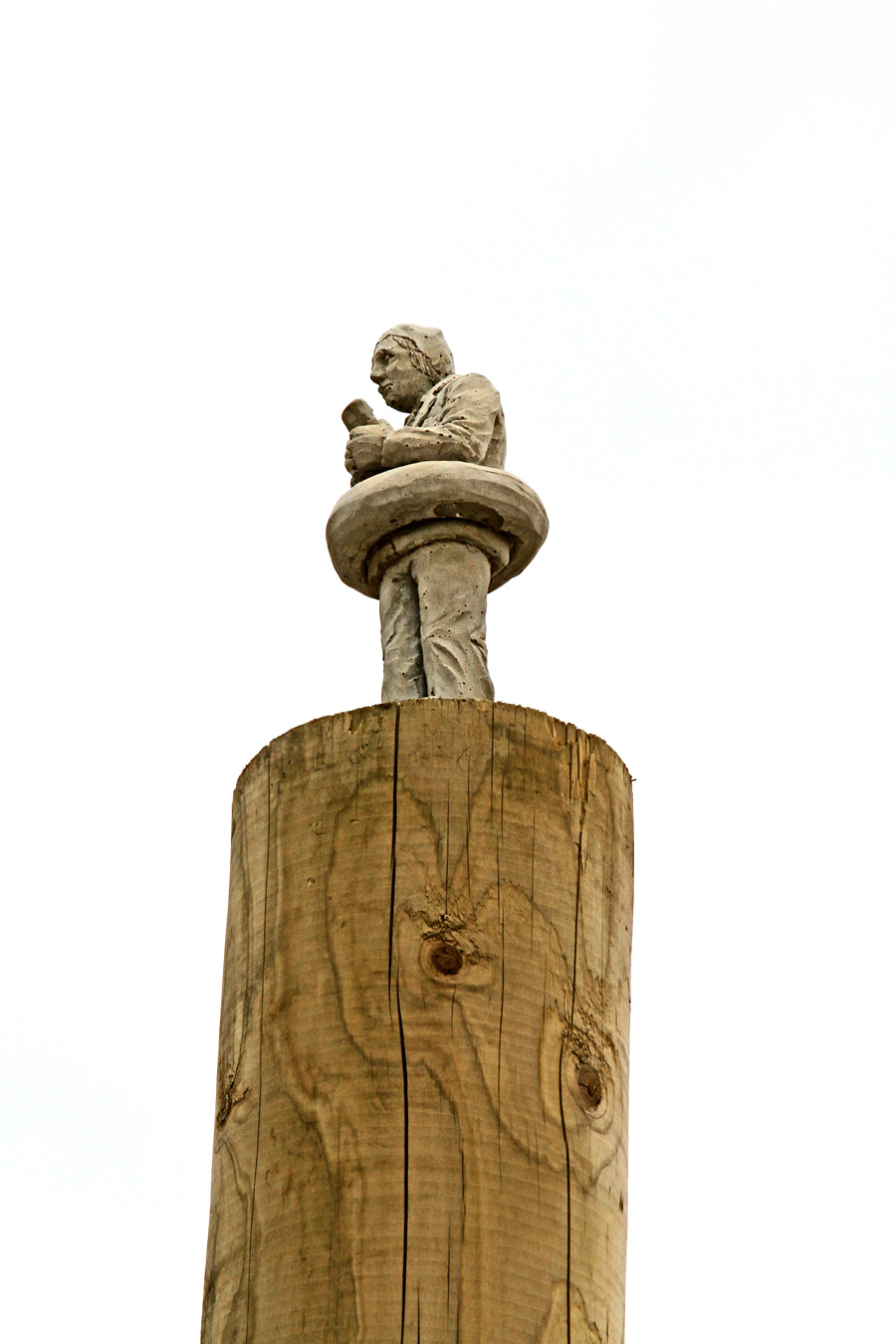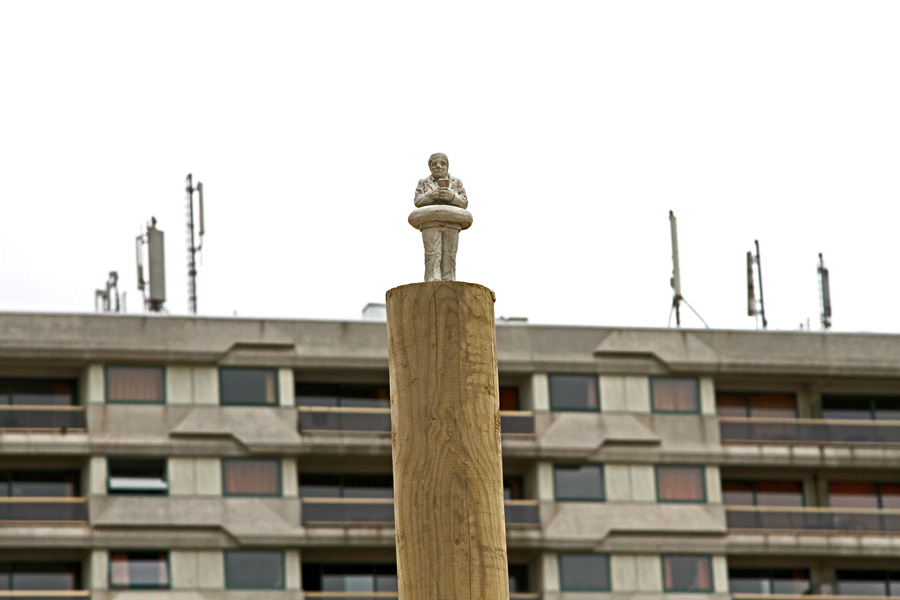 This is part of the Beaufort04 edition. For this project I made some ephemeral installations in different locations of the coast. ' Waiting for climate change' presents a few stereotypes of persons that confronting climate change in different ways. Some of them climbed to the top of a pole from where they look the horizon.
All of the work created for this event ("Waiting for Climate Change") is available in the e-shop of Nonewenemies.
30 Locations spread across 9 coastal municipalities throughout the Flemish coast.
More info: http://www.beaufort04.be/