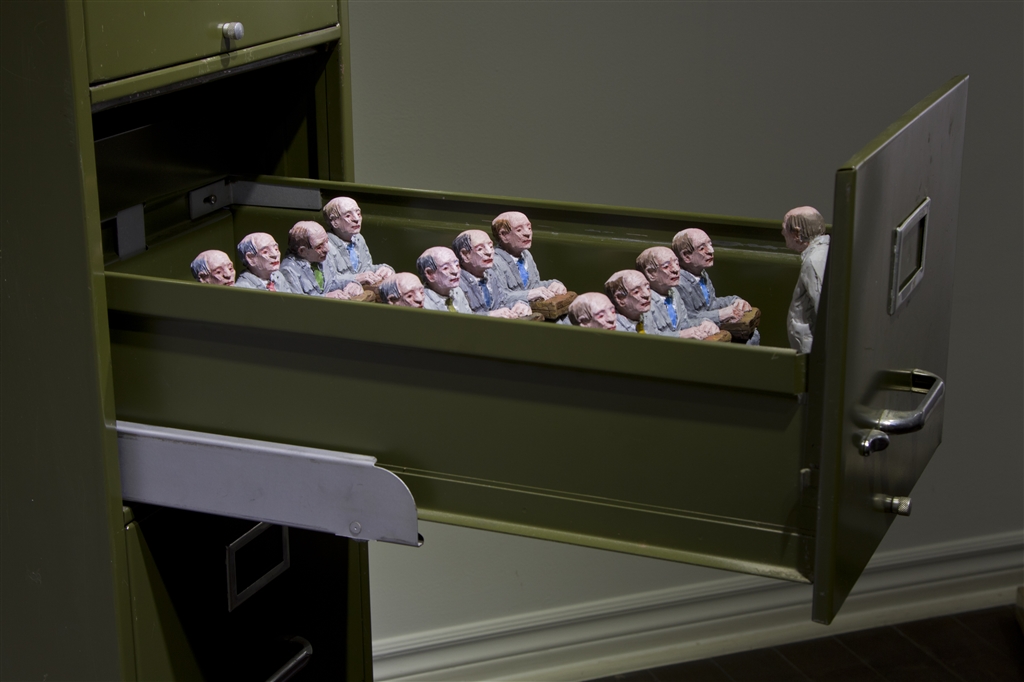 I had an amazing time in Montreal. I spent 3 weeks working for my solo show called "Urban Inertia". Thank very much to Jean Pascal for his kindly invitation and his effort to make this happens.
Thanks to Claire and everyone who helped me in any way, in special to Michal Koroza and Laetitia Florent.


View catalogue and
works available
(Press release)
Spanish artist Isaac Cordal is currently in Montreal preparing his exhibition, 'Urban Inertia', which will be presented at C.O.A. Gallery (6405 St-Laurent) from October 29 until November 28.
Isaac Cordal made Montreal his playground by putting his resin characters in context througout the city in cracks in the walls, puddles and cracks in the sidewalk. His work reflects on our way of life, progress and its side effects on society. Isaac creates poetic miniature scenes which are sometimes disturbing. His characters, wearing suits, seem to be headed for disaster (drowning, disappearing in
various ways) and embody the symptoms of a world in crisis.
Some of my outdoors works part of the exhibition. Photographies are available, please check the catalogue for more information.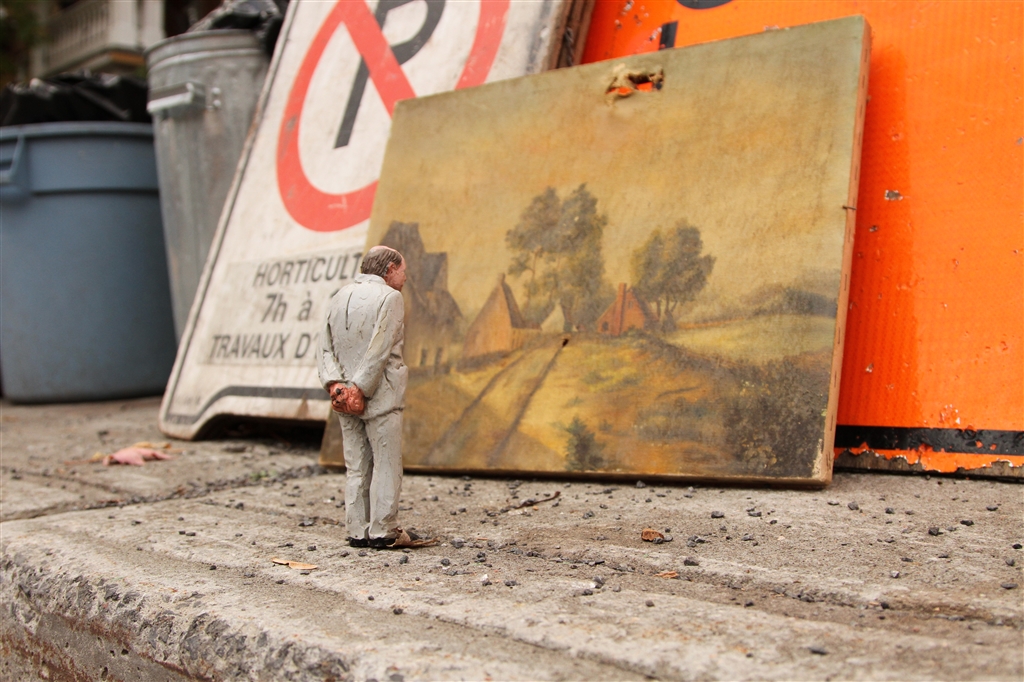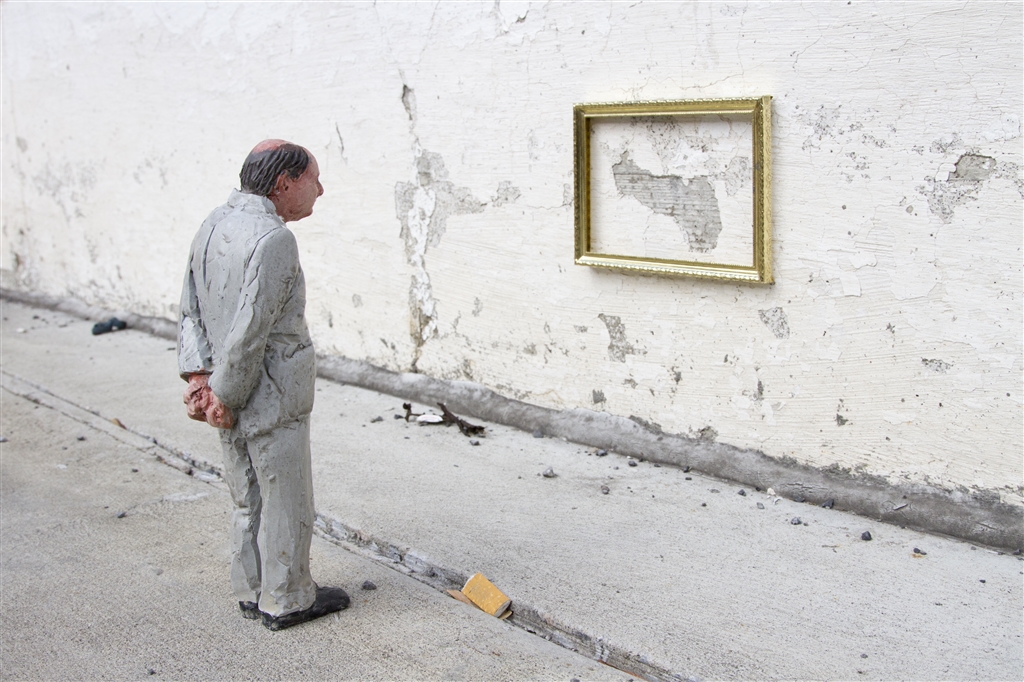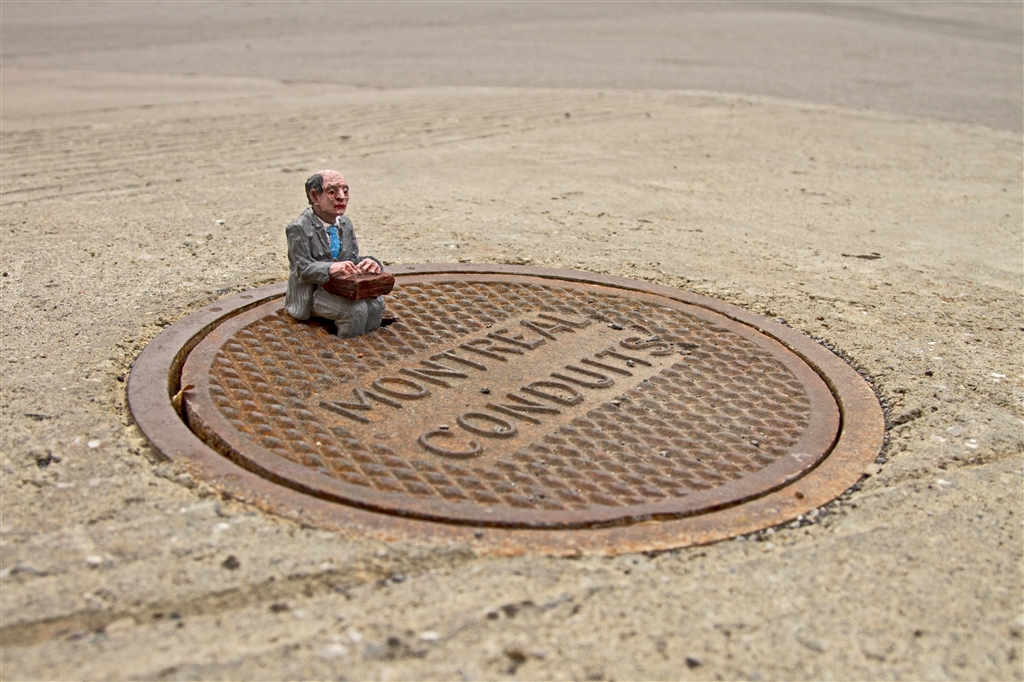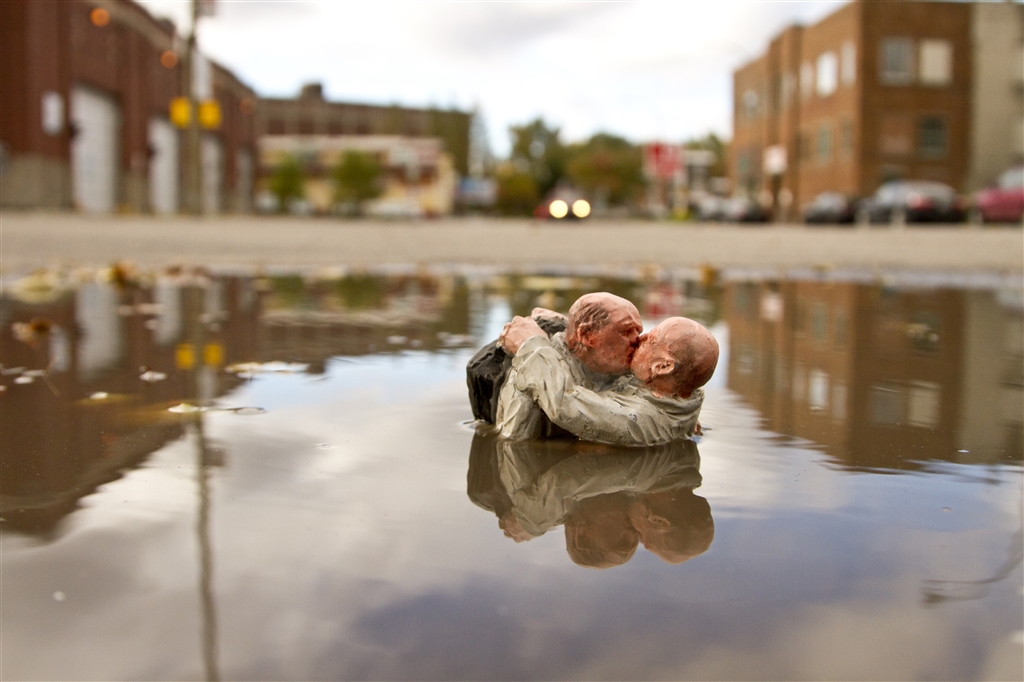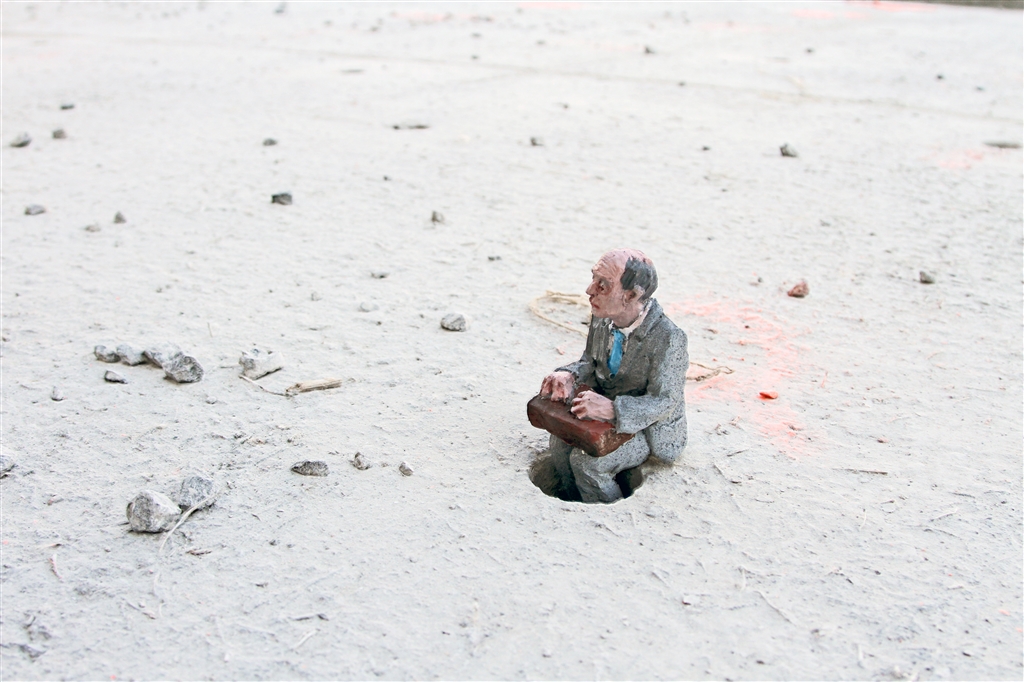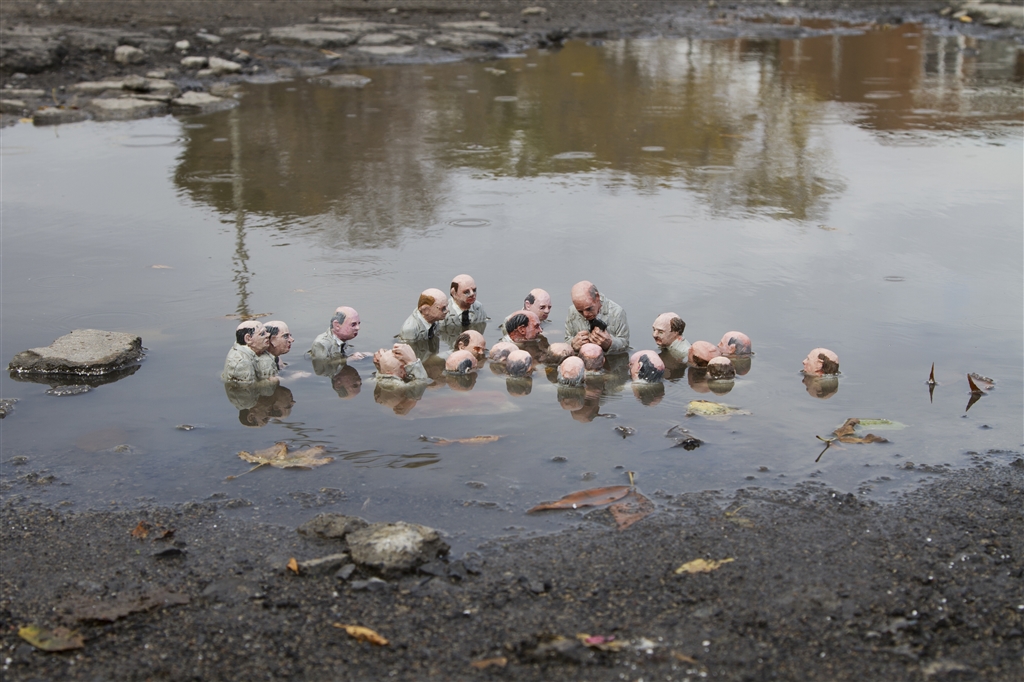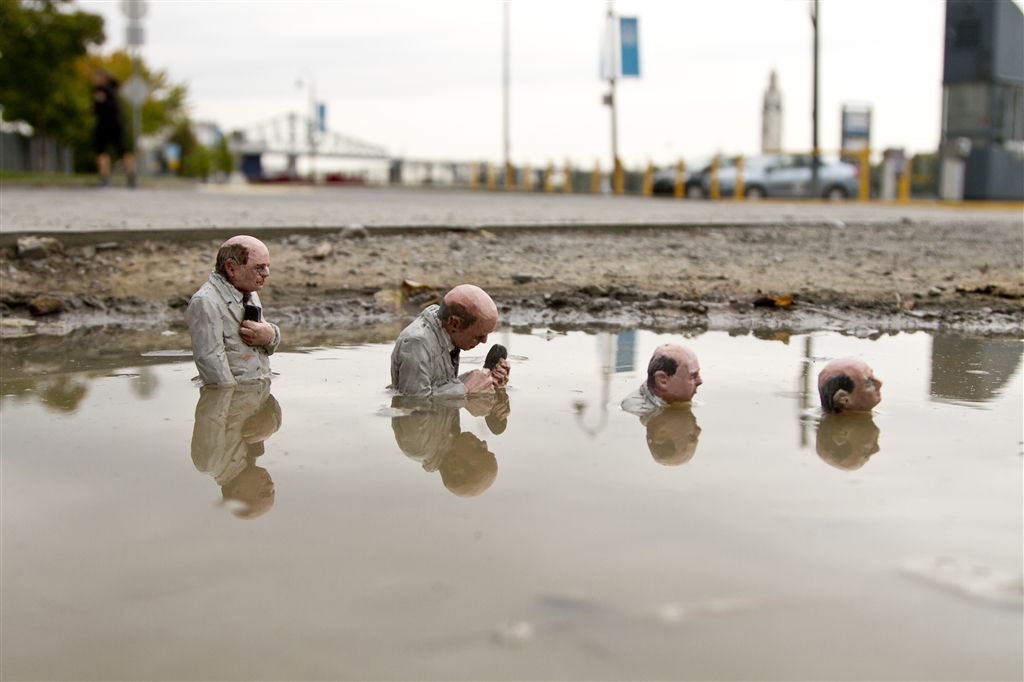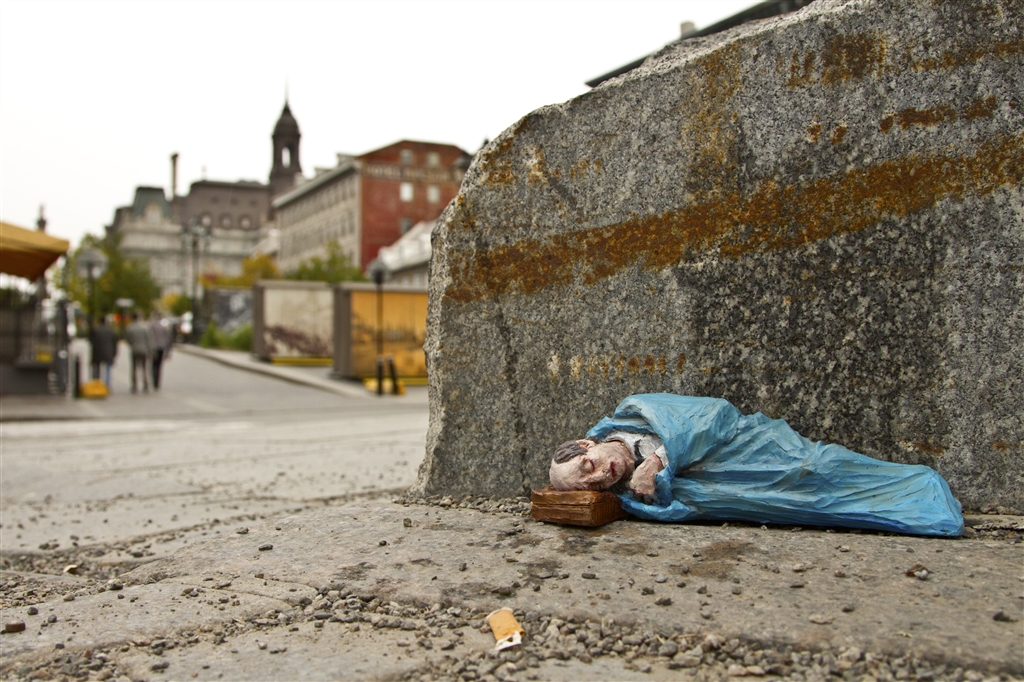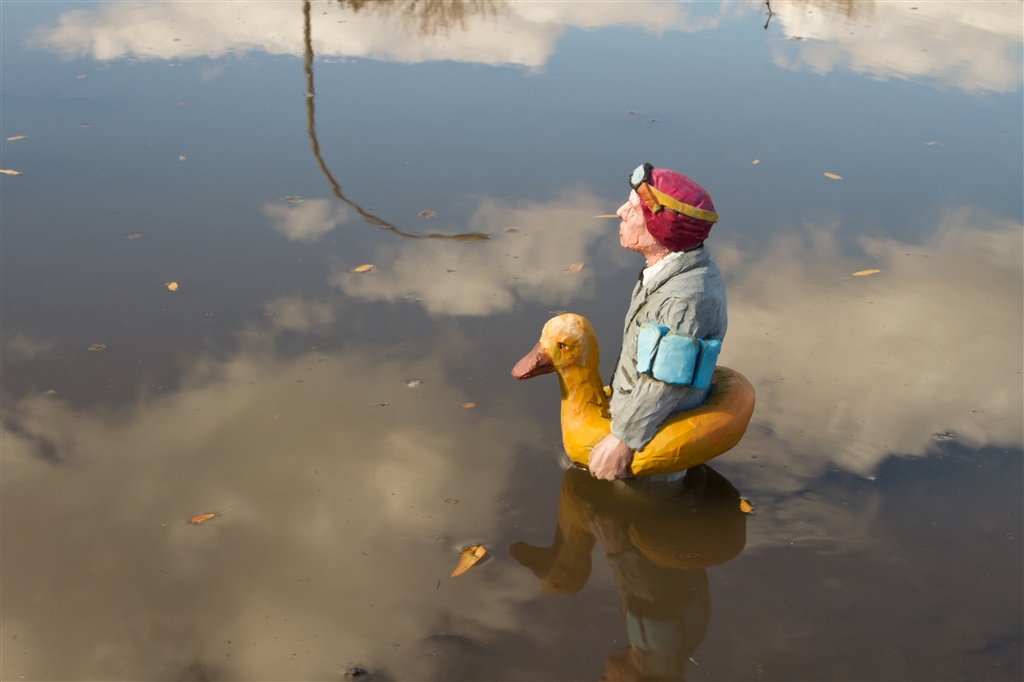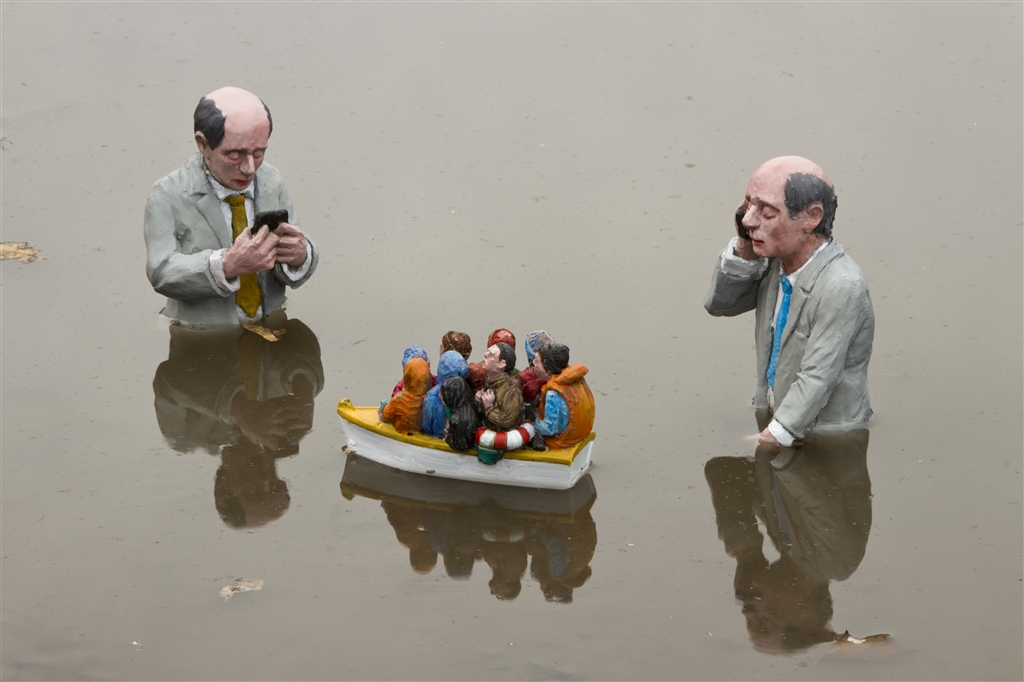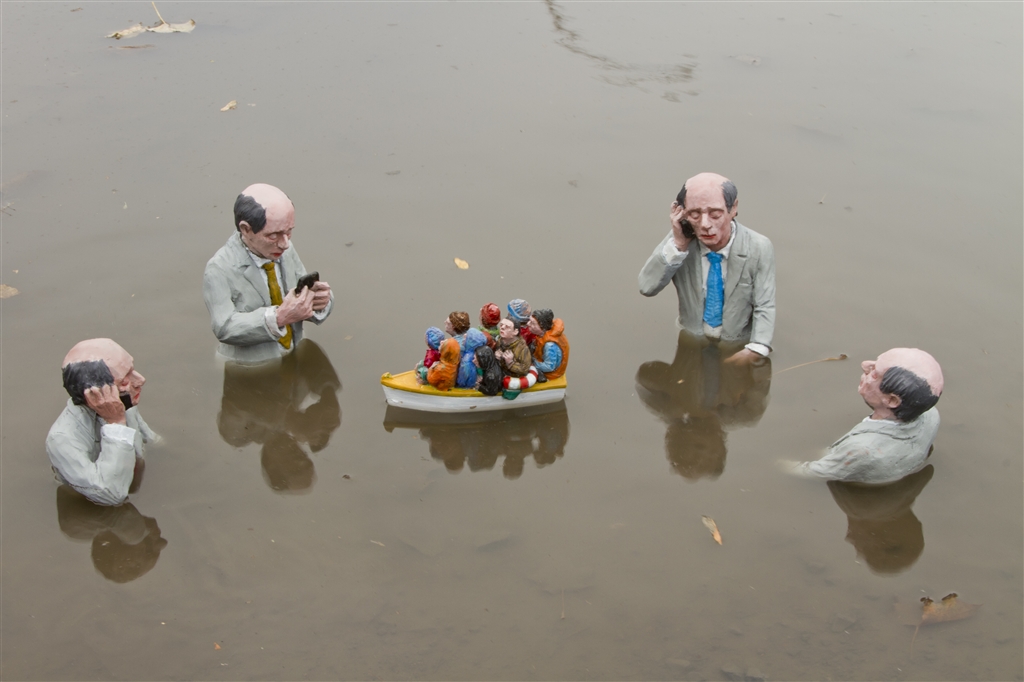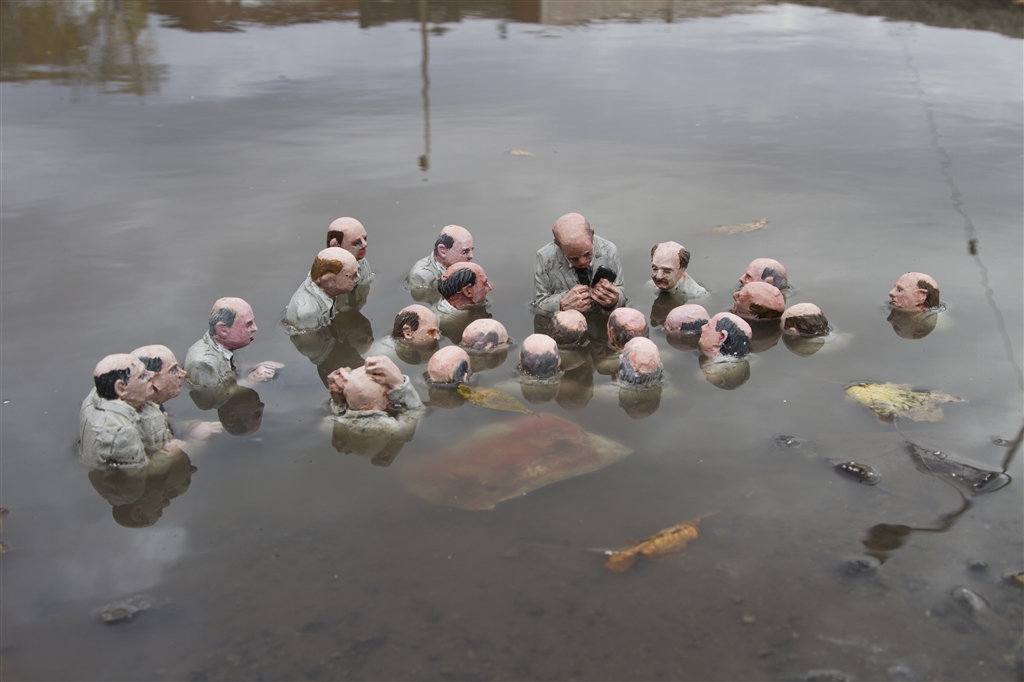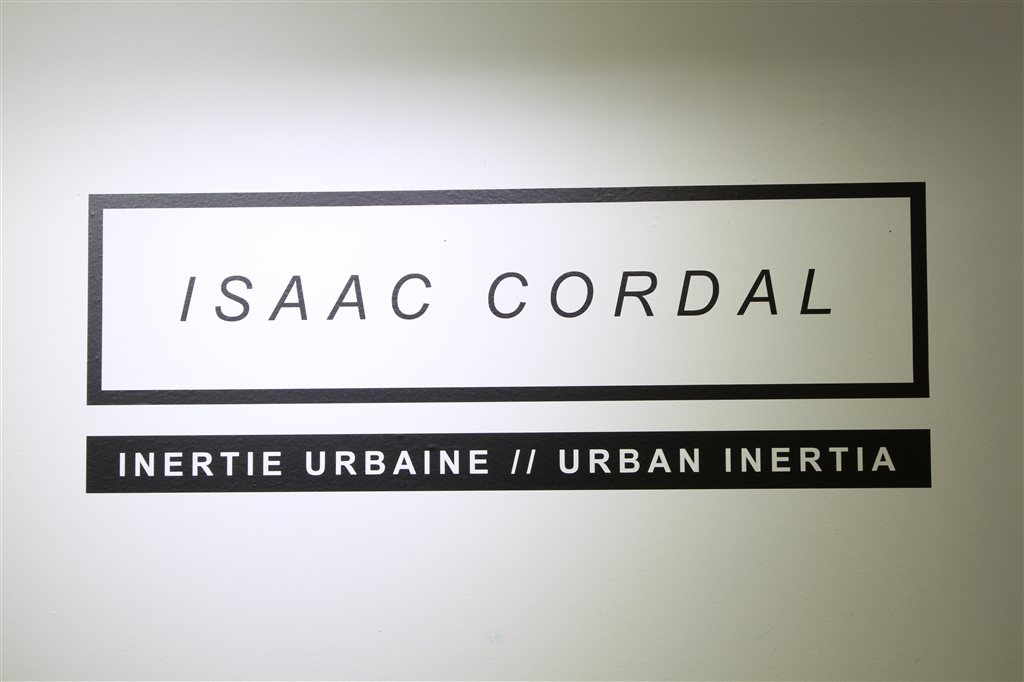 Some of my indoors works for the exhibition: