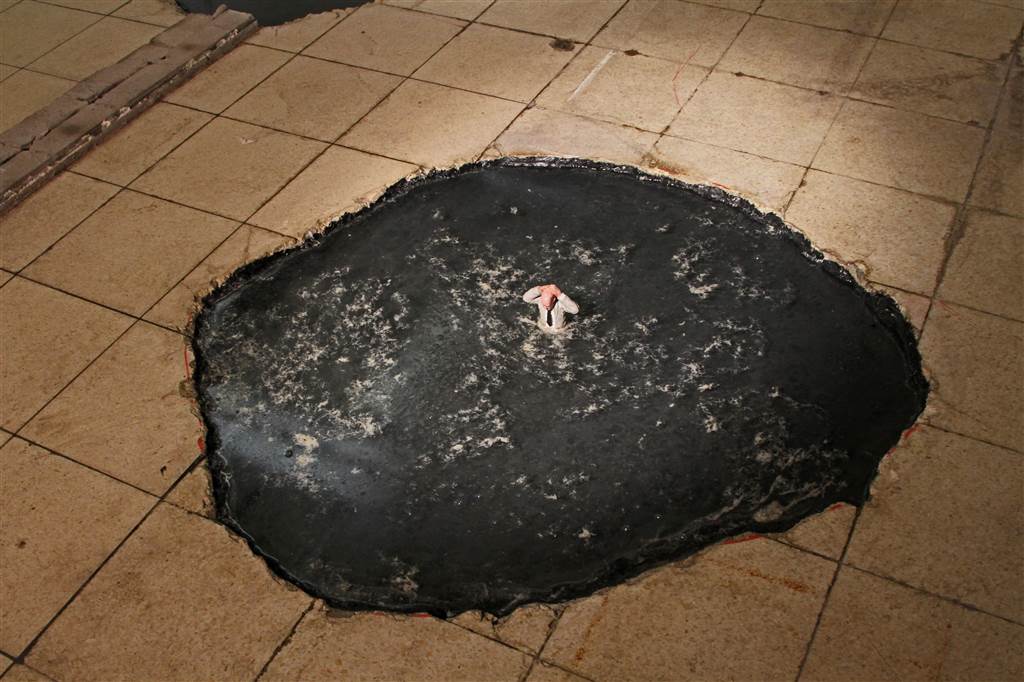 Last September I was invited to participate in a group show called Fragile , curated by Zinneke , in a former supermarket in the center of Brussels.
My contribution consisted of a new version of my installation Follow the leaders , small sculptures representing business men half drowned in a mixture of water and oil.
Thanks to everyone that helped me in special to Tristan and Véronique.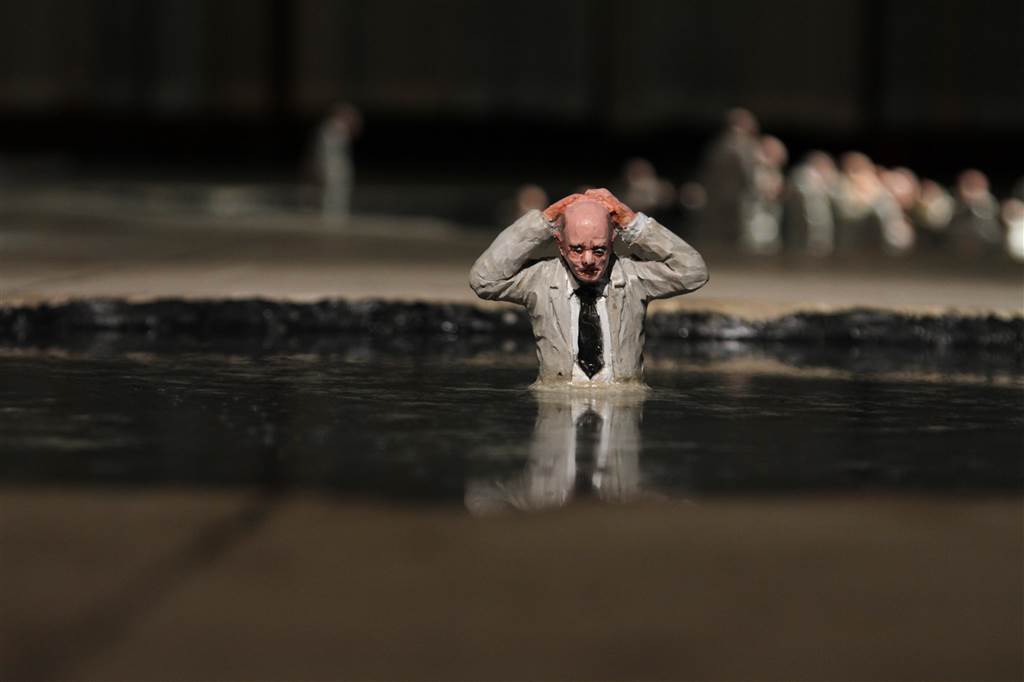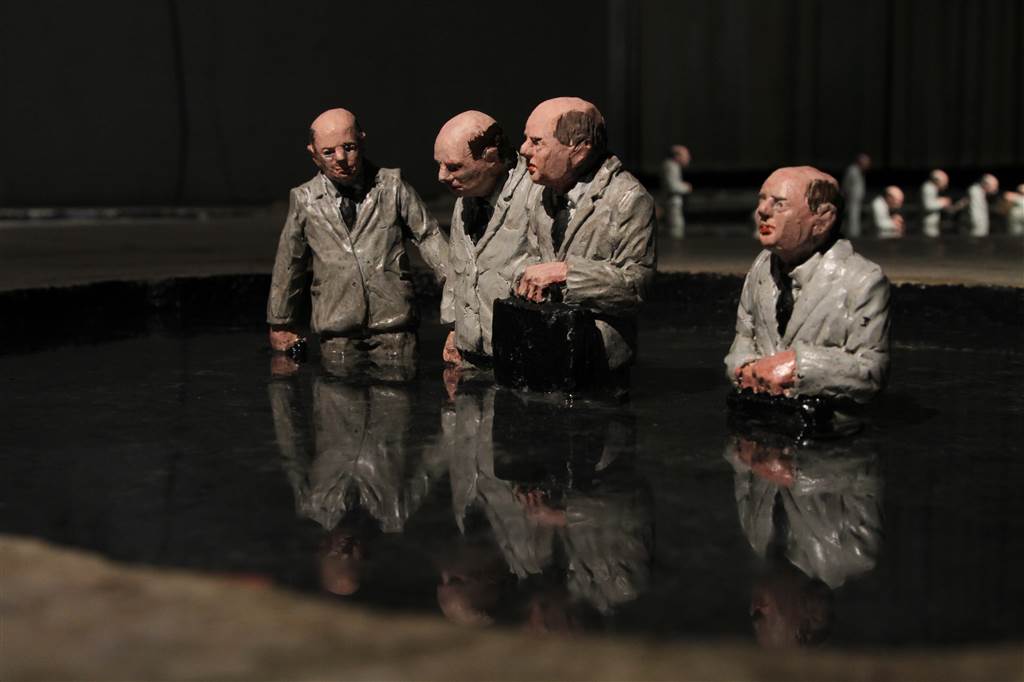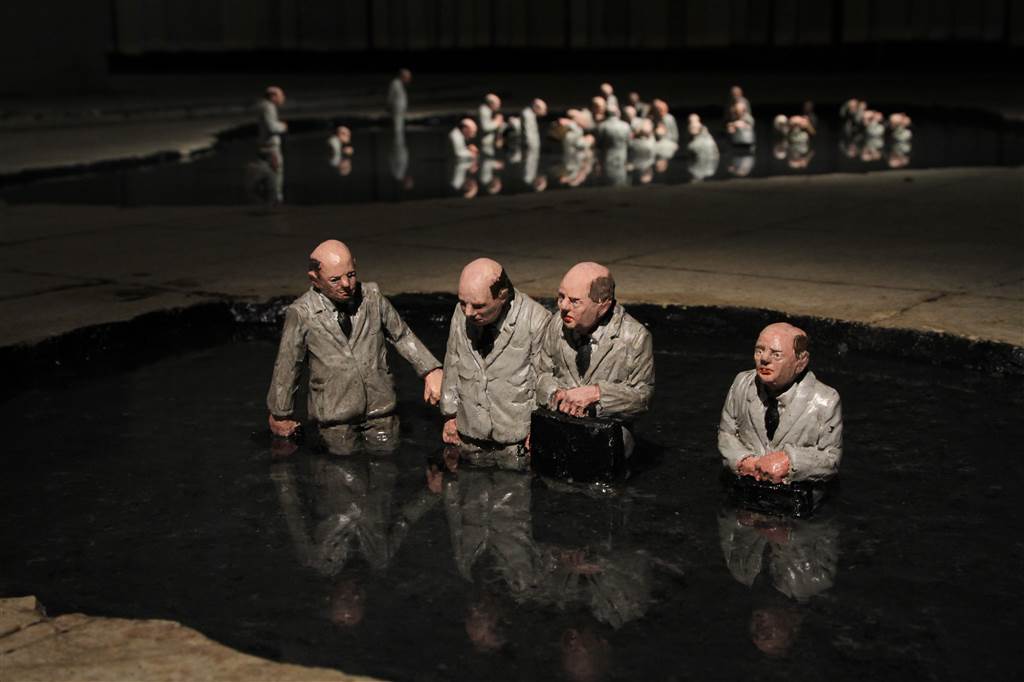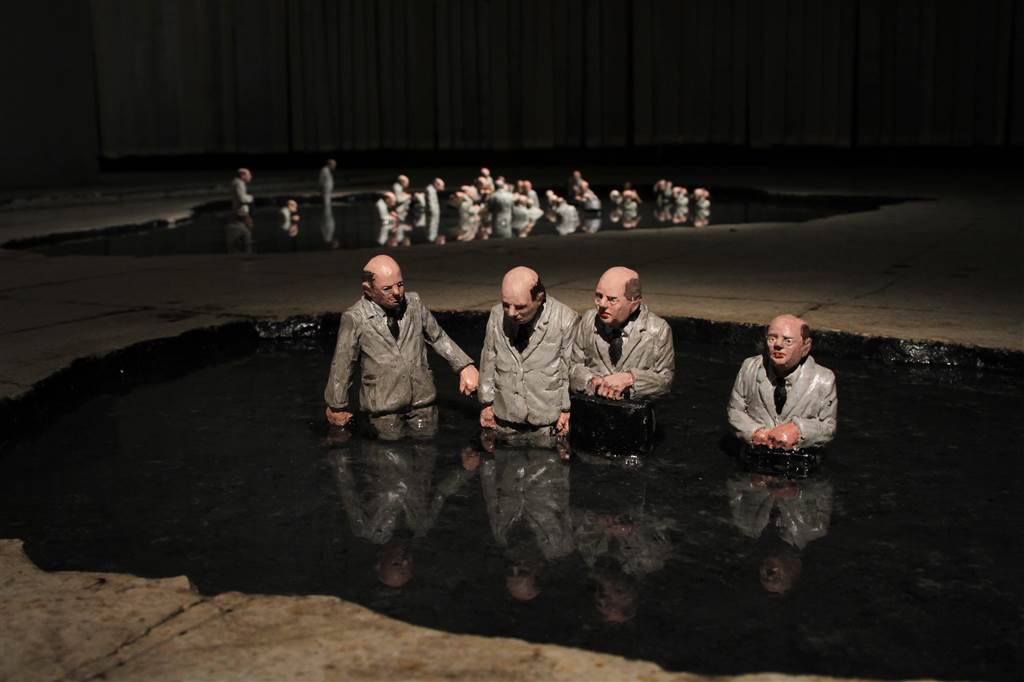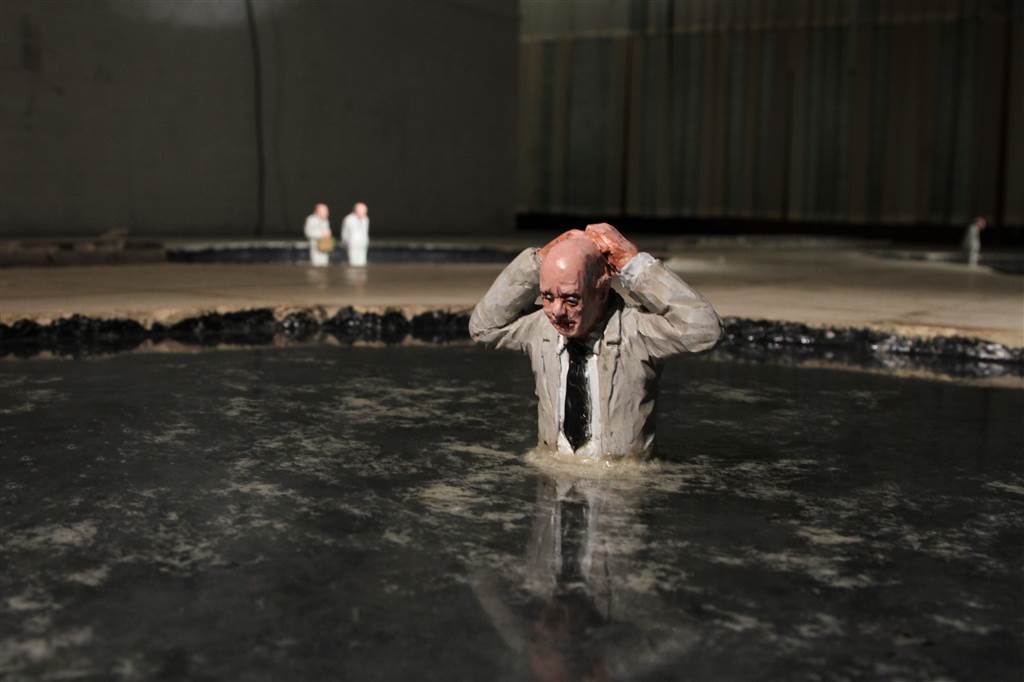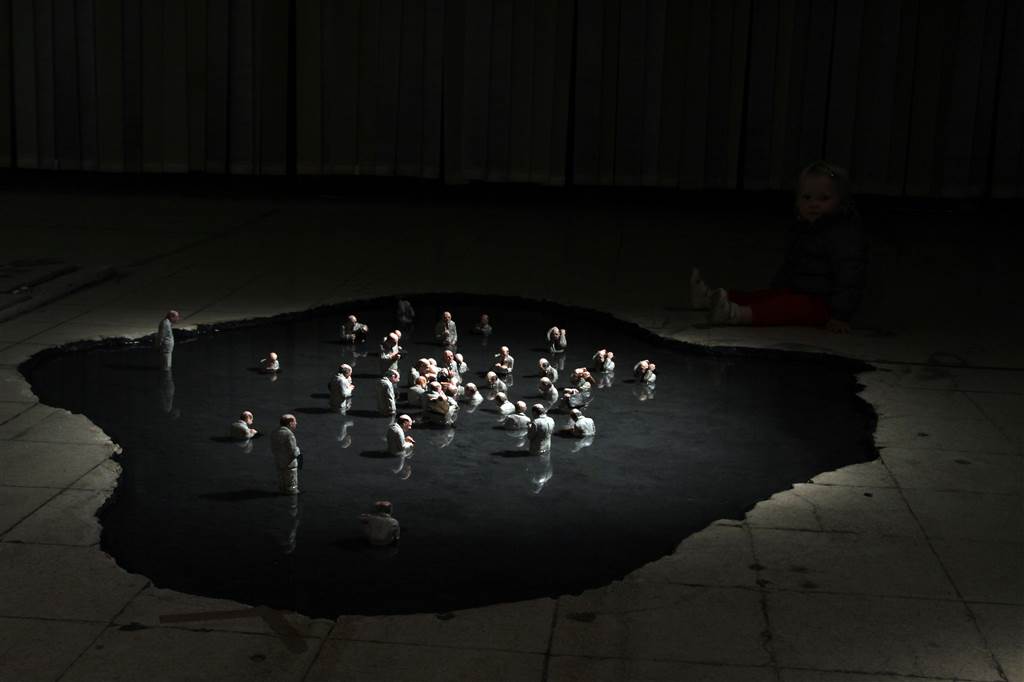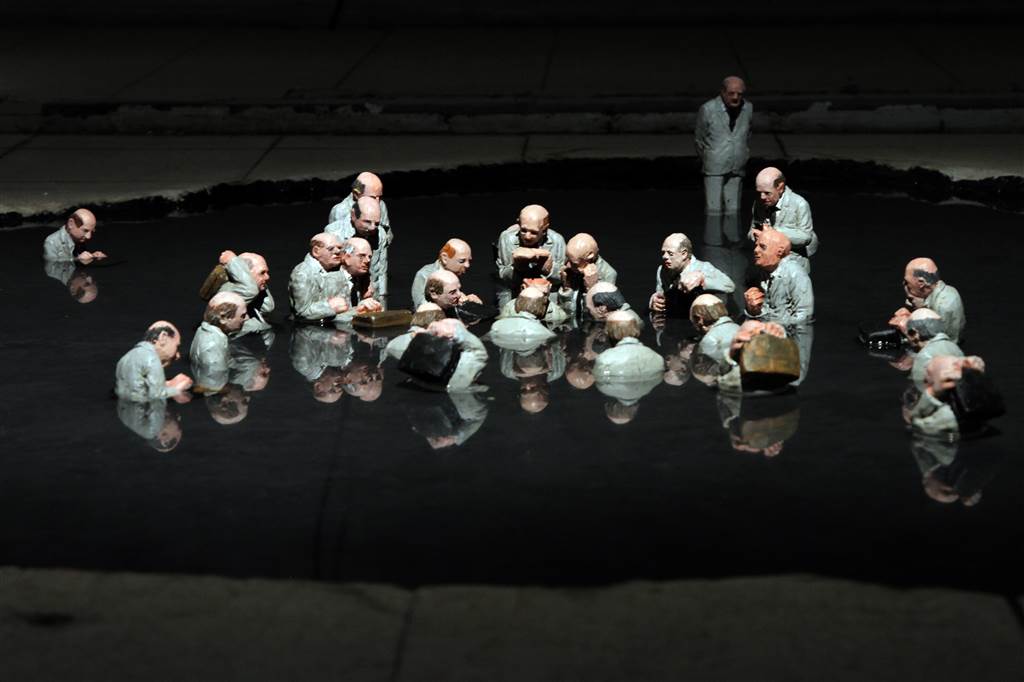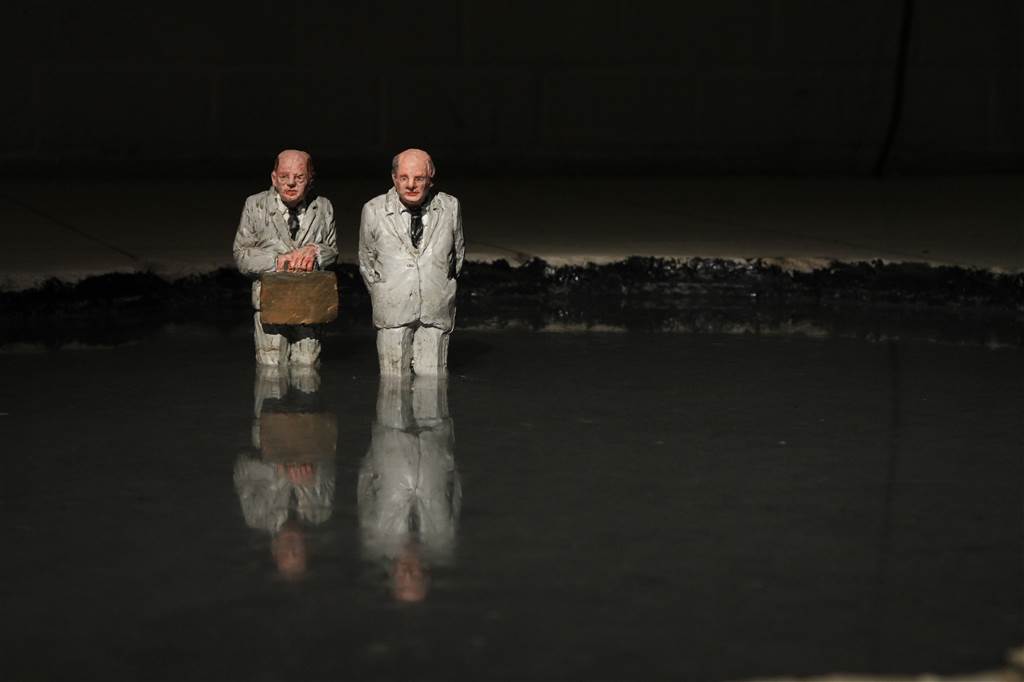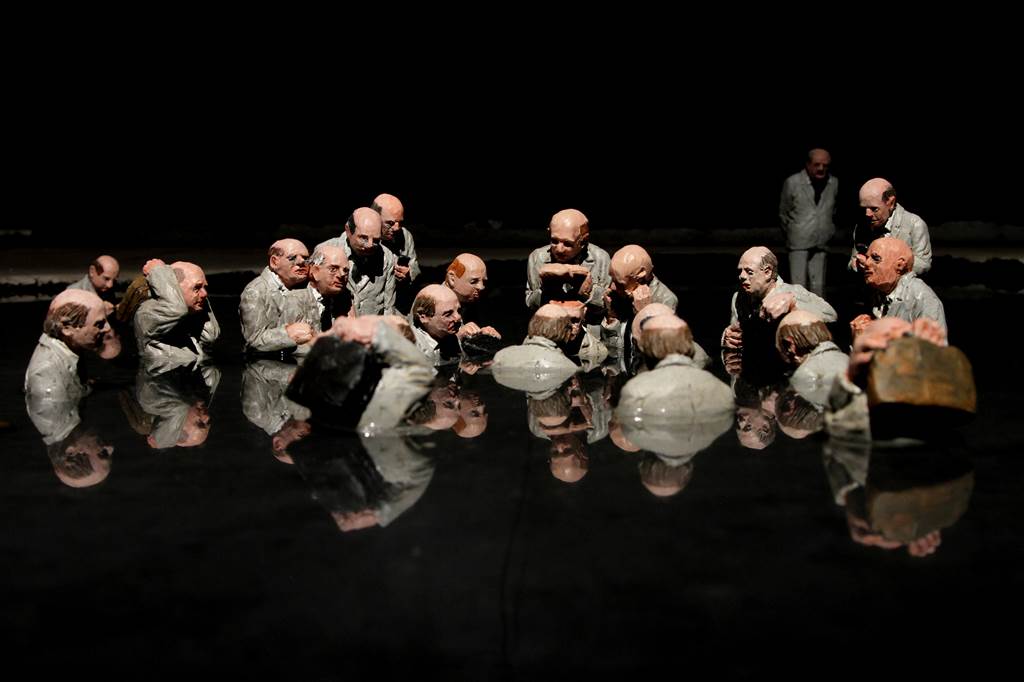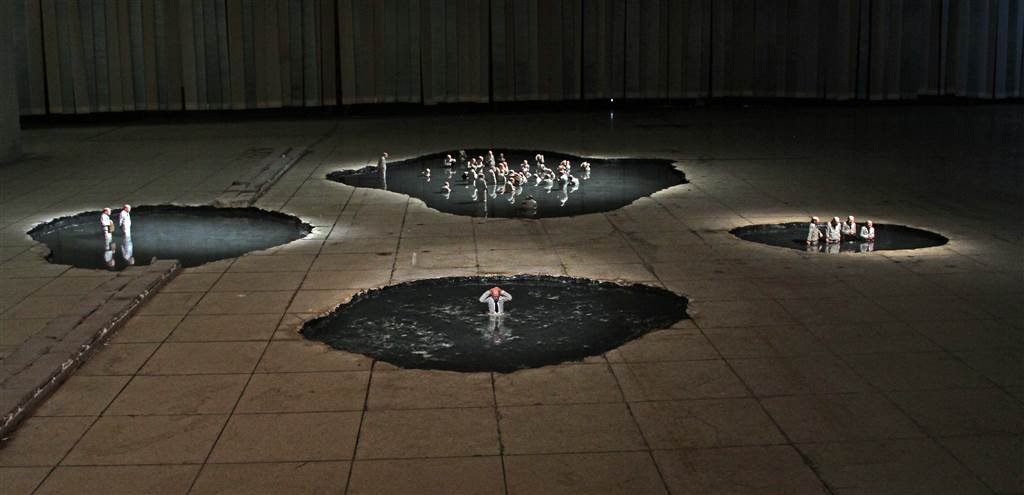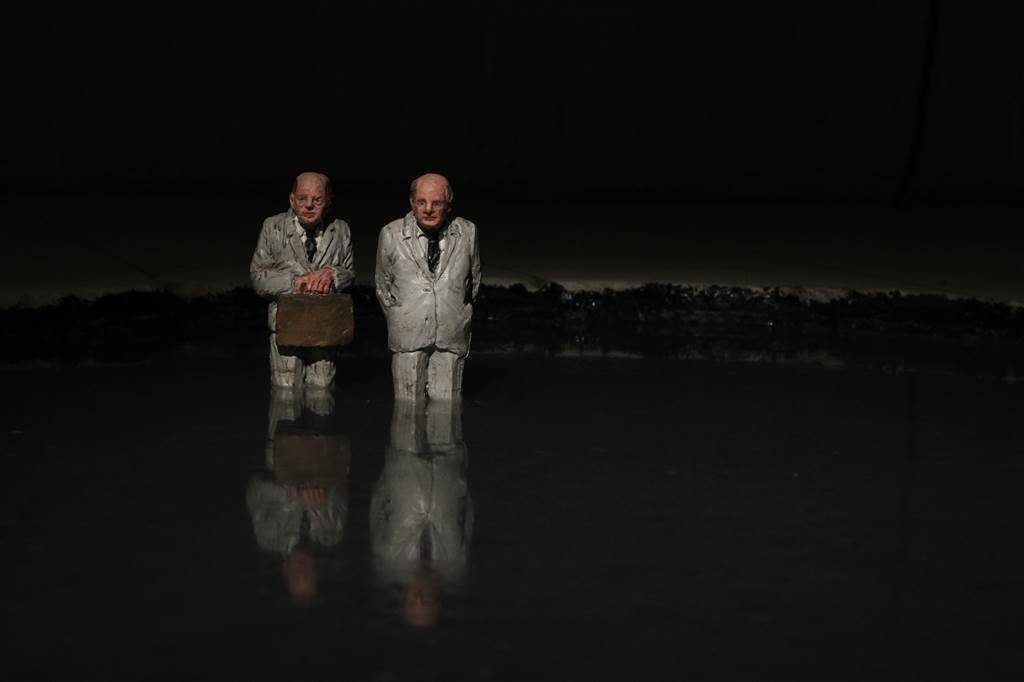 EXPO FRAGIL 18/09/15 ->18/10/15
A l'occasion de la nouvelle biennale de Zinneke, l'exposition FRAGIL rassemble les œuvres de 17 artistes autour d'un sujet sans âge et profondément actuel. Plus qu'un thème parmi d'autres, fragile détermine les équilibres du monde, du vivant, des systèmes. Reconnaître que la fragilité est une grâce incontournable plus qu'une fatale faiblesse permet de déplacer les perspectives, de repenser les interdépendances et d'oser pratiquer des modes d'existence délibérément sensibles. L'exposition FRAGIL invite à la rencontre de ces œuvres, et propose une réflexion à partir de ces différentes sources d'inspiration possibles dans la perspective de la prochaine Zinneke Parade qui aura lieu le 21 mai 2016. du 18 septembre au 18 octobre, accessible du mercredi au dimanche de 11h à 19h au GB58 (ex-Carrefour), rue du Marché aux Poulets 5 – 1000 Bruxelles