La conversación es una instalación que realice para la exposición colectiva 'It is over' en un antiguo bunker de la Segunda Guerra Mundial en Dalston, Londres.
La instalación está compuesta por dos rostros suspendidos en el aire modelados en una malla metálica y separados entre sí por dos metros de distancia. Las caras parecen mirarse girando constantemente a velocidad muy lenta colgadas del techo por dos motores. Mediante dos Leds ubicados en la pared opuesta a las dos piezas, éstas se iluminan en medio de la penumbra. Esa misma fuente de luz atraviesa los huecos de la rejilla creando dos réplicas de cada uno de los rostros por medio la proyección de sus sombras. Es en ese juego tenebrista donde la sombra se convierte en un dibujo en el que se traza un diálogo visual entre ambas caras; se tocan y se superponen.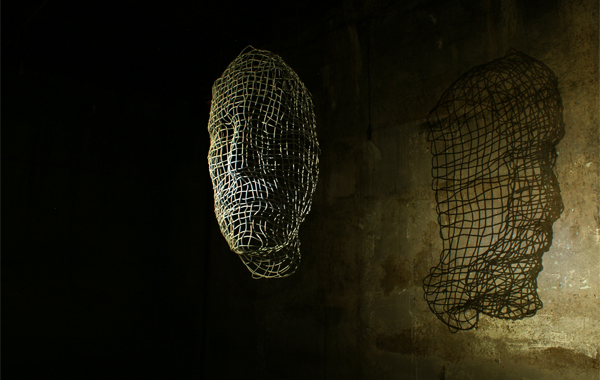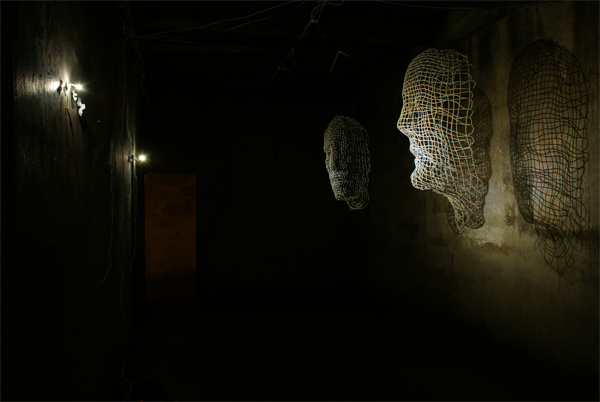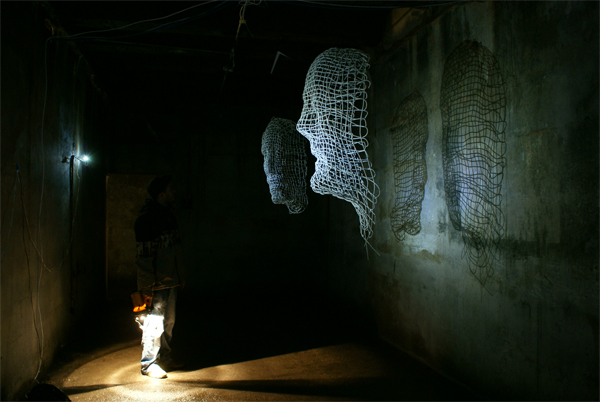 The artist investigates the human representation creating complex results by using simple Mechanisms . He has created 3d spaces with analogical materials and the graphic results are very similar to what we get with the use of specific software. He is interested in using lofi technologies to create complex results arguing about the abuse of usage we make with new technologies in many cases. He has modified different objects in different projects to convert them into screen of ourselves.