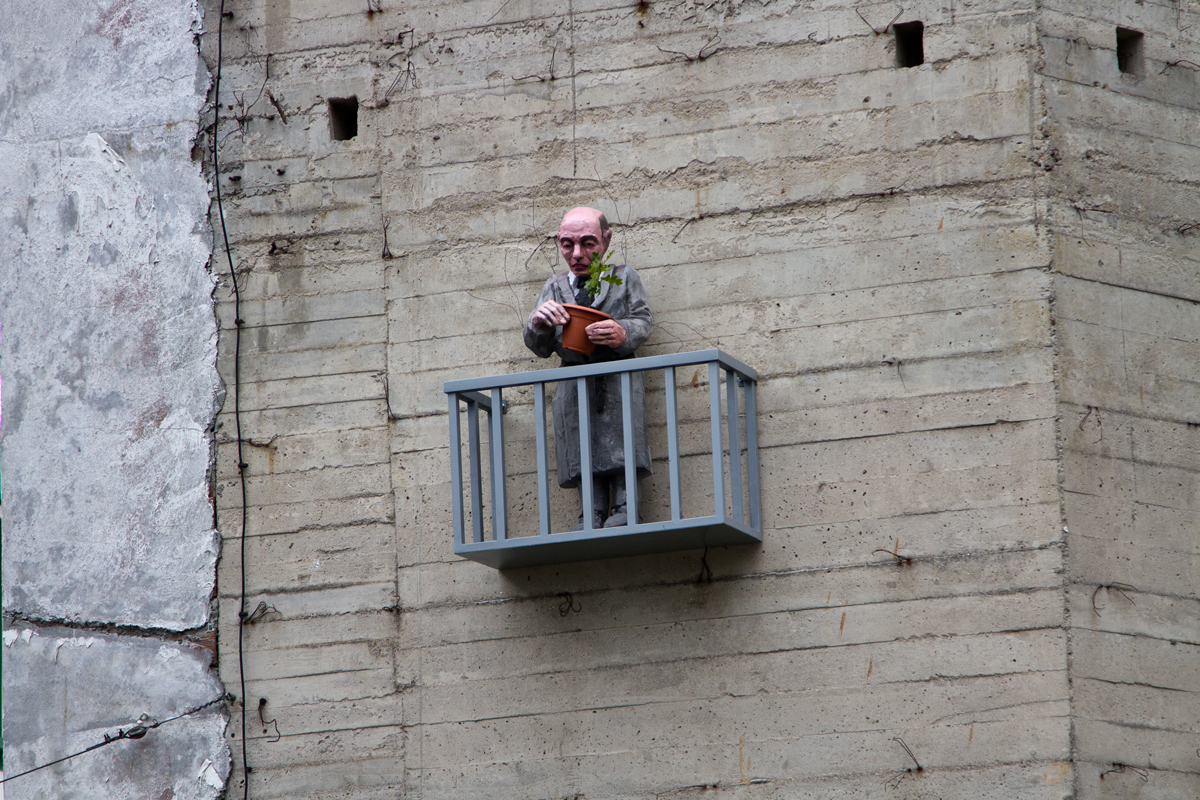 Os veciños // I had the opportunity to work in a different scale. It was a hard week but funny with all the gang, artist and friends.
Thanks to everyone involved. Specially to Sir Formoso, Sokran, Mou, Noel, Marcos Juncal, … how beautiful is our home land!
Nice greetings to all the artist of this edition.
Rexenera Fest 2017 will be the 3rd  international public art festival in Carballo.
This second edition will take place from the 29th of may to 4th of june 2016. It will cast 9 artists from different nations who will be painting 9 big murals around the urban town.
The line up this year is Curiot (México),  Sekone (Galiza), Jorit (Italia), AnimalitoLand (Arxentina),  Isaac cordal (Galiza), Cinta Vidal (Catalunya), Nada (Galiza), Saturno (Catalunya) e Yoseba MP (Galiza).
The project intends to gather the best urban artists there are in Galicia , Spain and international scene transforming the town into an open air museum that will grow with each edition.