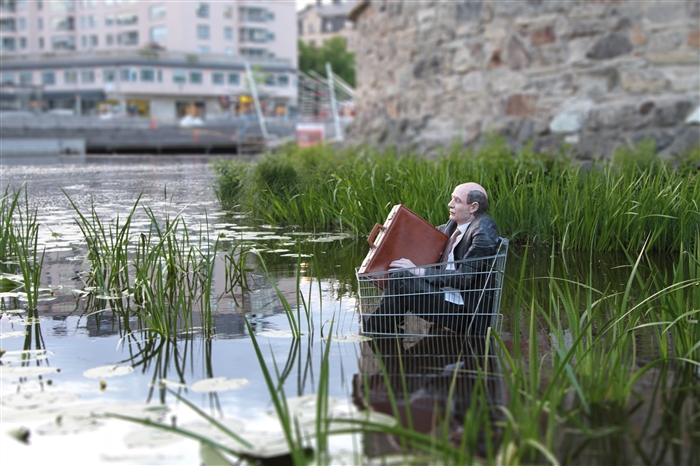 Last week I was in Orebro to participate in Openart. A lot of work and i met very good people there.
I would like to give special thanks to Lars, Giovanna and Jon.
Slowly sinking is a serie of installations that are part of my project Cement eclipses. They usually are small cement sculptures that represent our leaders in different situations. In this case I have made life-size sculptures for OpenArt.
These sculptures represents business men that they sink in a system that does not have a solid foundation. The installation reflects on capitalism and its current drift. It is sad to think that consumption rates reflect the health of our society.