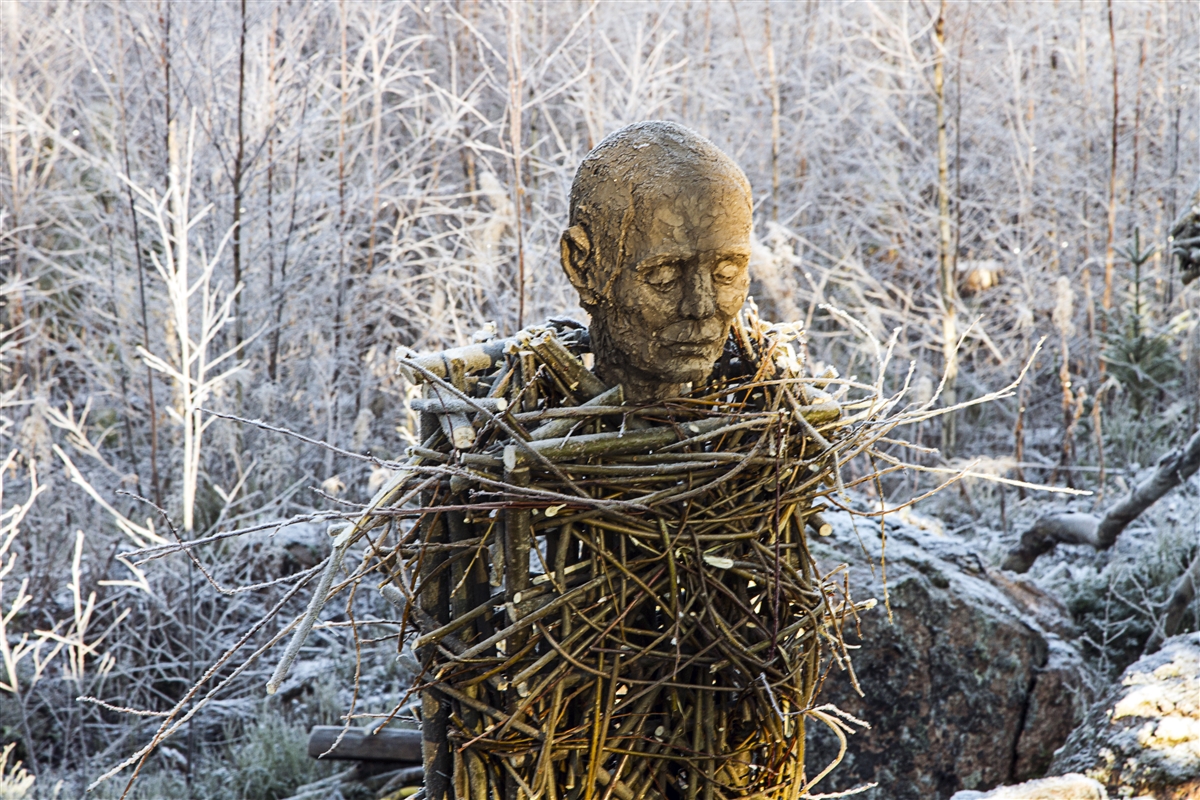 On this, the last day of the year, I am very happy to present to you a project which I carried out in November for Landart Lanpinjarvi in Finland. On this occasion, I was working on full scale / life size pieces. The materials that I used were branches of trees and mud that were collected on location. The Sculptures are located in a forest near Lanpinjarvi.
Lapinjärvi Landart from Isaac Cordal on Vimeo.
Logistically, the project was very complex as we had to deal with situations where the temperature was below freezing (the clay was freezing whilst we worked on it), the days were also very short (at 3:00 pm it was night time), the distance we had to transport the material was very long … we were involved in a kind of battle, but it was one of those that you appreciate being in contact with charming people and spectacular scenery. All that hard work was done in just 6 days with a great mood and aptitude to finish within the stipulated deadlines.
I want to thank all the people involved in the project and for making it possible. Massive thanks to Antonio Arosa, Pete Rantapää, Henrik Lund, David Eirin and Marit Hohtokari.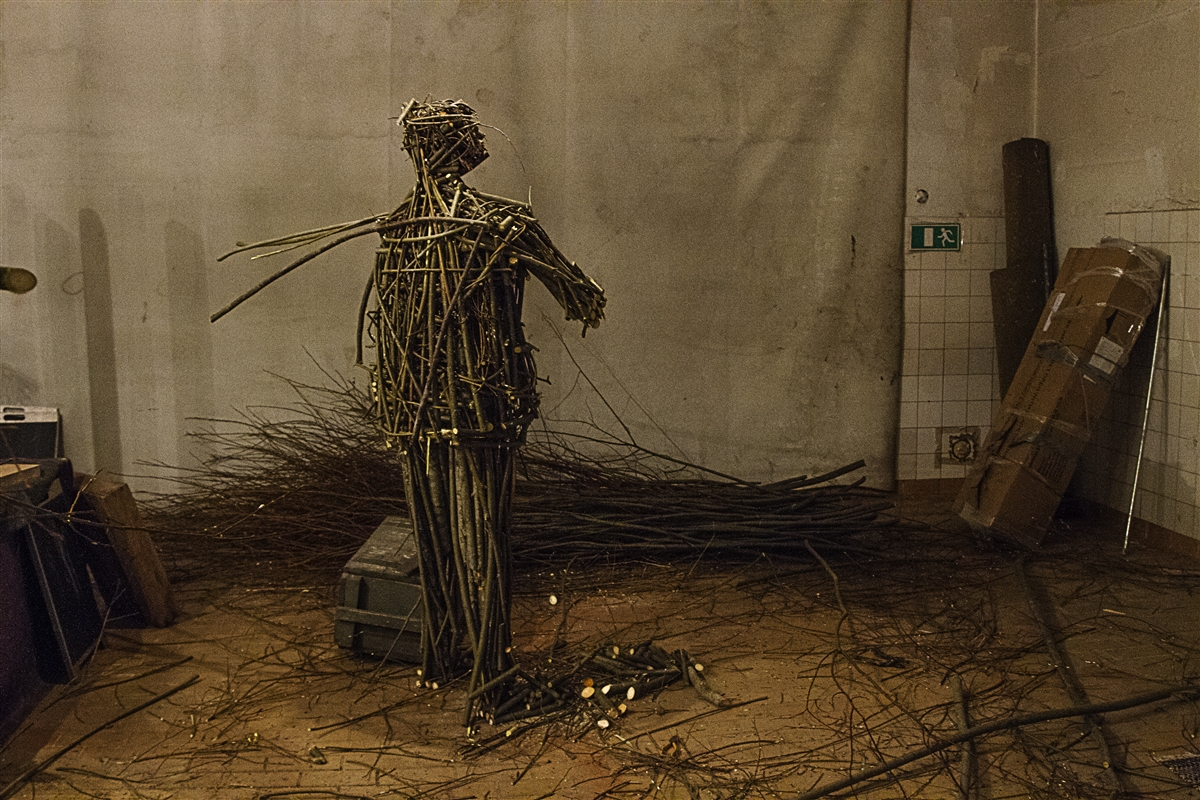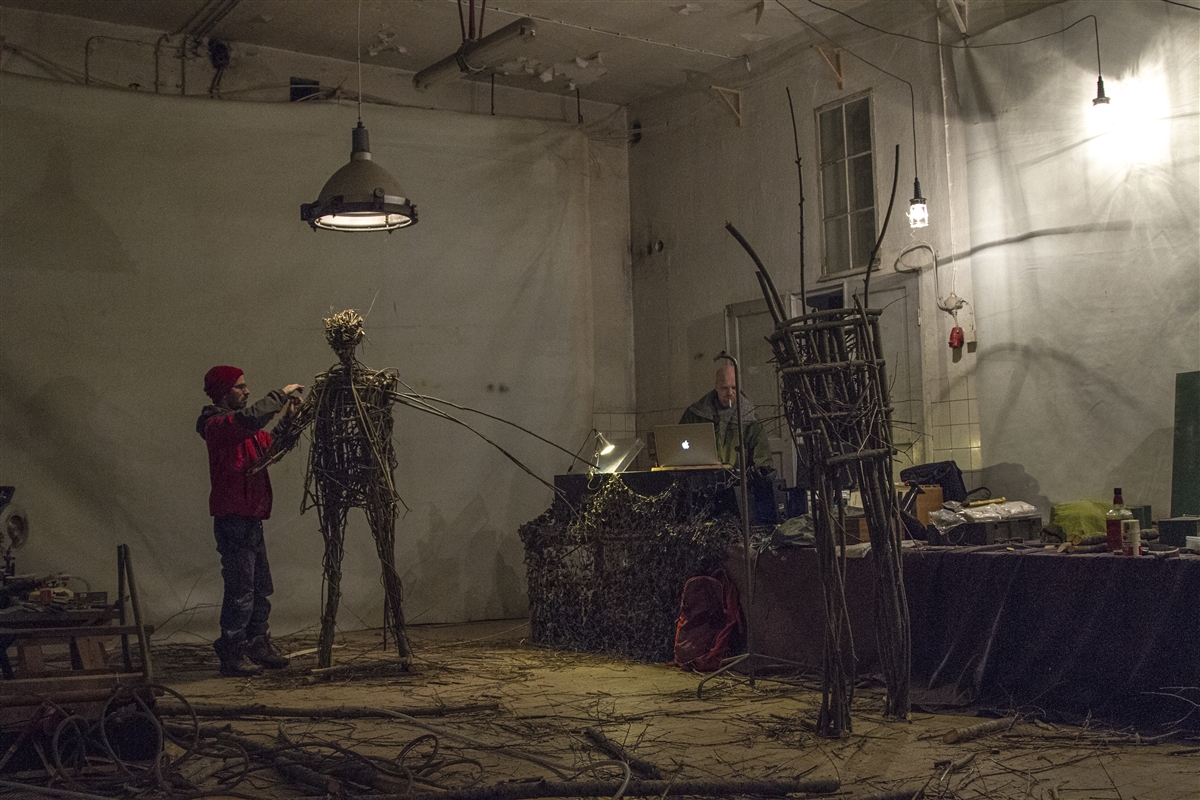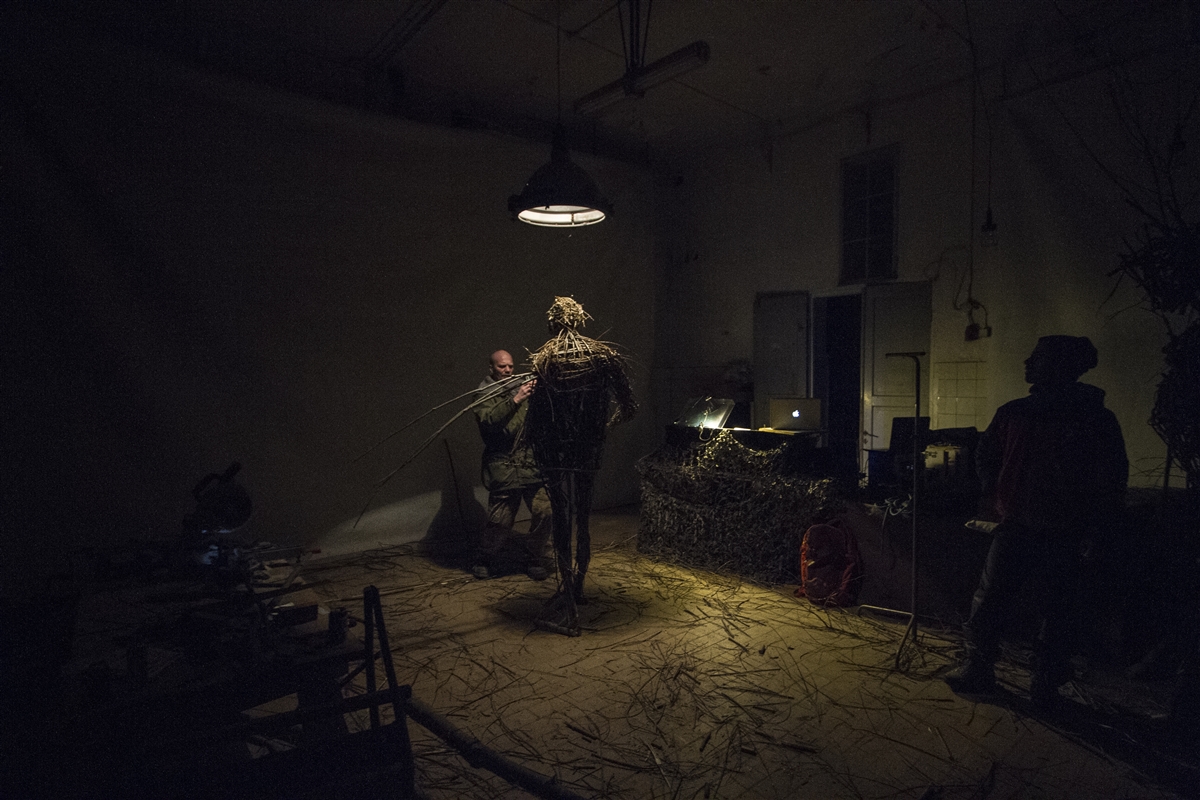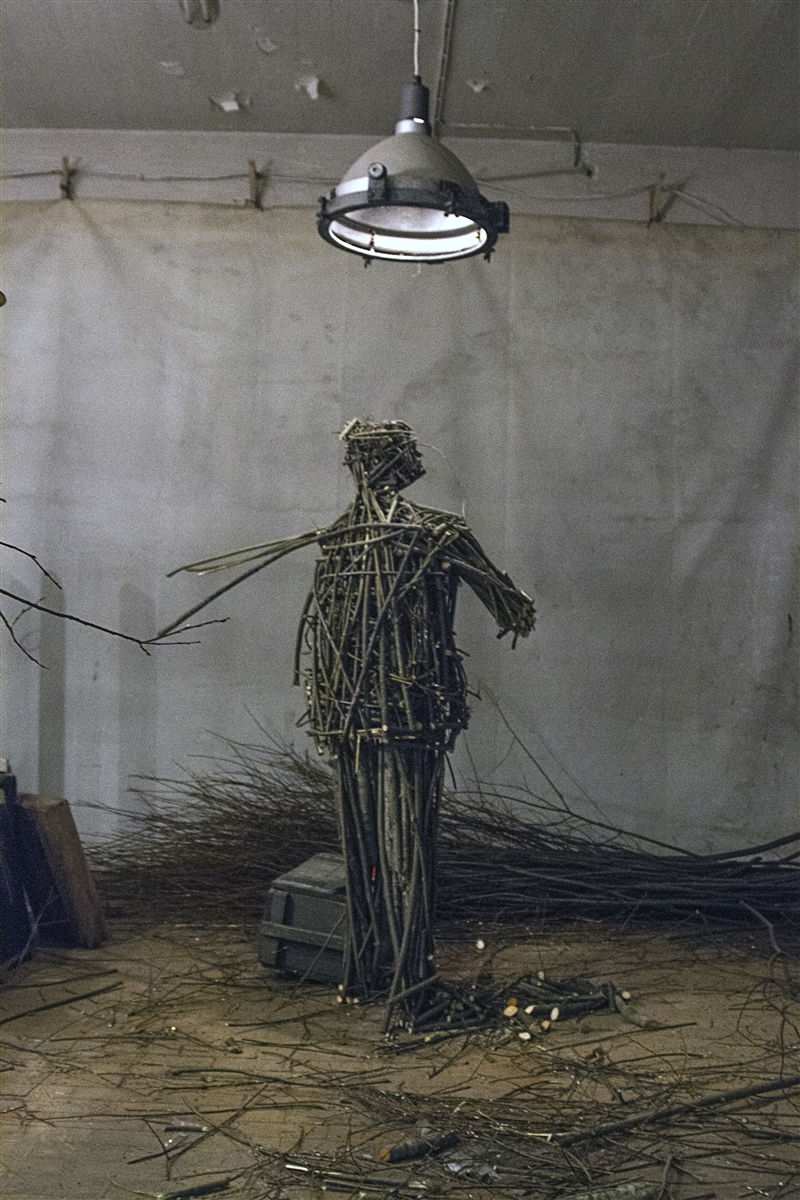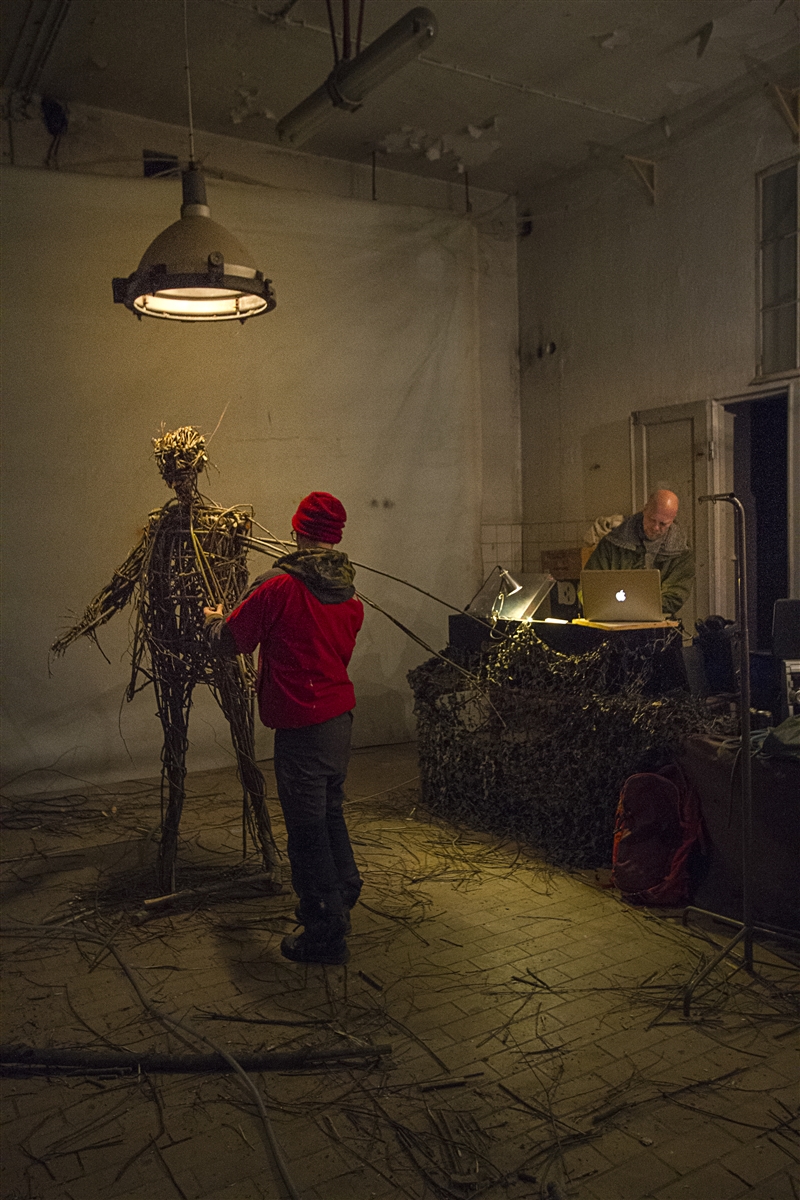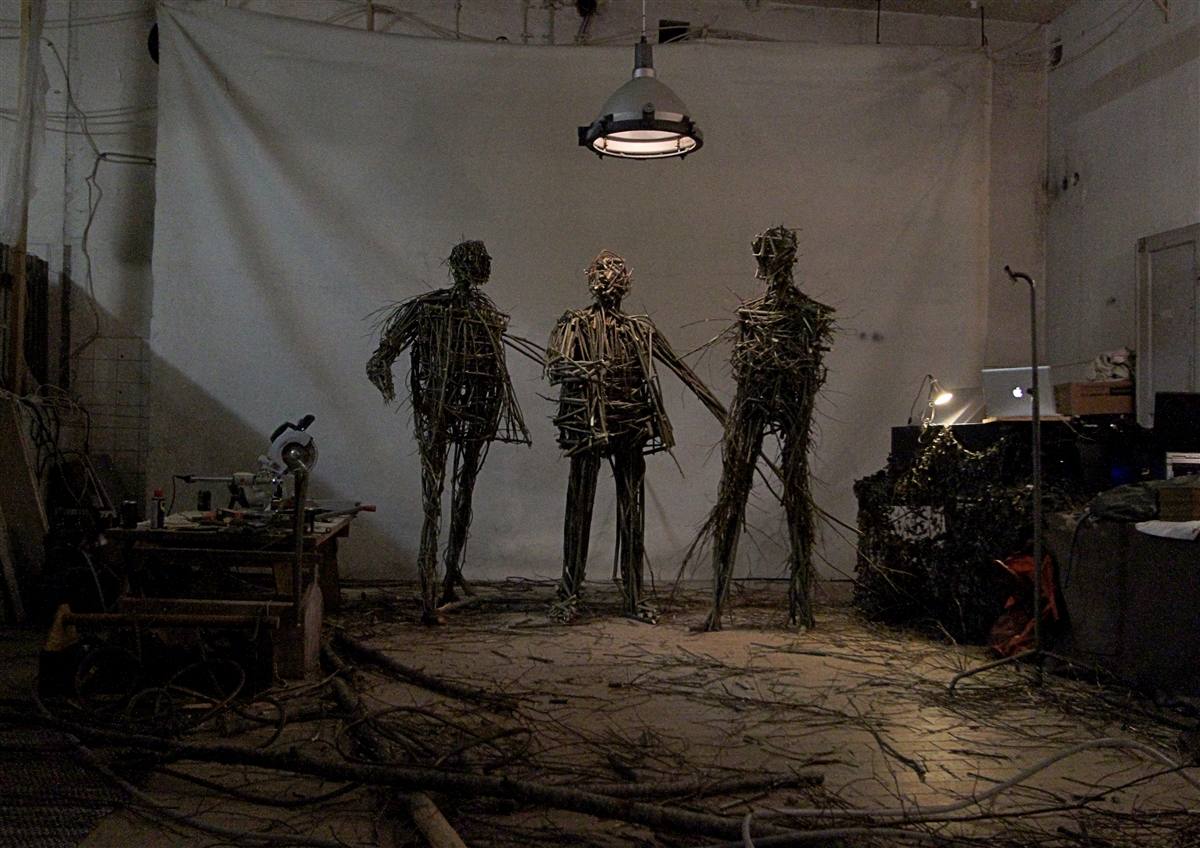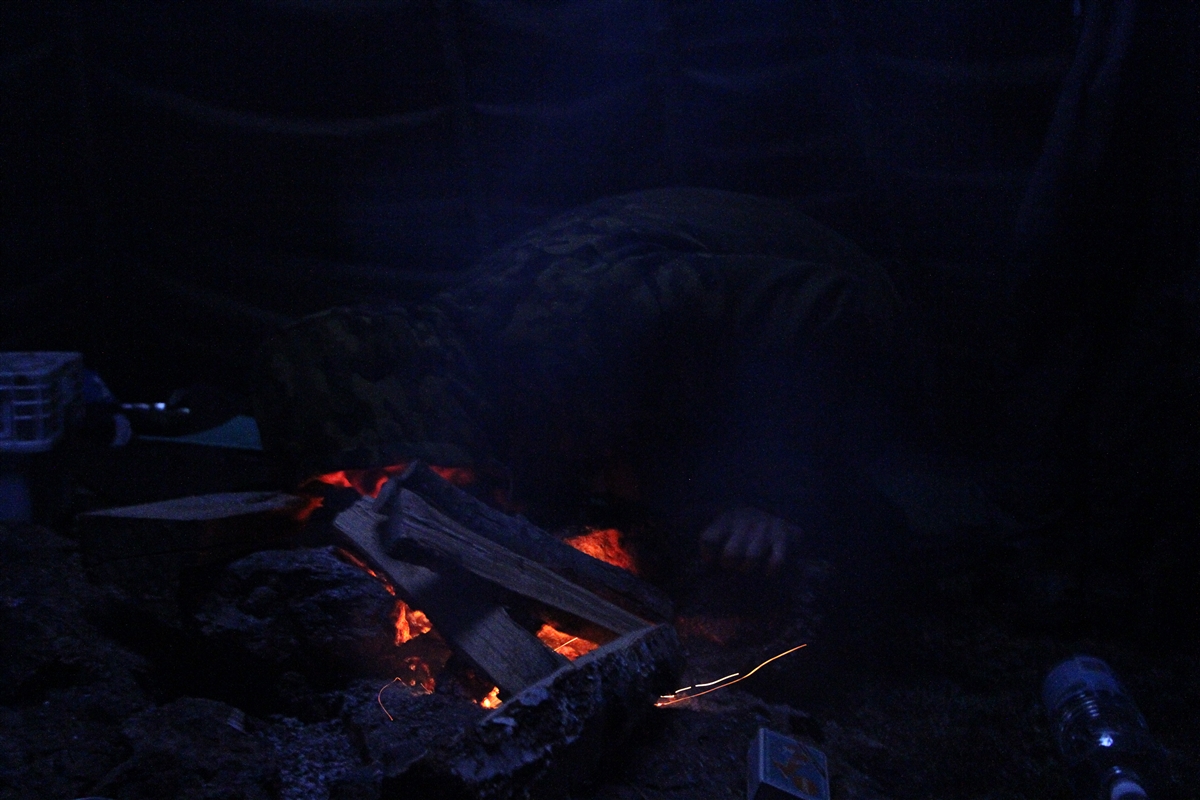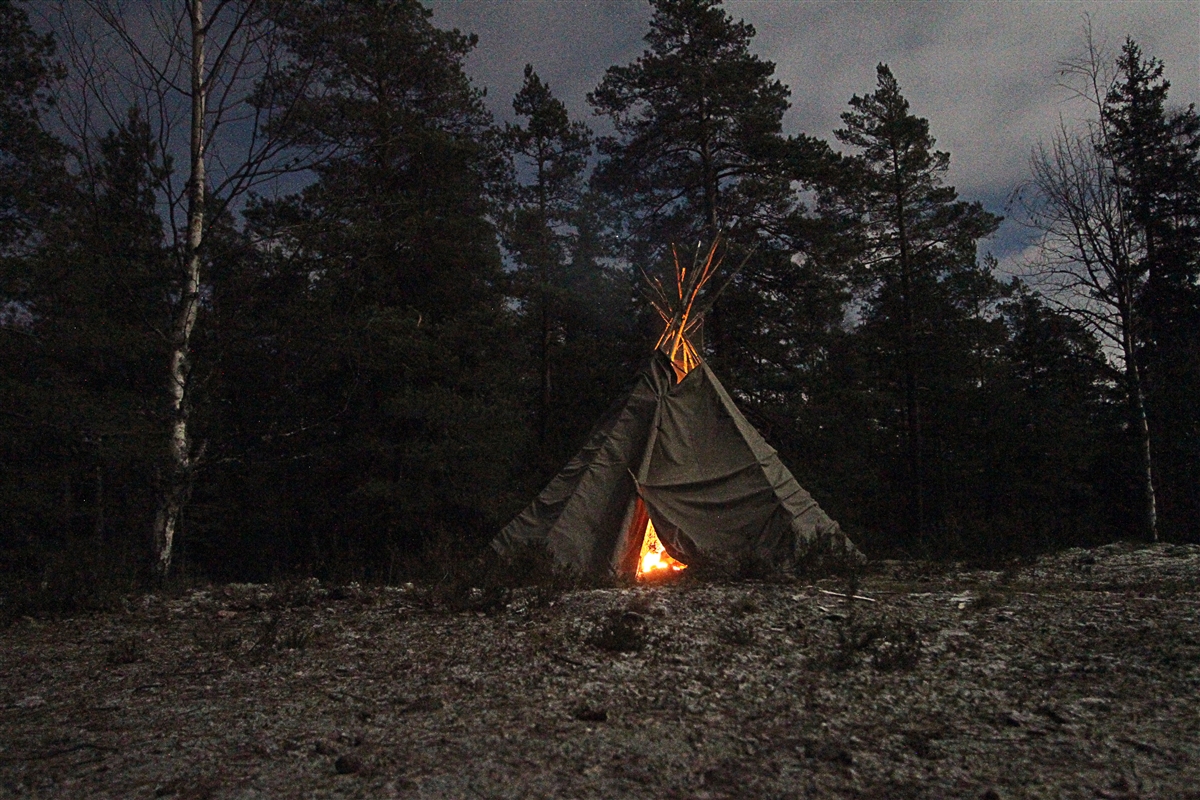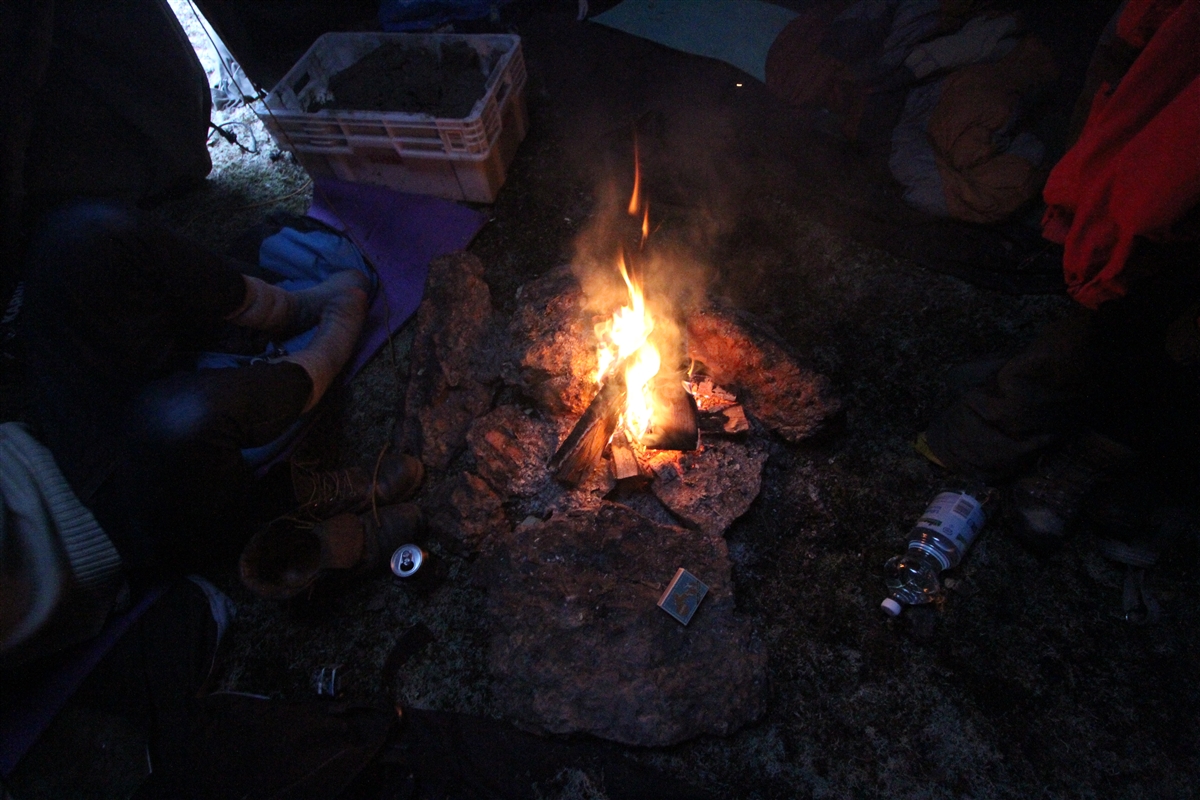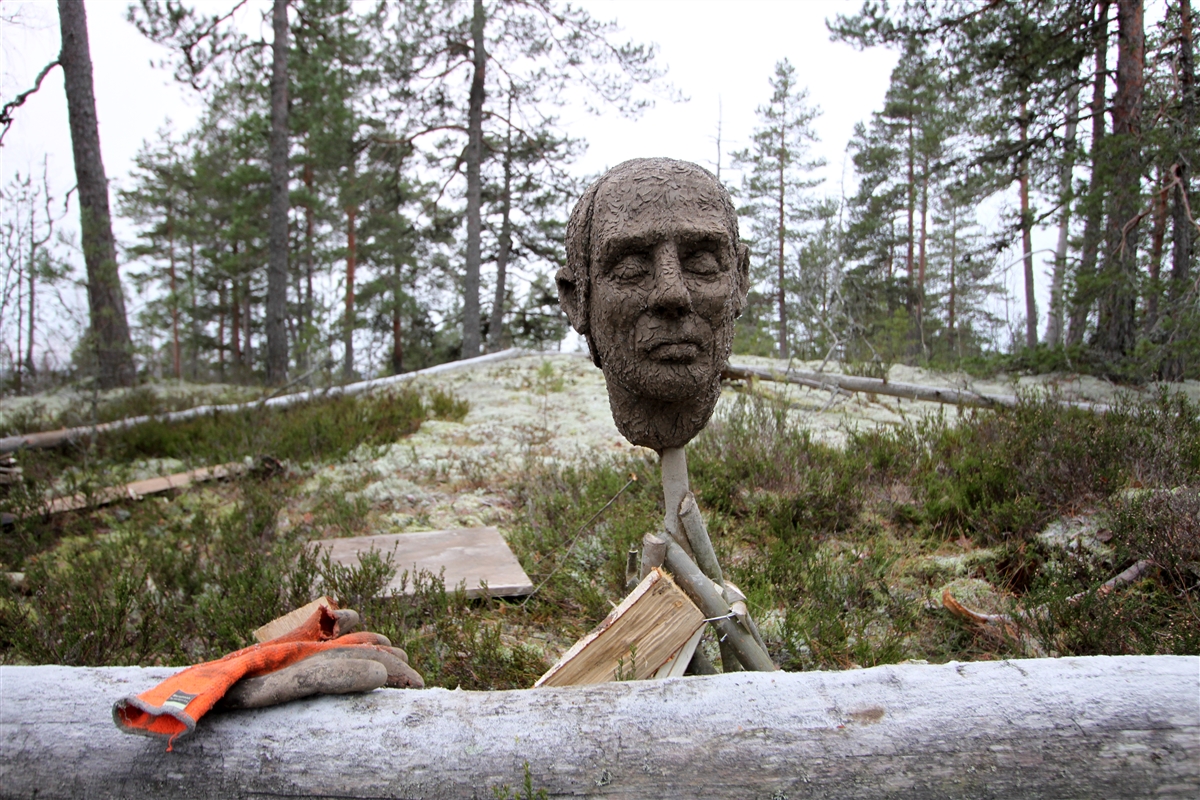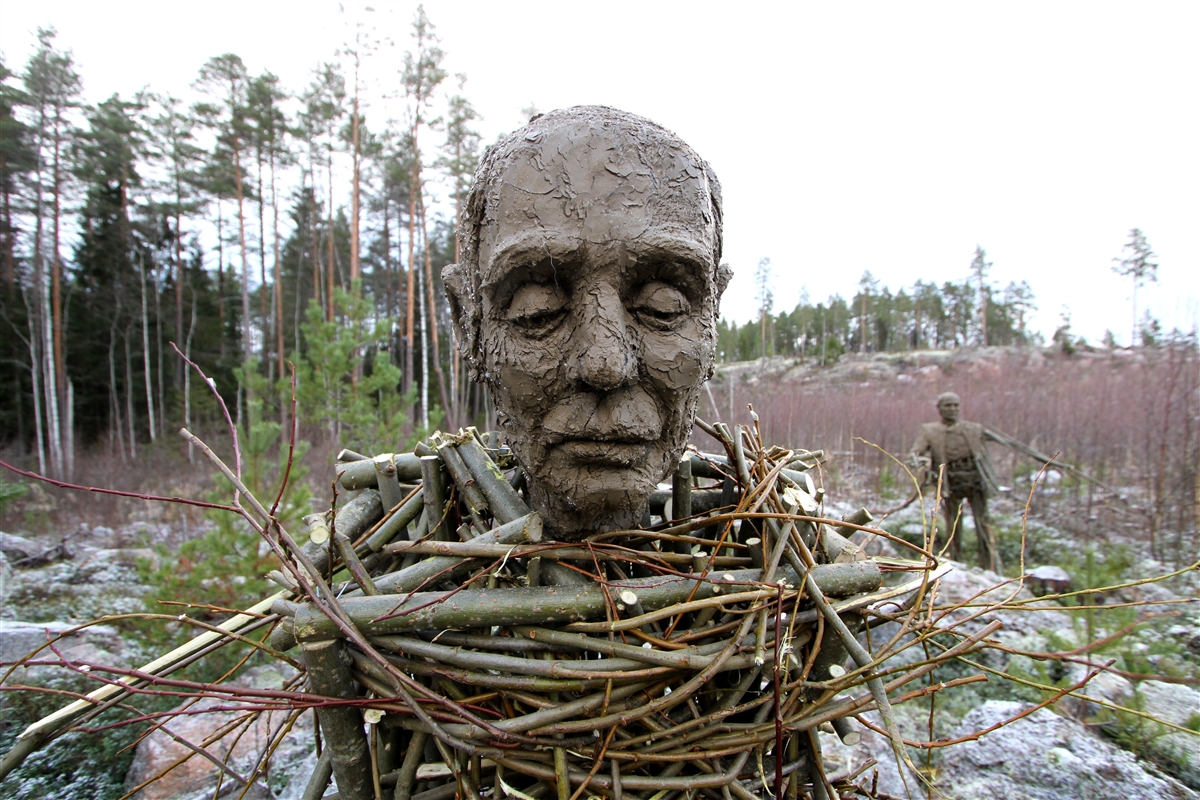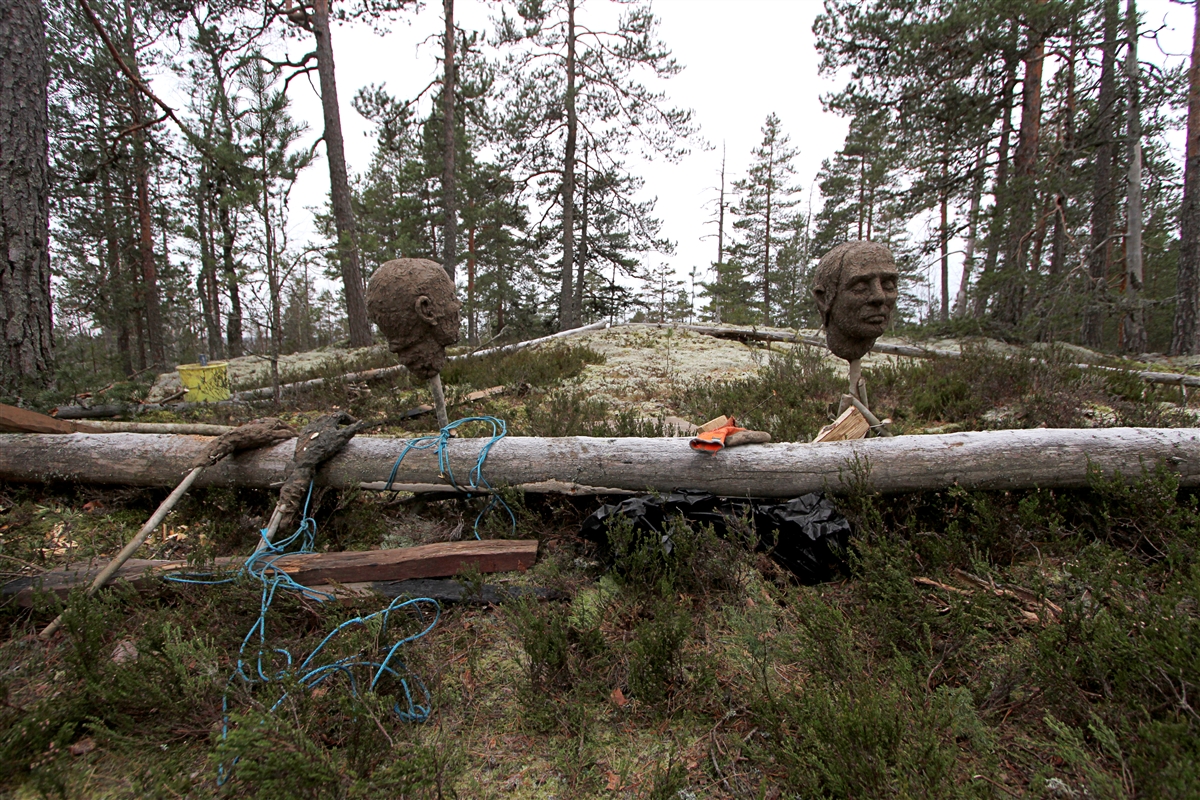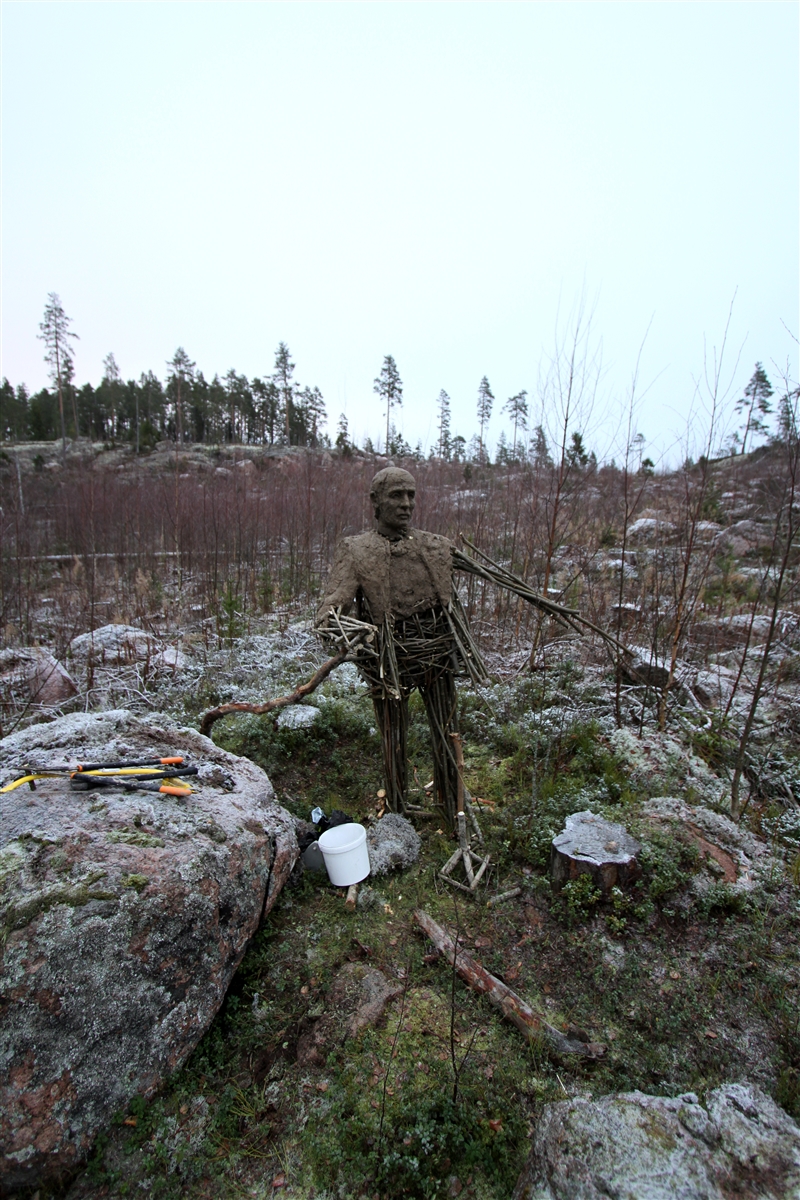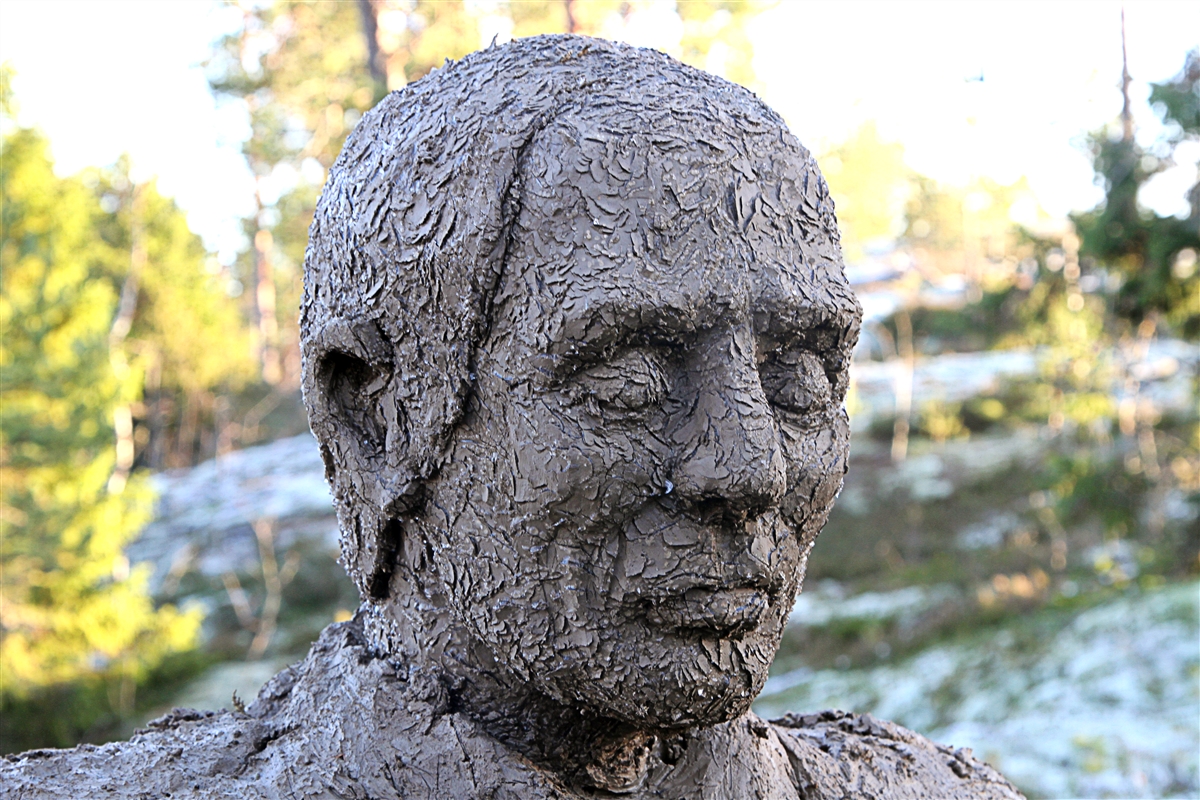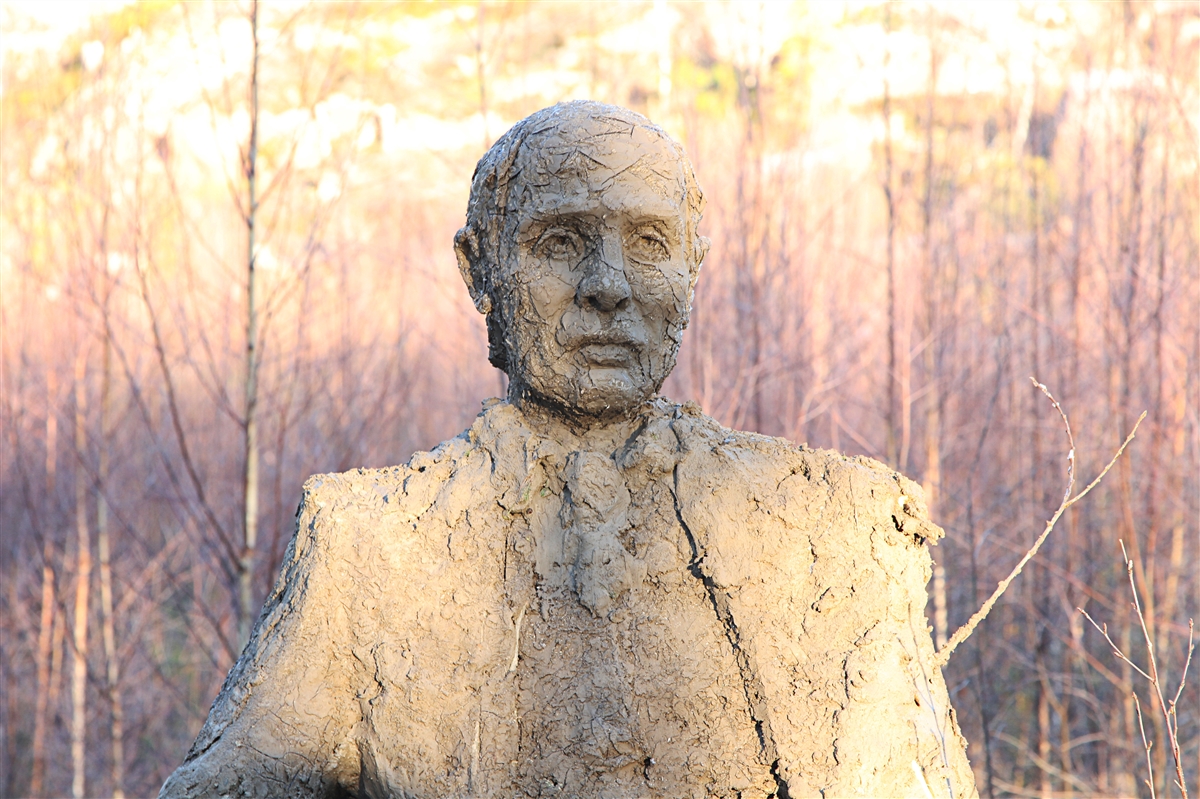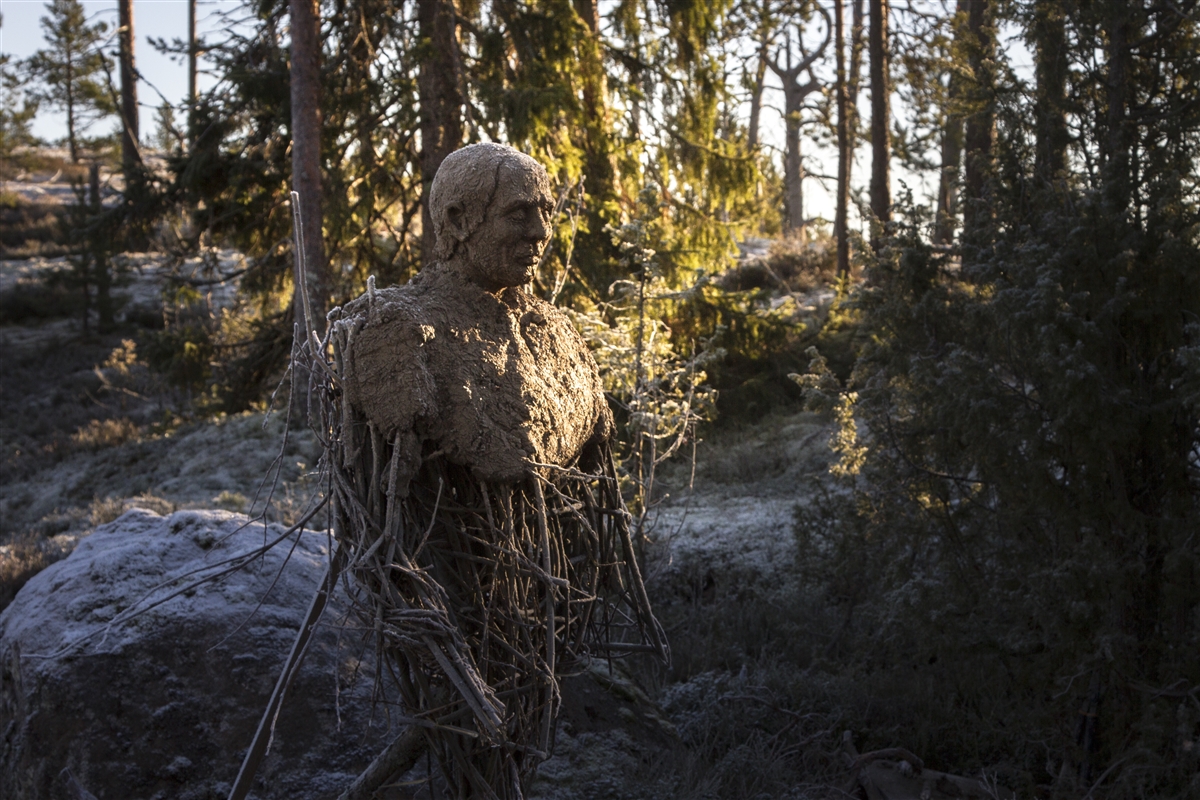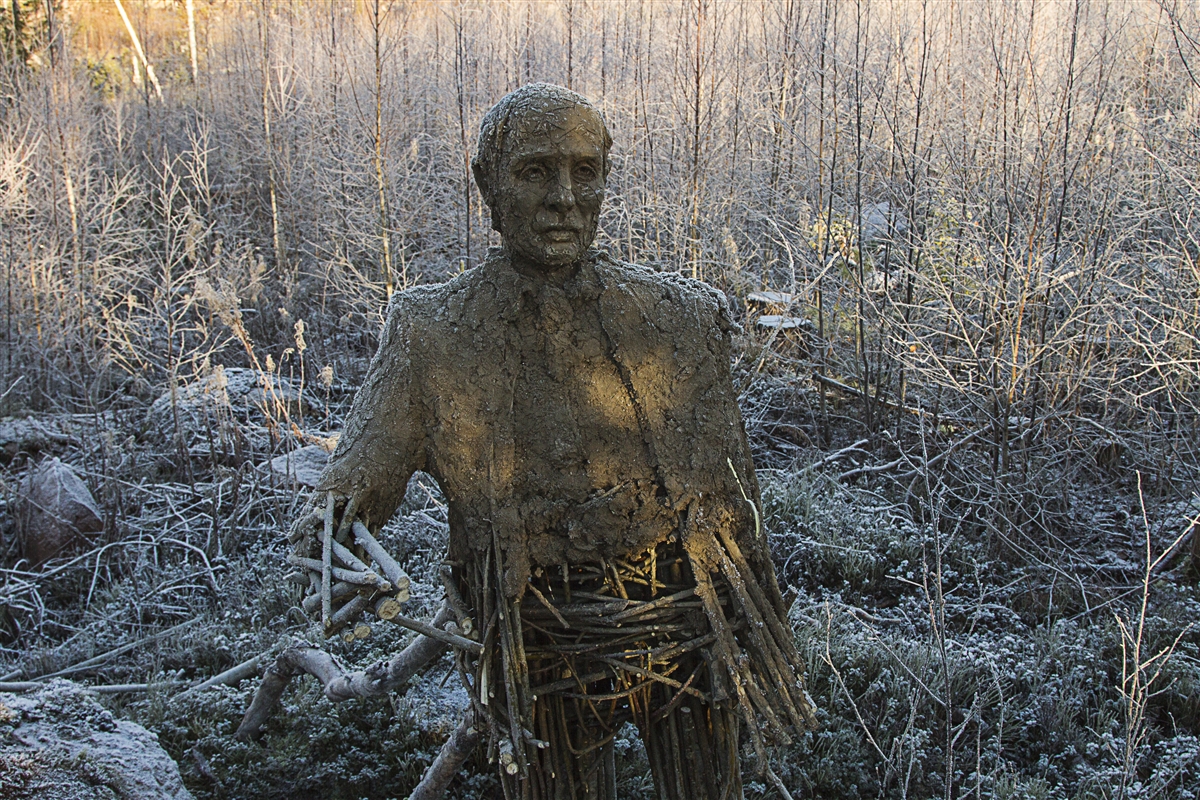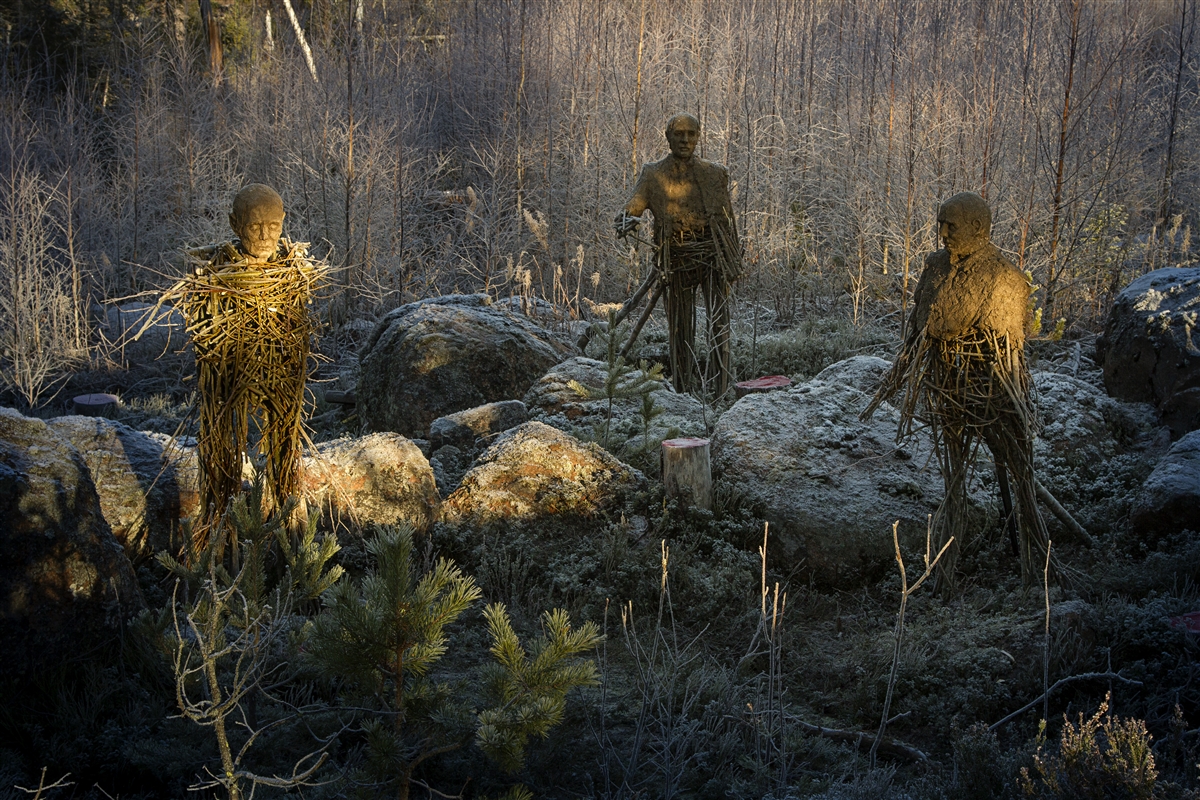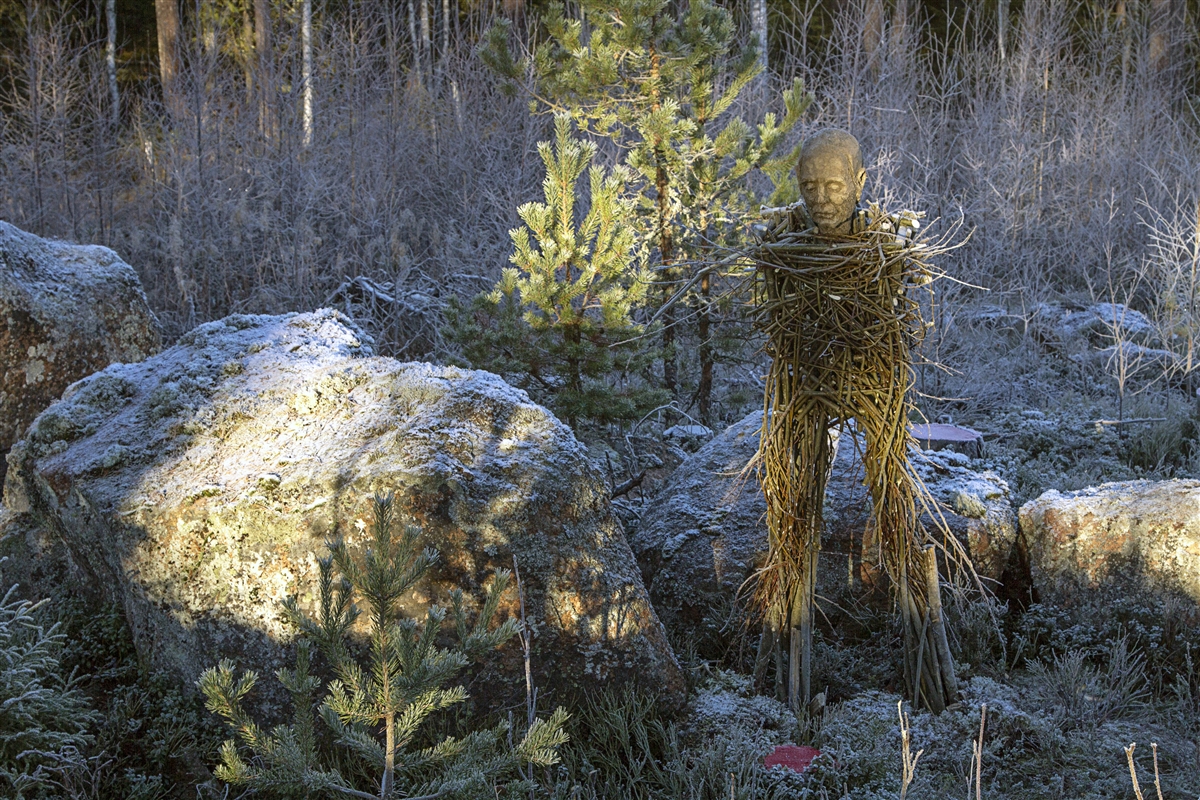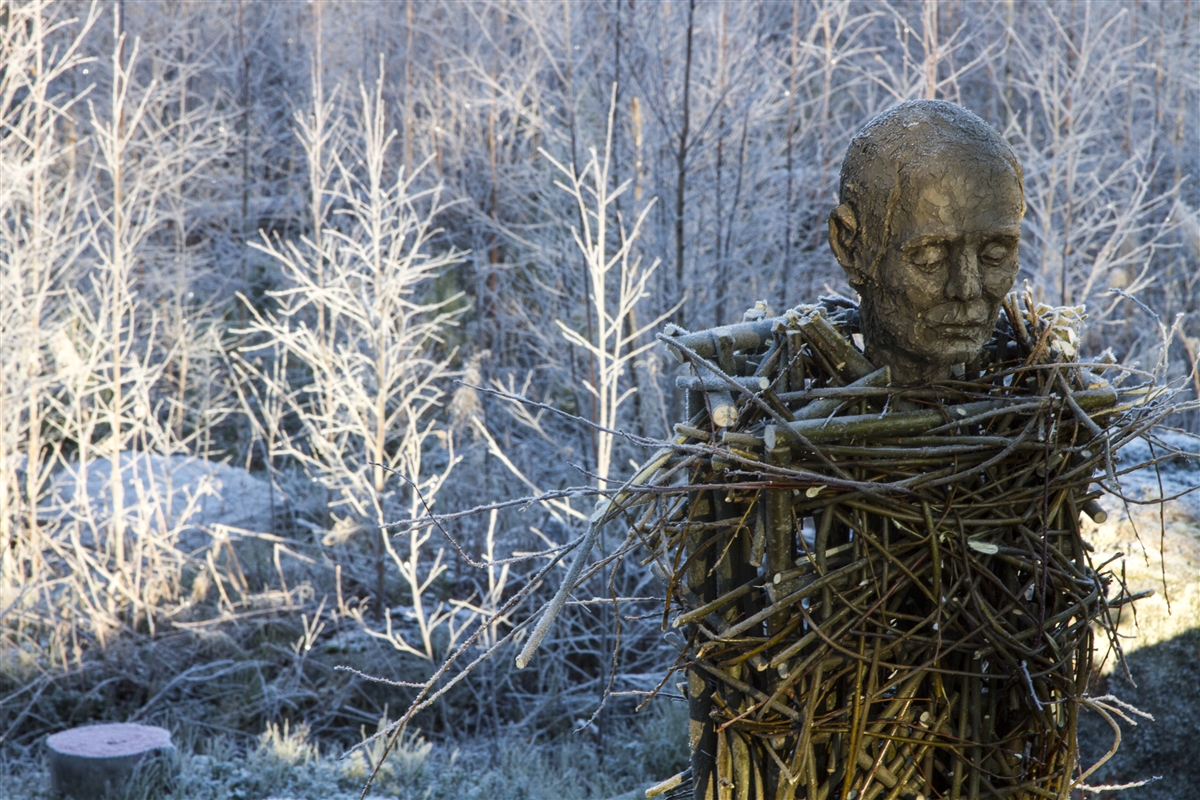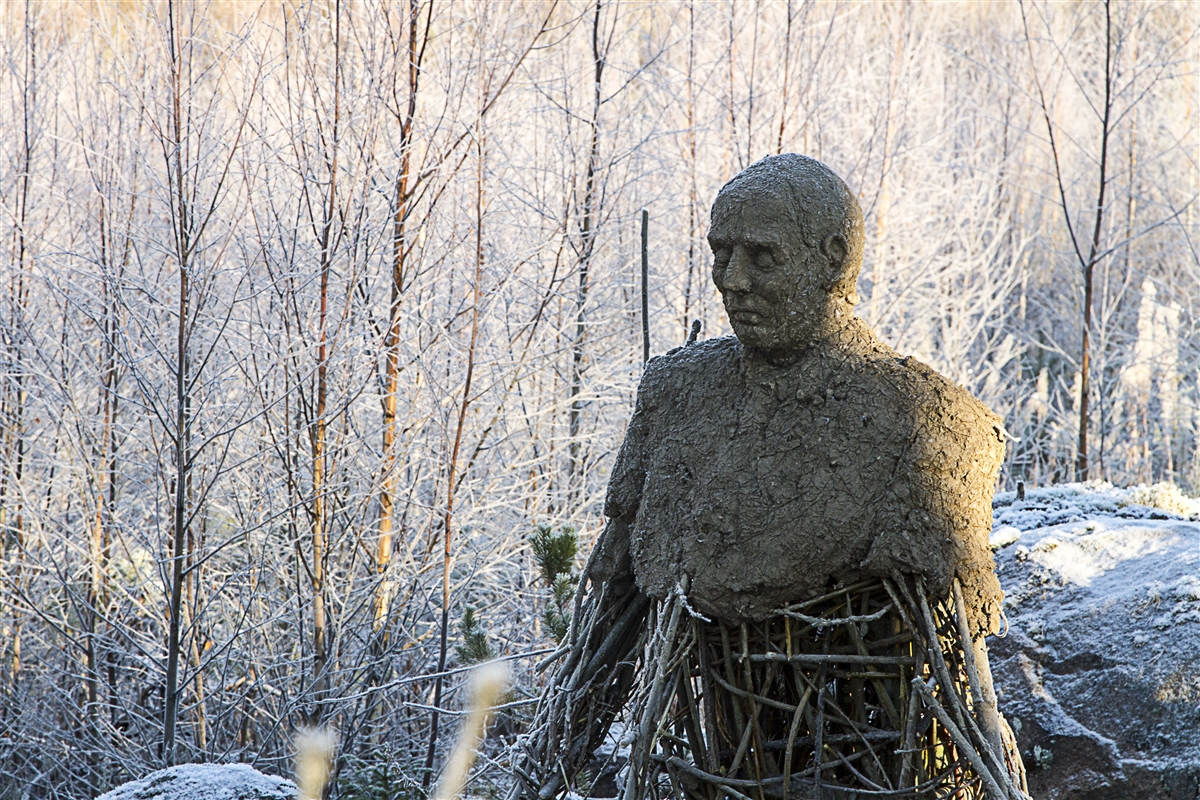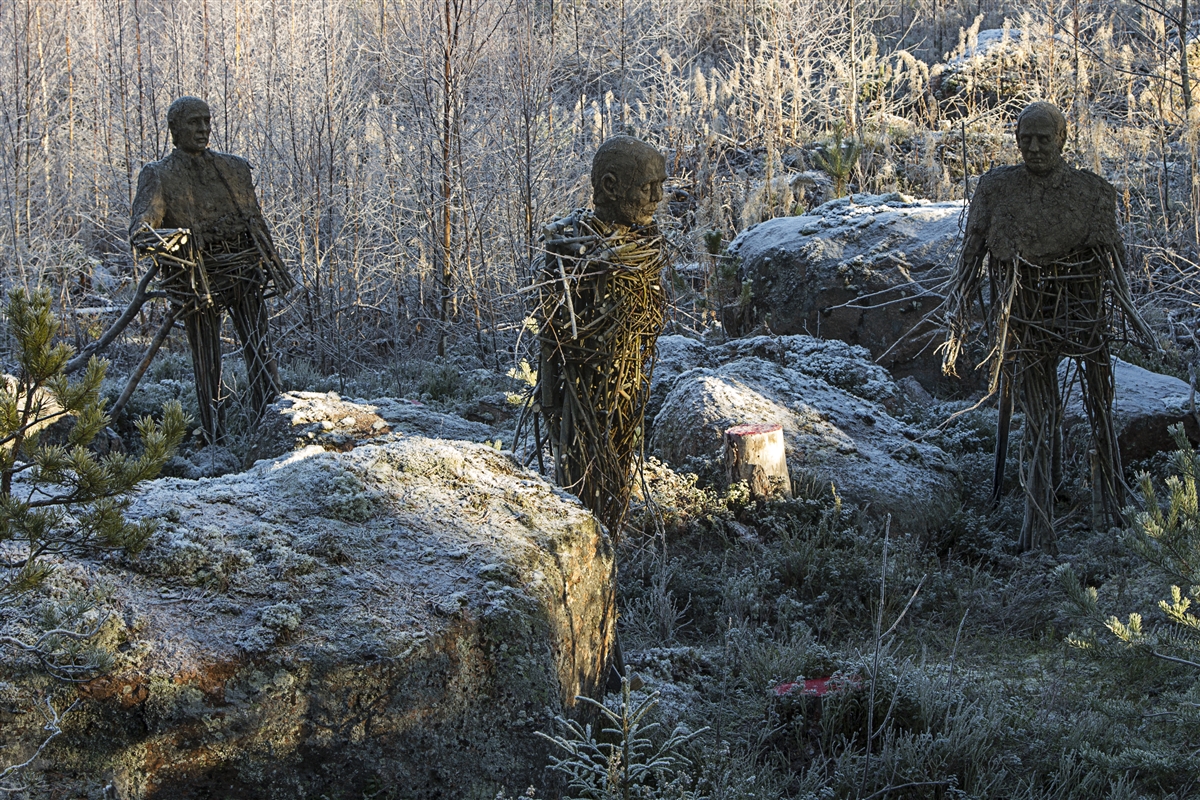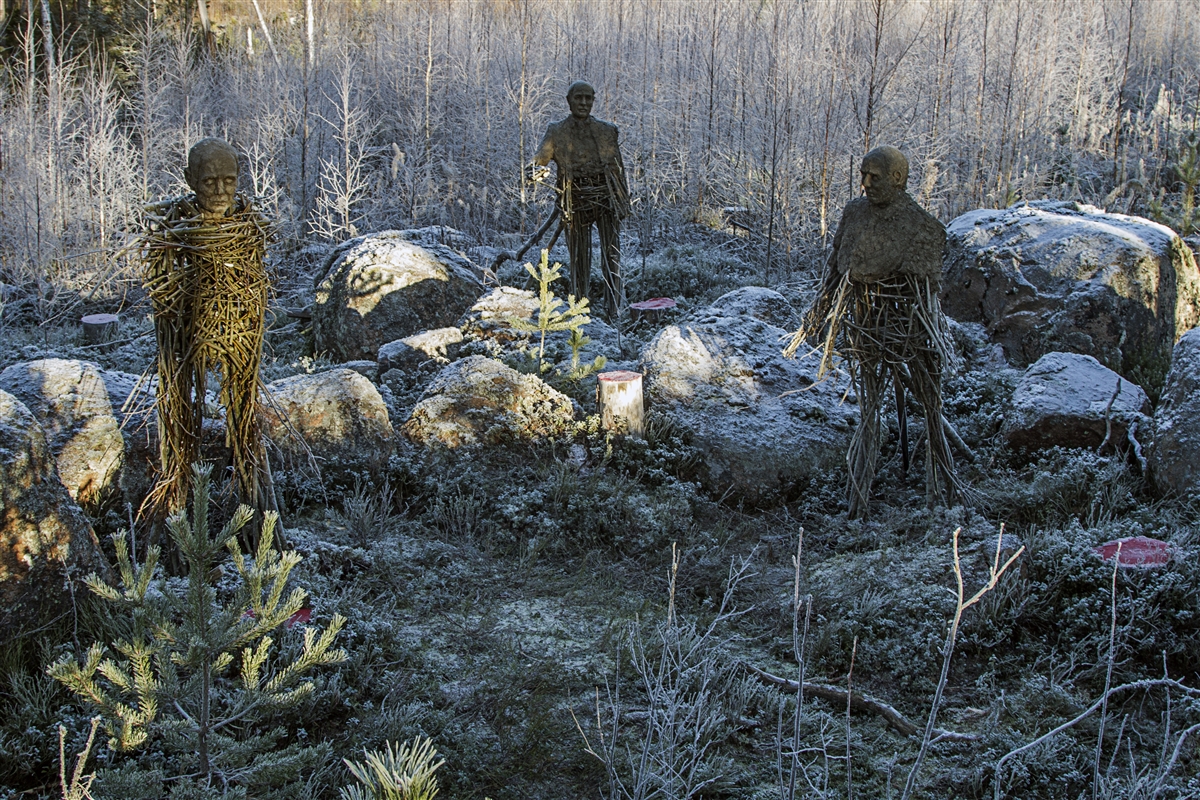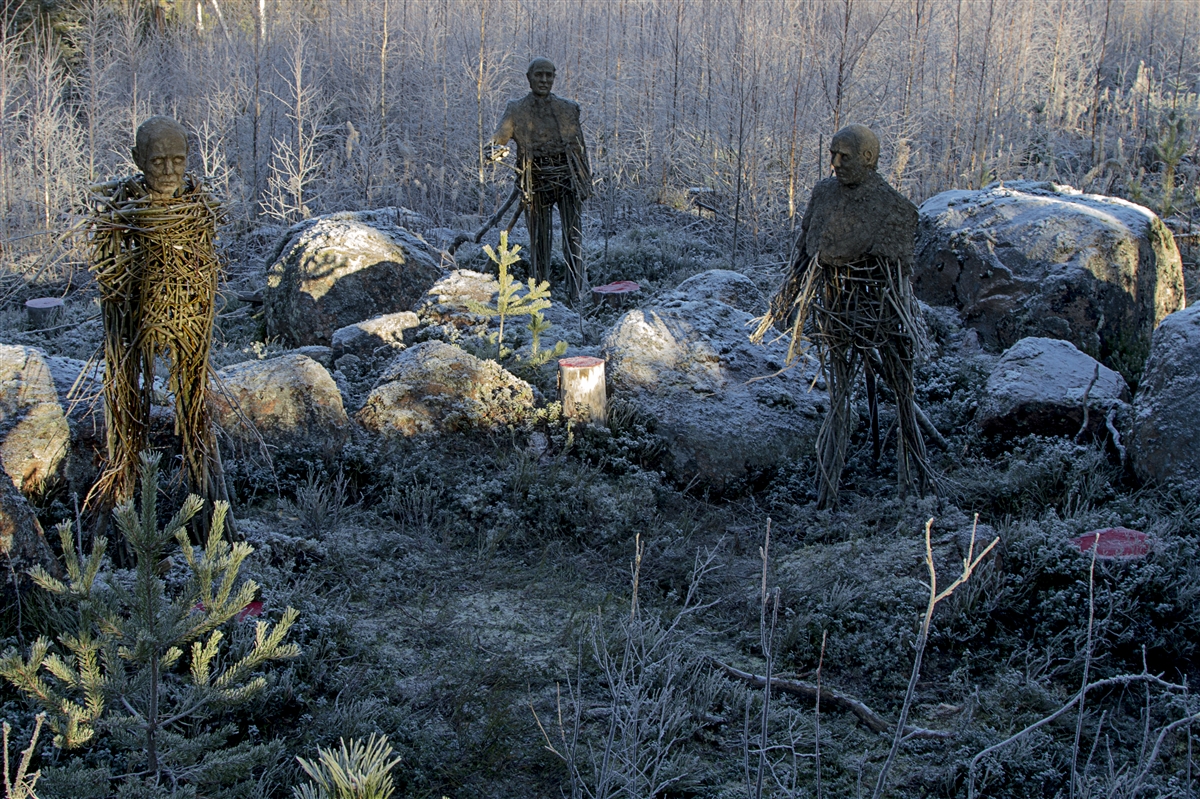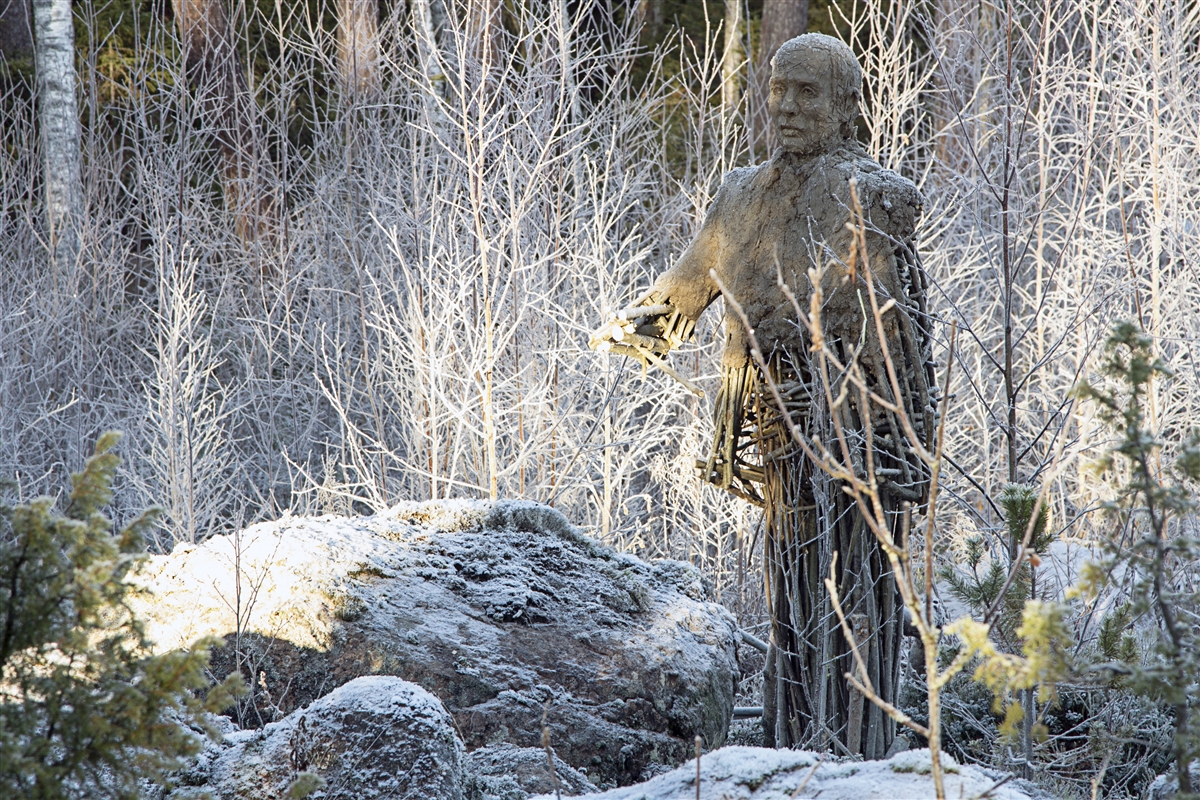 I also want to show my special gratitude to all the people who have followed and supported my work during this year and wish you all the best for 2019!