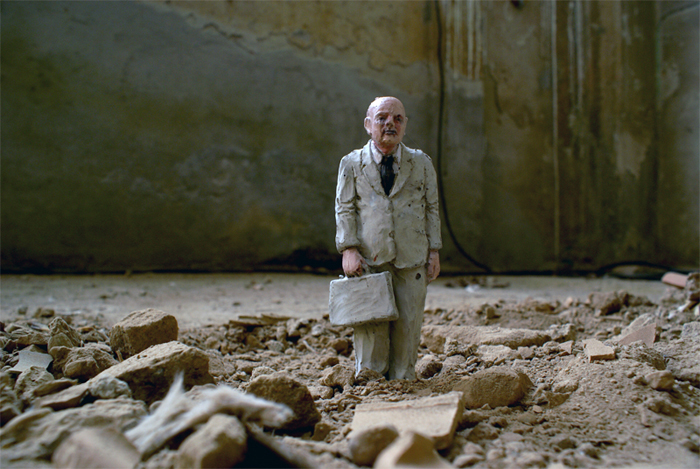 Last weekend I was in Milan invited by the organizers of Venduto 3. The event took place in a semi-abandoned space.
Main installation, Follow the leaders, is a reflection about how our leaders take us to a dead-end. This is a group of businessmen follow the economy as automatas. A mass of men stuck in the rubble of a civilization whose foundations are shaking.
Thanks to everyone that helped me in some way, specially to Roberta Molin Corvo.